Brook Lopez scored a playoff-career-best 29 points and grabbed 11 rebounds as the Milwaukee Bucks used a fourth-quarter surge to defeat the visiting Toronto Raptors 108-100 on Wednesday night in the opening game of the Eastern Conference Finals.
Game leaders
Toronto Raptors
Points: Kawhi Leonard – 31
Assists: Marc Gasol – 5
Rebounds: Marc Gasol – 12
Milwaukee Bucks
Points: Brook Lopez – 29
Assists: Giannis Antetokounmpo – 6
Rebounds: Giannis Antetokounmpo – 14
Bucks lead series 1-0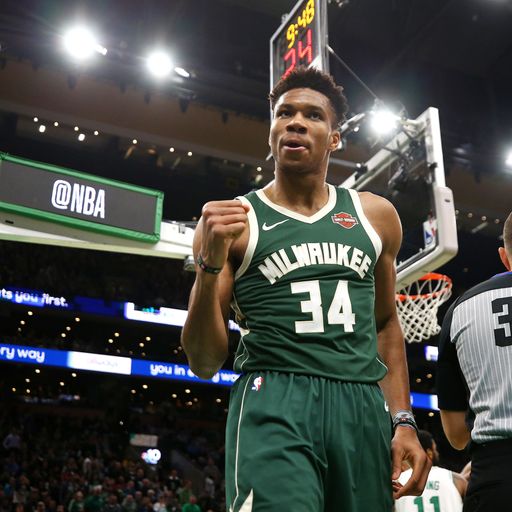 Playoff Picture: How things stand
How are the Conference Finals unfolding?
Milwaukee Bucks 1-0 Toronto Raptors
Game 1: Raptors 100-108 Bucks | Box Score
Game 2: Raptors @ Bucks, May 18, 1:30am
Game 3: Bucks @ Raptors, May 20, 12am
Game 4: Bucks @ Raptors, May 22, 1:30am
Game 5 if necessary: Raptors @ Bucks, May 24, 1:30am
Game 6 if necessary: Bucks @ Raptors, May 26, 1:30am
Game 7 if necessary: Raptors @ Bucks, May 28, 1:30am
All games broadcast live on Sky Sports Arena
Giannis Antetokounmpo added 24 points and 14 rebounds for the Bucks, who host Game 2 on Friday.
Malcolm Brogdon added 15 points off the bench for the Bucks, Nikola Mirotic scored 13 points, and Khris Middleton had 11 points and 11 rebounds.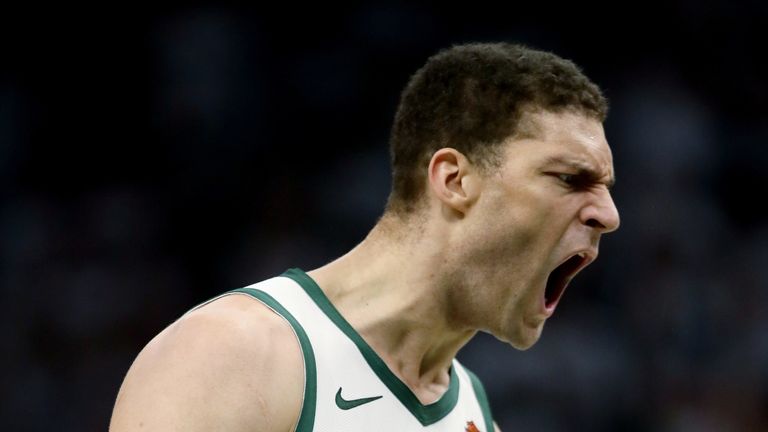 Image:
Brook Lopez celebrates a big play during Milwaukee's Game 1 win over Toronto
Kawhi Leonard led the Raptors with 31 points and nine rebounds, Kyle Lowry had 30 points, Pascal Siakam scored 15 points, and Marc Gasol had six points and 12 rebounds.
The Bucks, who trailed by as many as 13 points in the first quarter, scored the first eight points of the fourth quarter to lead by one.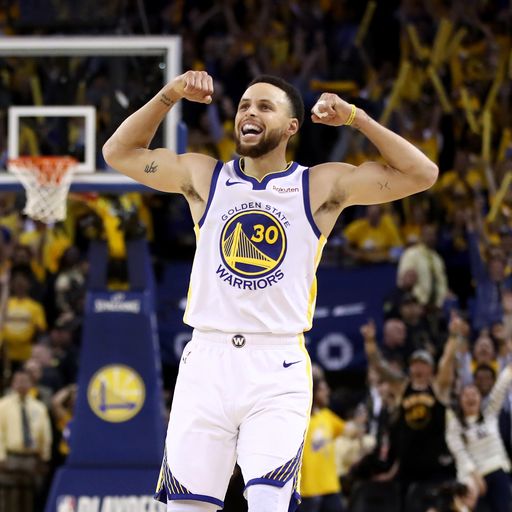 Follow Sky Sports NBA on Twitter
See the NBA's best plays and stay up to date with the latest news
They took a three-point lead on Middleton's three-pointer with 7:50 remaining and were up by five on Brogdon's running dunk with 6:33 to go.
The Raptors tied the game at 98 on Lowry's three-pointer with 4:02 to play. Leonard's two free throws put Toronto ahead by two with 3:31 left. The Bucks took a one-point lead on Middleton's steal and Lopez's dunk, and they led by four after a three-pointer by Lopez with 1:55 left.
Eric Bledsoe made two free throws to bump the lead to six with 42 seconds to play and Middleton's two free throws made the advantage eight points.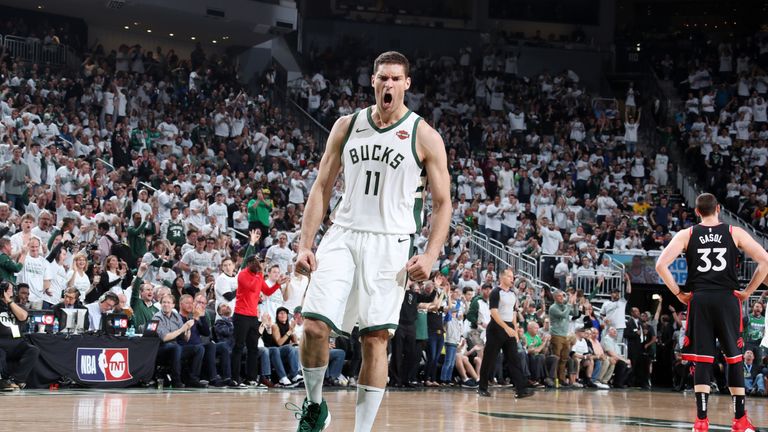 1:58
Brook Lopez scored a career-playoff-best 29 points to lead the Milwaukee Bucks' win over the Toronto Raptors in Game 1 in the Eastern Conference Finals
The Raptors used a 16-0 run to take a 34-23 lead after one quarter. Toronto had a 12-point lead during the second quarter before the Bucks battled back and pulled to within three on a Middleton step-back 17-footer that completed an 11-2 run.
Leonard capped the first-half scoring with a dunk, and Toronto led 59-51.
The Bucks opened the third quarter on an 8-2 run, drawing within two. After the Bucks cut the margin to one, the Raptors went on a 9-0 surge capped by two free throws from Leonard with 6:33 left in the third.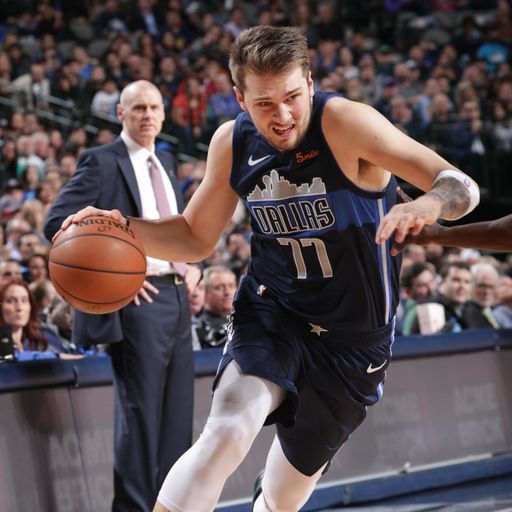 Get NBA news on your phone
Want the latest NBA news, features and highlights on your phone? Find out more
The Bucks cut the deficit to four on a Lopez lay-up with 2:07 left in the quarter.
Siakam ended the third period with a three-pointer, giving Toronto an 83-76 lead. The Bucks were 0-for-11 on three-point attempts in the quarter, and they wound up 11-of-44 from long range. The Raptors sank 15 of their 42 three-point tries.
Game 2 takes place in Milwaukee in the early hours of Saturday morning (1:30am) live on Sky Sports Arena.
Want to watch the NBA but don't have Sky Sports? Get the Sky Sports Action and Arena pack, click here.