Brook Lopez scored a playoff-career-best 29 points and grabbed 11 rebounds to power the Milwaukee Bucks to their first Conference Finals game win since 2001.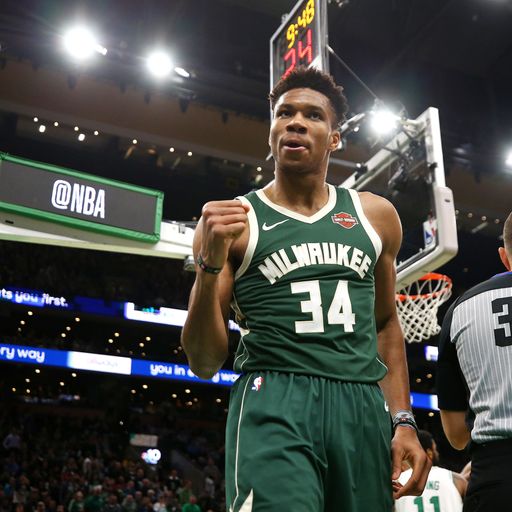 Playoff Picture: How things stand
How are the Conference Finals unfolding?
Milwaukee Bucks 1-0 Toronto Raptors
Game 1: Raptors 100-108 Bucks | Report | Box Score
Game 2: Raptors @ Bucks, May 18, 1:30am
Game 3: Bucks @ Raptors, May 20, 12am
Game 4: Bucks @ Raptors, May 22, 1:30am
Game 5 if necessary: Raptors @ Bucks, May 24, 1:30am
Game 6 if necessary: Bucks @ Raptors, May 26, 1:30am
Game 7 if necessary: Raptors @ Bucks, May 28, 1:30am
All games broadcast live on Sky Sports Arena
Live NBA: Toronto @ Milwaukee
Saturday 18th May 1:30am
The Bucks center's team-high allowed his team to mount a fourth-quarter surge to defeat the visiting Toronto Raptors 108-100 in the East Finals opening game.
Lopez, who came into the game averaging a meagre 8.33 points per game, erupted against the Raptors, hitting 12 of his 21 shots, including 4-of-11 free three-point range. He was one of three Milwaukee players to record double-digit rebounds (11) and padded out the stat sheet with four blocks and a pair of assists.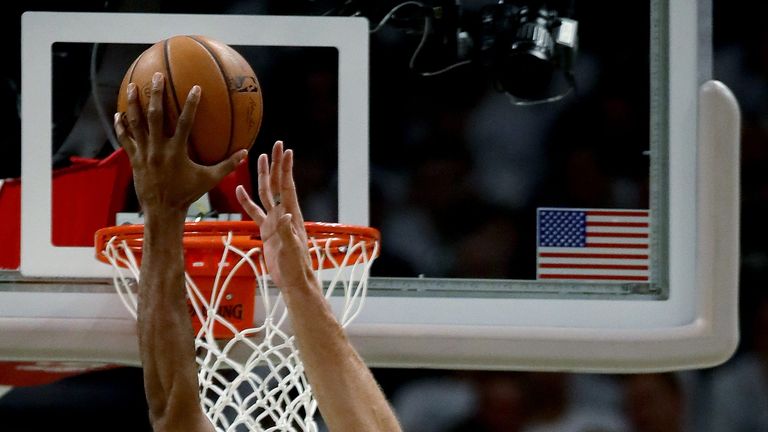 3:57
Highlights from Game 1 of the Eastern Conference Finals series between the Toronto Raptors and the Milwaukee Bucks
He opened his Game 1 account with 3:31 left in the first quarter, spinning through the lane to score with a finger roll off the glass. Midway through the second quarter, he hit a towering three-pointer over opposite number Marc Gasol.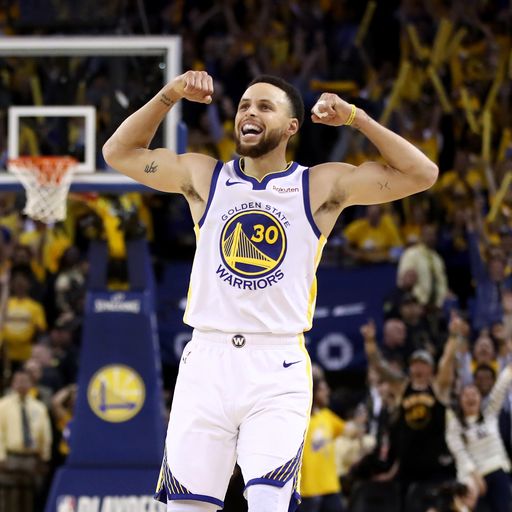 Follow Sky Sports NBA on Twitter
See the NBA's best plays and stay up to date with the latest news
With 2:07 left in the third quarter, Lopez showed off even more of his offensive repertoire as he beat Serge Ibaka off the dribble, muscled his way into the paint and scored with a deft reverse off the glass.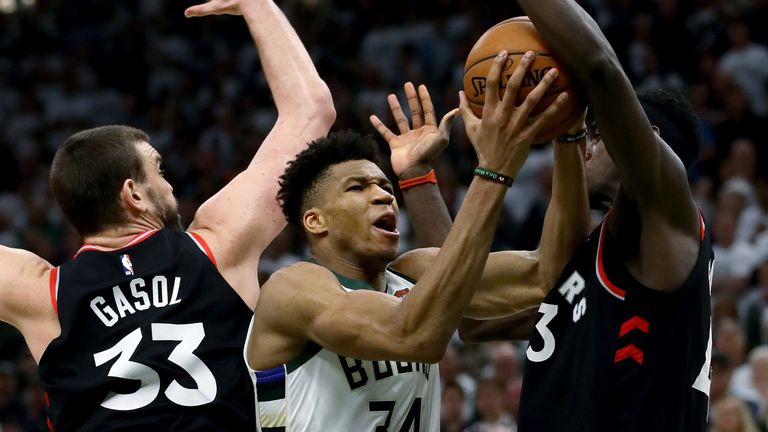 0:50
Giannis Antetokounmpo posted 24 points and 14 rebounds in Milwaukee Bucks' win over the Toronto Raptors in Game 1 of the Eastern Conference Finals
The Bucks trailed 83-76 entering the fourth quarter and Lopez was instrumental in an 8-0 run in the opening minutes of the period that wrested back the lead. He drained two huge triples as the Bucks edged ahead by a single point.
After Toronto tied the game at 98-98, Lopez struck late to make the game safe. First, he rammed home a dunk with 2:22 remaining following a Khris Middleton steal. Then, with 1:55 left on the clock, he connected from three-point range to earn the Bucks a 104-100 lead. Free throws from Eric Bledsoe and Middleton sealed the win in the final minute.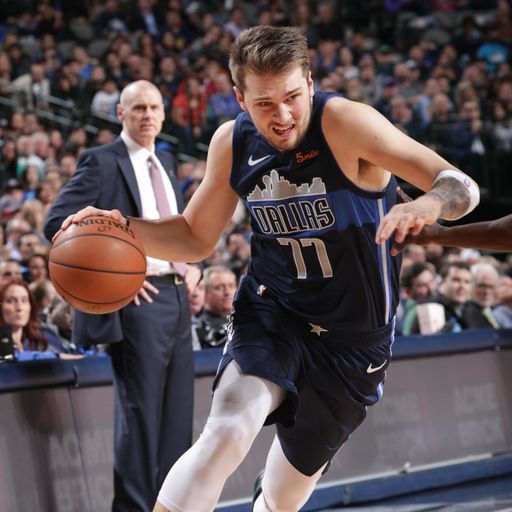 Get NBA news on your phone
Want the latest NBA news, features and highlights on your phone? Find out more
Speaking after the game, Lopez said: "It was a complete team effort. We were playing with pretty good defense and pretty good energy the whole game. Shots weren't going down for us but we knew we had to keep grinding.
"We've learned never to hang our heads and never give up. That's what we've been doing all season. They hit us, but we stuck with it. We stuck together, kept playing as a team and kept playing defense."
Game 2 takes place in Milwaukee in the early hours of Saturday morning (1:30am) live on Sky Sports Arena.
Want to watch the NBA but don't have Sky Sports? Get the Sky Sports Action and Arena pack, click here.