Stephen Curry said he intends to maintain his strong start to the Western Conference Finals after scoring 36 points in Golden State's Game 1 win over Portland.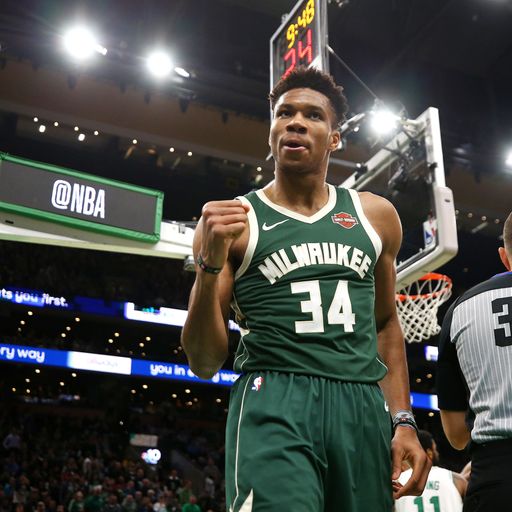 Playoff Picture: How things stand
How are the Conference Finals unfolding?
Live NBA: Portland @ Golden State
Friday 17th May 2:00am
Golden State Warriors 1-0 vs Portland Trail Blazers
Game 1: Trail Blazers 94-116 Warriors | Box Score
Game 2: Trail Blazers @ Warriors, May 17, 2am
Game 3: Warriors @ Trail Blazers, May 19, 2am
Game 4: Warriors @ Trail Blazers, May 21, 2am
Game 5 if necessary: Trail Blazers @ Warriors, May 23, 2am
Game 6 if necessary: Warriors @ Trail Blazers, May 25, 2am
Game 7 if necessary: Trail Blazers @ Warriors, May 27, 2am
All games broadcast live on Sky Sports Arena
The defending NBA champions impressed again despite the absence of the injured Kevin Durant as they powered to an emphatic 116-94 win at Oracle Arena.
Curry, who knocked down nine three-pointers and made 12 of his 23 shots overall, said: "It's nice to see the ball go in. I didn't shoot the ball well for four-and-a-half the last series and got off to a good start tonight. I want to maintain that. Every game is different, you have got to re-establish yourself. That's my perspective no matter how I play.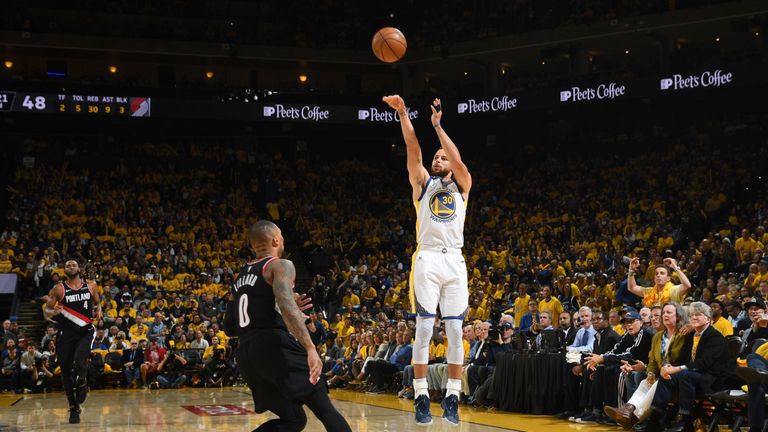 0:17
Stephen Curry bamboozled a Blazers double-team and evaded the help defense to score during Golden State's Game 1 win over Portland
"The way that we play, we try to get our tempo. I have the ball in my hands and I have to be aggressive and try to make the right play every possession. It's nice to make shots. Just being aggressive every single possession, usually good things happen.
"It's fun when everyone's running around, cutting, and we're whipping the ball around. That's when we're at our best. I know what I'm capable of on the floor. The situation calls for me to be a little bit more aggressive and hopefully that'll continue."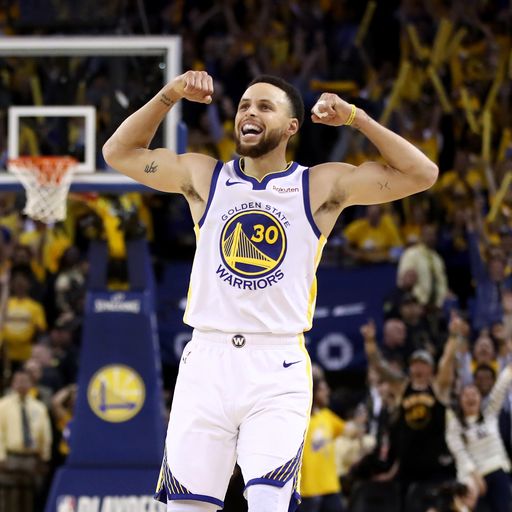 Follow Sky Sports NBA on Twitter
See the NBA's best plays and stay up to date with the latest news
Draymond Green backed his team-mate's hot start to the series to continue. "[Curry] came out from the gate aggressive and also understanding that Kevin (Durant) is out and he is going to be even more important in our offense. He came out with that mindset and it was good to see Steph have a game like that at a time we needed him most. I expect him to continue to play that way."
The Warriors made 17-of-33 from three-point range, outscoring the Blazers 51-21 from beyond the arc. Blazers All-Star guard Damian Lillard was critical of his team's perimeter defense.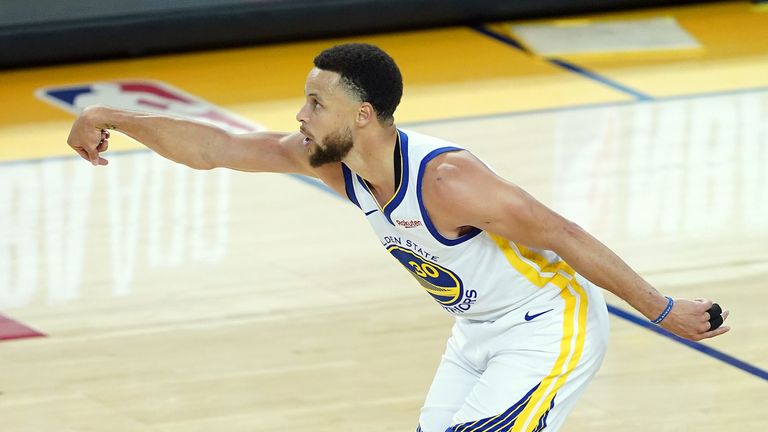 2:02
Stephen Curry scored 36 points, including nine three-pointers, to lead the Golden State Warriors to a resounding Game 1 win over the Portland Trail Blazers
"Practice shots," Lillard said of Curry's wide-open chances. "That was very poor execution on our part defensively. The team we're playing against are not going to shoot mid-range jumpers. If they see an opportunity to shoot a three they are going to take it. They shoot [threes] at a high clip.
"They were setting solid screens and coming off shooting practice shots. That's the last thing we need if we want to have any chance to beat this team."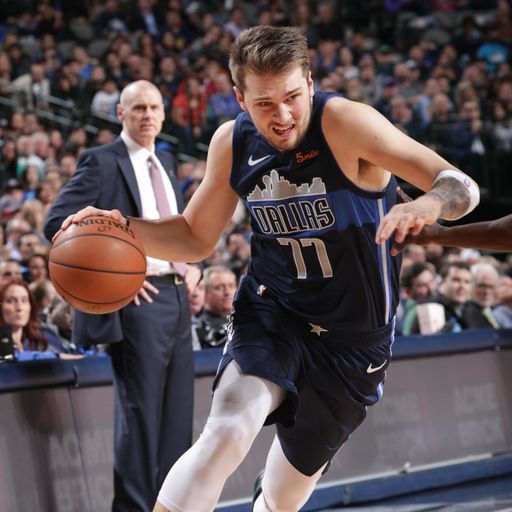 Get NBA news on your phone
Want the latest NBA news, features and highlights on your phone? Find out more
Warriors head coach Steve Kerr praised Curry's super night and the performance of his reserves. "Steph got free and had a big night. He carried us at times and that was a big part of the game," he said.
"[Portland] had to go to a tough Game 7 in Denver [on Sunday] and a quick turnaround, so the schedule favoured us. I thought we took advantage of the situation.
"The key stretch for us was the first five minutes of the fourth quarter. Our bench came in, did a fantastic job getting the lead back up to about 12 or so before we went back to our starters. So great job by our bench."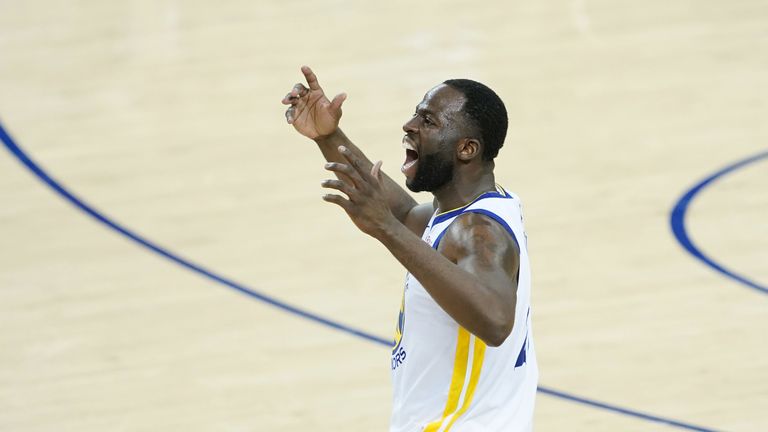 1:21
Check out five top plays from Game 1 of the Western Conference Finals
Curry said he expects a response from the beaten Blazers in Game 2, live on Sky Sports Arena in the early hours of Friday morning (2am).
"Having been through so many of these series, we understand what the drill is," Curry said.
"They are going to make adjustments and be assertive in the first half of Game 2. We've got to be ready for that punch and keep playing hard."
Game 2 takes place in Oakland in the early hours of Friday morning (2am), live on Sky Sports Arena.
Want to watch the NBA but don't have Sky Sports? Get the Sky Sports Action and Arena pack, click here.