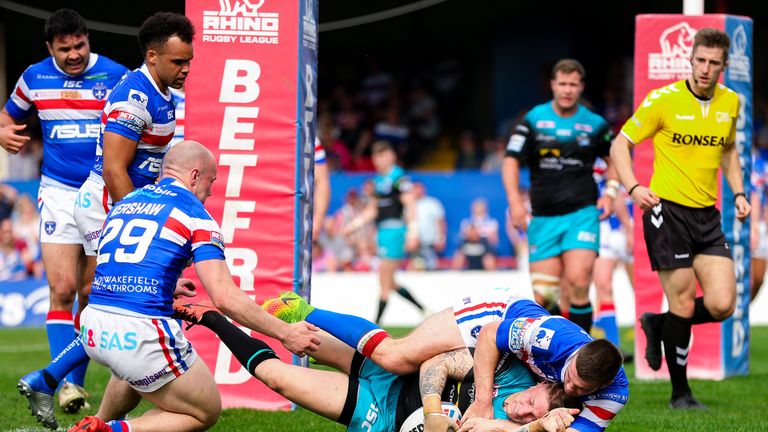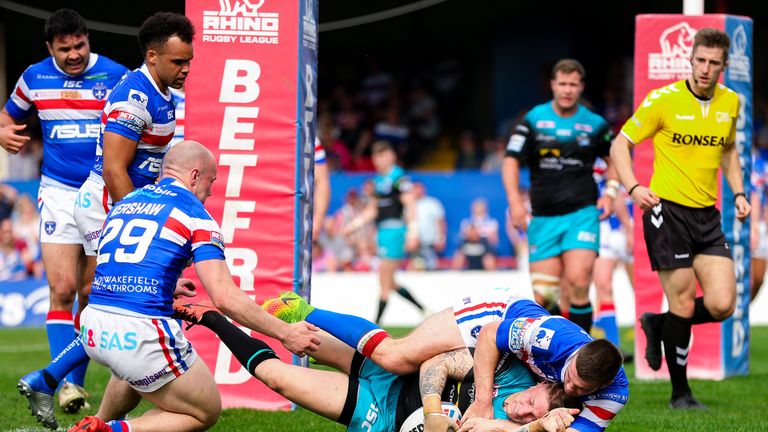 Match officials will implement the RFL's new laws immediately
The Rugby Football League has announced a series of amendments to the playing rules at the ruck in an attempt to curb incidents of players 'acting contrary to the spirit of the game'.
It has become an issue in the game where players are trying to win a penalty by throwing the ball into a player on the ground or into a defender at the play the ball.
The RFL announced on Tuesday that placing the ball on the tackler will now be ruled a knock-on, while players will also be penalised for stepping over a defender to place them in the ruck, with the laws to come into effect immediately.