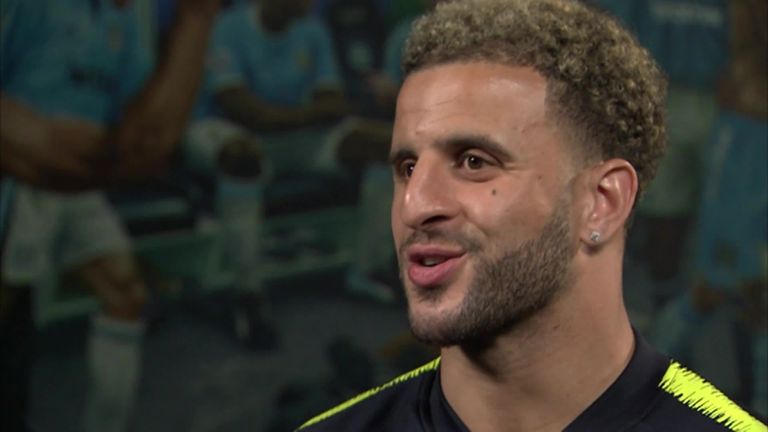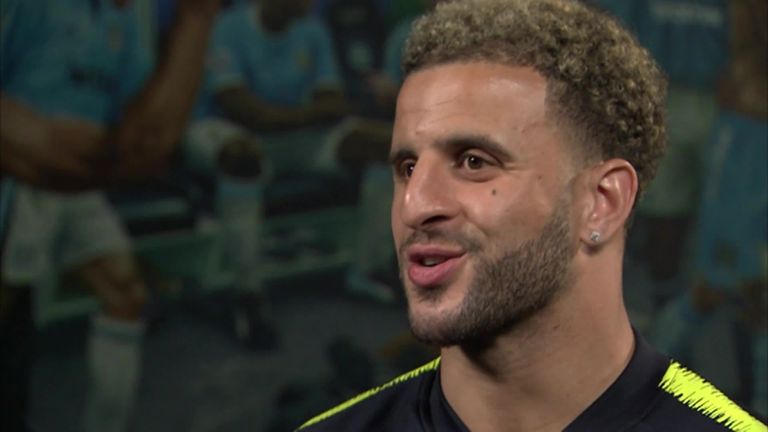 0:58
The chance to still make history with Manchester City is motivation enough despite their Champions League exit, says Kyle Walker
The chance to still make history with Manchester City is motivation enough despite their Champions League exit, says Kyle Walker
Kyle Walker says the chance to "make history" with Manchester City is enough motivation to relieve the pain of their Champions League exit when they come face-to-face with Tottenham for the second time in four days on Saturday.
Walker told Sky Sports he has struggled to sleep since seeing City's quadruple hopes go up in flames when a last-minute winner in their Champions League quarter-final, against Spurs, was ruled out by VAR on Wednesday night.
In a cruel twist of fate, he and his team-mates have been tasked with getting that result out of their system by playing the north London club again on Saturday, live on Sky Sports Premier League and Sky Sports Main Event – but despite a one-of-a-kind quadruple being off the cards, there is still the chance for City to make history this season, and that is providing ample motivation for the defender.