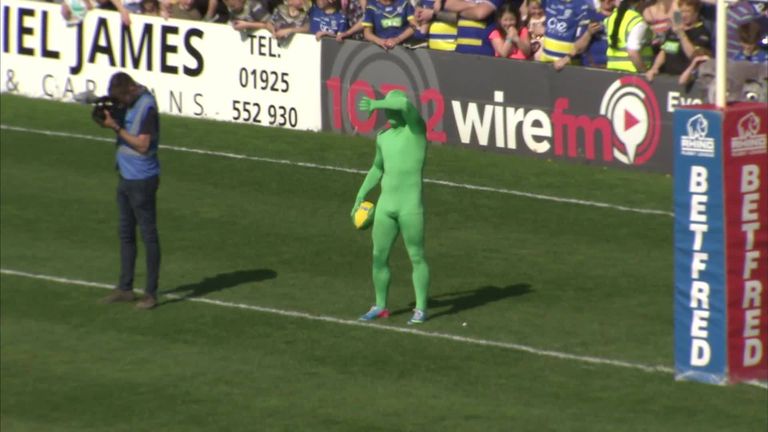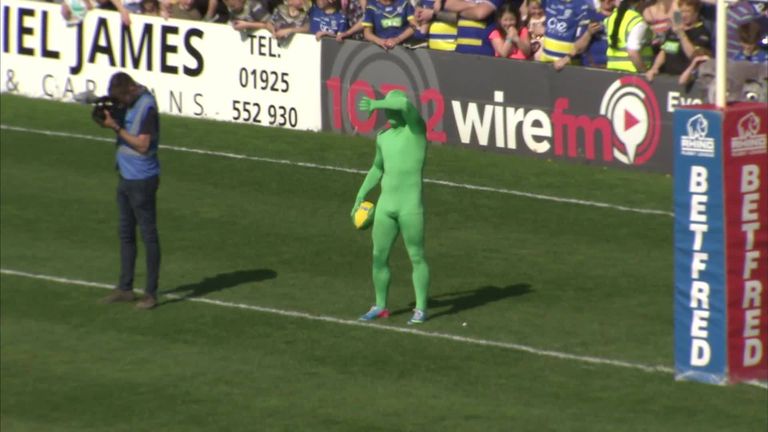 0:56
Marwan Koukash challenged Warrington's Wire Flyer to a race during half-time of their Super League clash with Salford
Marwan Koukash challenged Warrington's Wire Flyer to a race during half-time of their Super League clash with Salford
Warrington's Wire Flyer went head-to-head with former Salford Red Devils owner Marwan Koukash in what turned out to be an exciting Good Friday grudge match.
The pair had exchanged barbs all week, ahead of their half-time battle at the Halliwell Jones Stadium, and the race proved to be a thrilling contest.
Koukash had dubbed his rival, part of the half-time entertainment in Warrington, as the 'Green Monster' ahead of their clash.