James Harden posted a triple-double in the Houston Rockets Game 2 win over the Utah Jazz and said he only worries about being the best player on the court every night.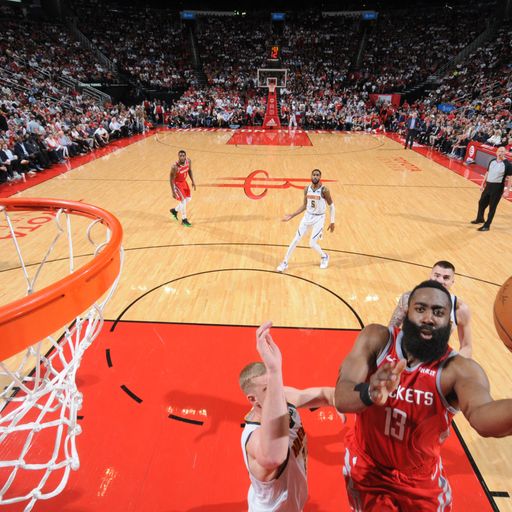 Playoff Picture: How things stand
How do the eight first-round series currently stand?
Wednesday night's scores
Indiana Pacers 91-99 Boston Celtics – Celtics lead 2-0
Detroit Pistons 99-120 Milwaukee Bucks – Bucks lead 2-0
Utah Jazz 98-118 Houston Rockets – Rockets lead 2-0
Harden erupted early, scoring 17 points in the first quarter alone, and finished the game with 32 points, 10 assists and 13 rebounds as Houston hammered Utah for the second successive game, their 118-98 victory earning them a 2-0 series advantage.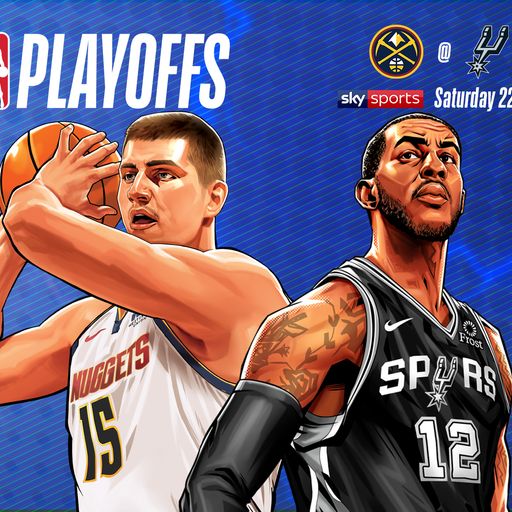 Nuggets @ Spurs free on Sky Sports
Watch Denver Nuggets take on San Antonio in Game 4 via a free live stream on Saturday at 10:30pm
Asked about his stand-out performance after the game, Harden said: "I focus on 'in-game' and what I need to do. I'm worried about being the best player on the court every night."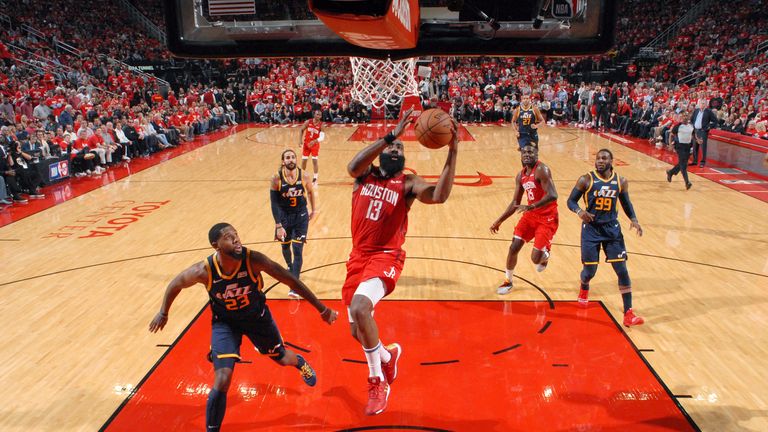 3:09
James Harden racks up 32 points, 10 assists and 13 rebounds in the Houston Rockets' Game 2 win over the Utah Jazz
Rockets head coach Mike D'Antoni lavished praise on his star player. "That first quarter was ridiculous," he said. "What did he have, 17 points in the first? [He was] dicing everybody up. When he gets it rolling, nobody's better.
"He was shooting the ball so well at first. I think he went to his step-back a couple more times just because he was shooting so well. He just kind of feels what he has got for that night and if it [the shots] are going in he'll do that more often. If not, he'll drive [to the basket]."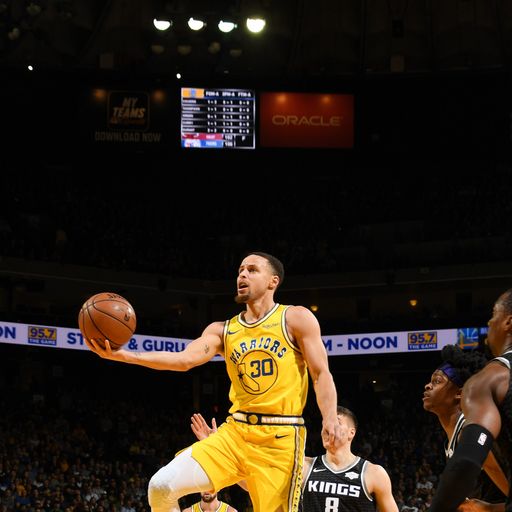 Follow Sky Sports NBA on Twitter
See the NBA's best plays and stay up to date with the latest news
Houston led by as many as 28 points with Harden scoring and facilitating with equal aplomb in the first half, leaving Utah scrambling to cover both his perimeter sharpshooting and his court vision as Rockets star repeatedly found open team-mates off his dribble penetration.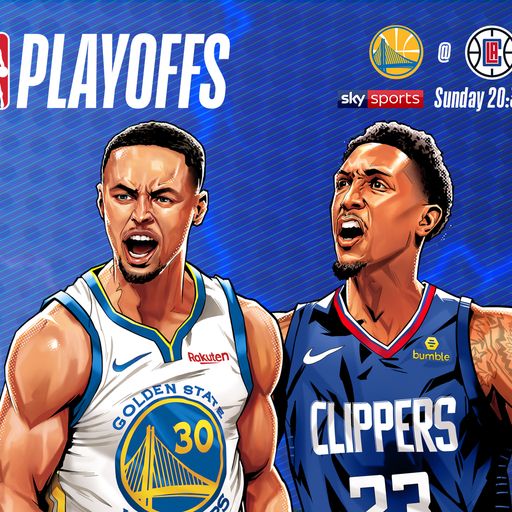 NBA Primetime on Sky Sports
The Warriors visit the Clippers in Game 4 on NBA Primetime – watch live on Sky Sports Arena on Sunday at 8:30pm
Houston forward PJ Tucker, was one of the beneficiaries of Harden's playmaking, hitting four three-pointers en route to 16 points.
"Chris and James, when they get the goodness going, when they push and are aggressive, it makes it easy for all of us," said Tucker.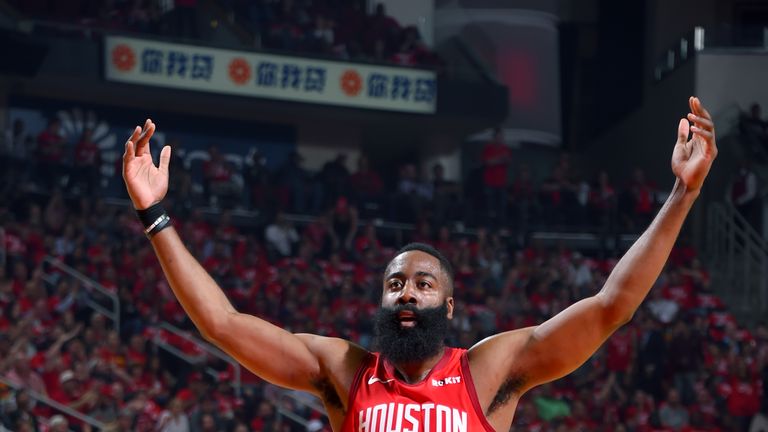 0:50
James Harden praised the defense for the Rockets' convincing Game 2 win over the Utah Jazz, despite posting a triple-double with 32 points, 13 rebounds and 10 assists
Harden echoed those sentiments. He said: "If we keep going just like that, our guys are going to get open shots and you have to keep telling them 'be ready, make you're your feet are ready, as soon as that ball touches your hand, put [the shot] up'."
Jazz guard Ricky Rubio reflected on the difficulty Utah had containing Harden, particularly after his red-hot start to the game.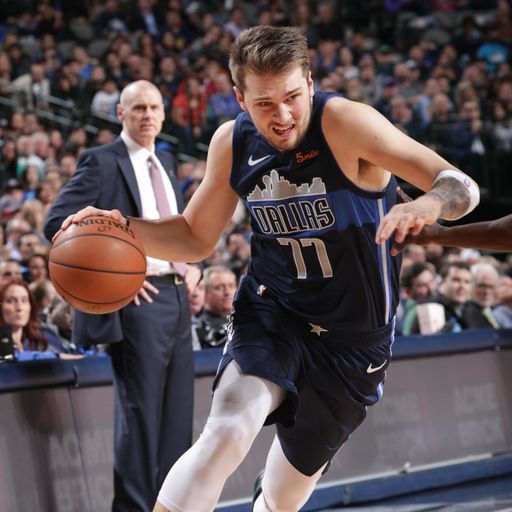 Get NBA news on your phone
Want the latest NBA news, features and highlights on your phone? Find out more
"He has a lot of weapons," he said. "He can read the game really well. We gave him different [defensive] looks from Game 1 but still, it's hard."
Game 3 takes place in Salt Lake City, Utah, in the early hours of Monday morning (2:30am).
Want to watch the NBA but don't have Sky Sports? Get the Sky Sports Action and Arena pack, click here.