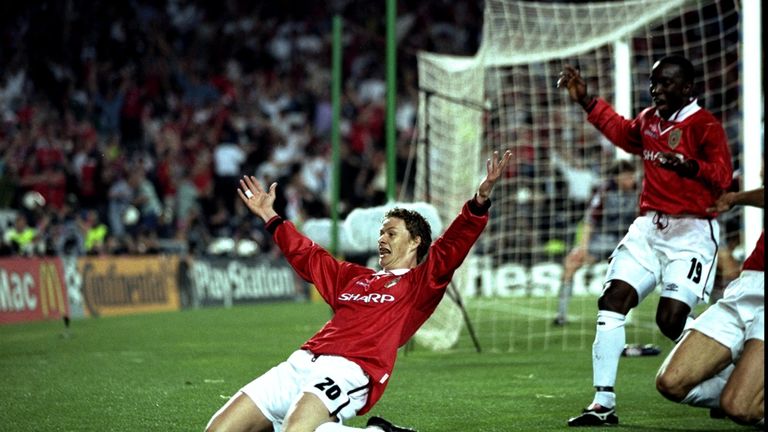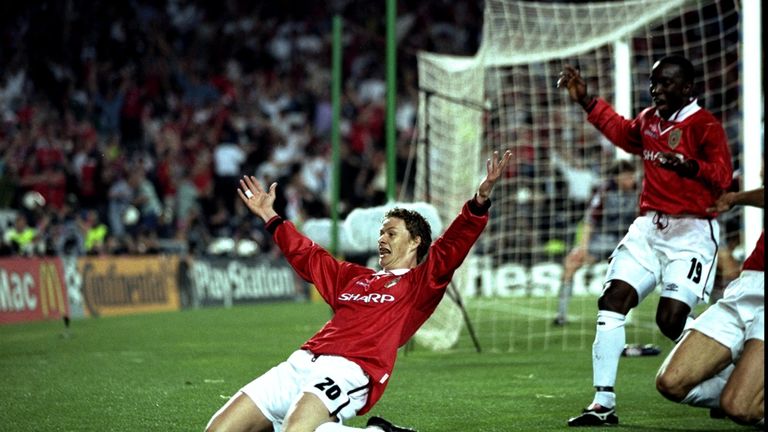 Ole Gunnar Solskjaer returns to the Nou Camp on Tuesday evening – the scene of his finest moment for Manchester United as a player
Ole Gunnar Solskjaer's finest moment in a Manchester United shirt came at the Nou Camp 20 years ago. Now, as manager, he is back in Barcelona hoping for another comeback story to tell…
In May 1999, injury-time goals from Teddy Sheringham and Solskjaer helped United complete a remarkable comeback to beat Bayern Munich in the Champions League final and seal a historic treble for Sir Alex Ferguson's side.
Fast forward 20 years and United have 90 minutes to overturn a 1-0 deficit rather than 90 seconds, as Solskjaer aims to steer his team into the semi-finals at Barcelona's expense.
First-leg report: Man Utd 0-1 Barcelona
Sanchez and Matic return for Barca trip
Get 2 football channels for the price of 1
Here, we cast our minds back to Solskjaer's treble-winning goal at the Nou Camp 20 years ago, and consider who could be his hero in Barcelona this time around…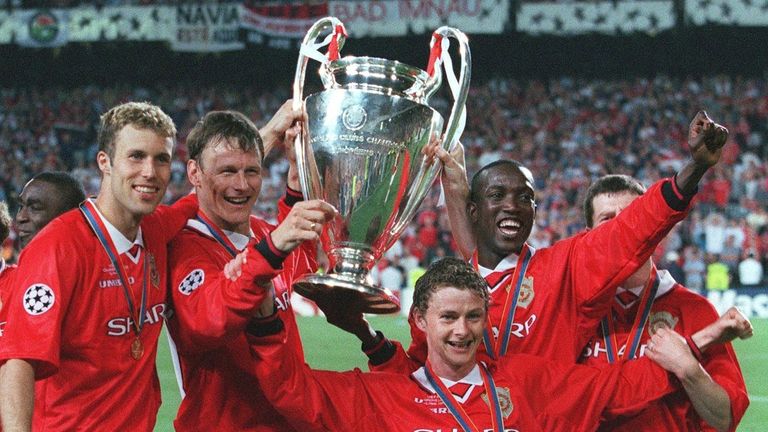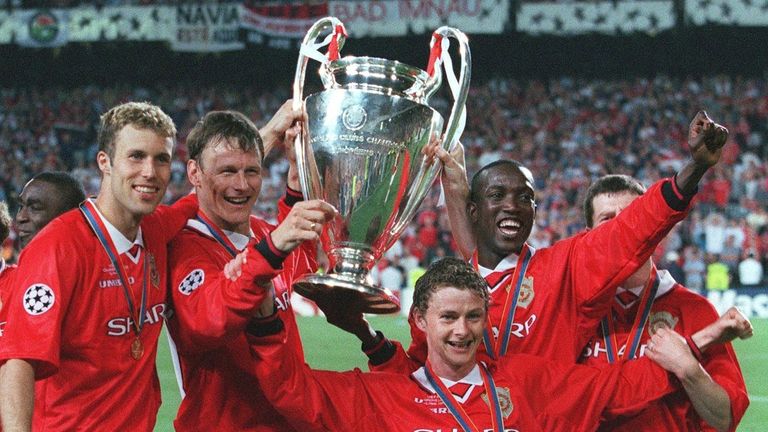 Solskjaer with the Champions League trophy in 1999 The super-subs
The formidable strike partnership of Andy Cole and Dwight Yorke meant there was no place in the starting XI for Sheringham or Solskjaer, who had both been used sparingly in the Premier League that season.
But in Sheringham and Solskjaer, Ferguson knew he had two strikers capable of changing the game off the bench. Going into Wednesday's Champions League final at the Nou Camp, Sheringham had just scored and assisted in the FA Cup final four days prior against Newcastle when replacing the injured Roy Keane in the first half at Wembley.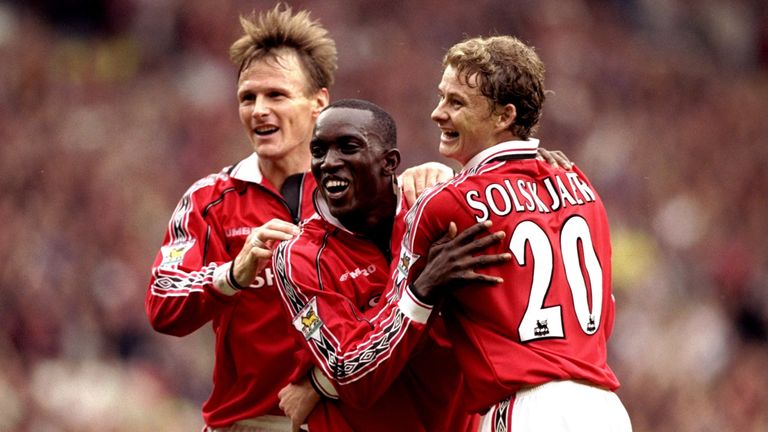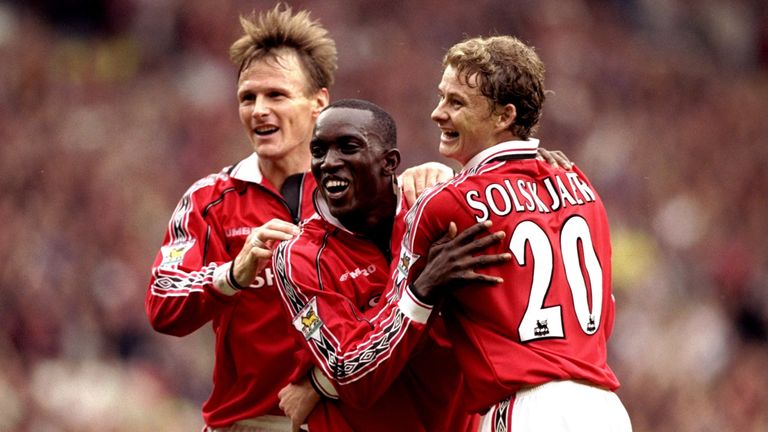 Teddy Sheringham, Dwight Yorke, Ole Gunnar Solskjaer (all pictured) and Andy Cole were United's four attacking options back in 1999
Solskjaer, meanwhile, had already earned his 'super-sub' tag. A 92nd-minute winner against Liverpool in the FA Cup fourth round laid claim to that, as did his four goals in 19 minutes against Nottingham Forest in February that year. But the night which would cement this reputation was still to come.
"I had this feeling something big was going to happen to me," Solskjaer said, when looking back on that night in Barcelona. "It's hard to explain. I just had a premonition I was going to do something that night."
The Norwegian was made to wait, as was Sheringham, but with United trailing 1-0 something had to change.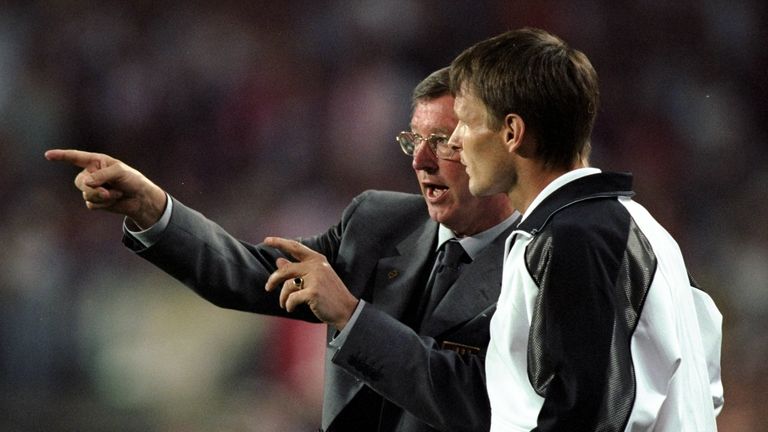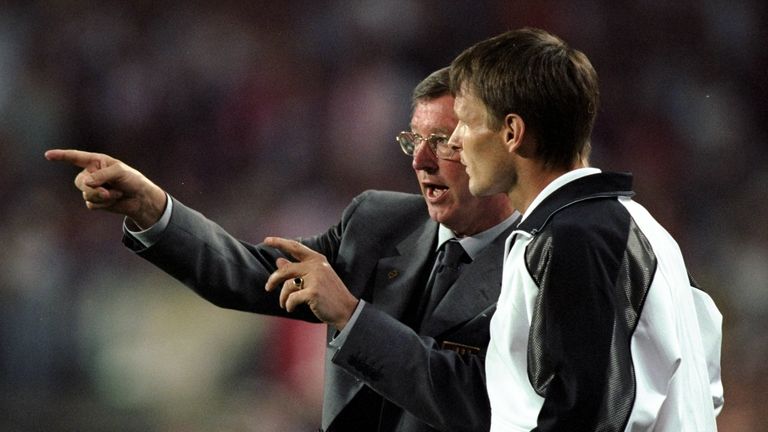 If you're down with 15 minutes to go. Gamble. Risk. There's no point in being conservative and playing your normal game, because it hasn't worked for 75 minutes
Sir Alex Ferguson
"If you're down with 15 minutes to go. Gamble. Risk," Ferguson recalled in an interview with UEFA. "There's no point in being conservative and playing your normal game, because it hasn't worked for 75 minutes."
And so, Ferguson gambled. Sheringham replaced Jesper Blomqvist in the 67th minute, while Solskjaer took Cole's place in the 81st.
'And Solskjaer has won it!'
Bayern hit the post a couple of minutes before Solskjaer's introduction, and the bar a couple of minutes after. It could have been so different. "We could have been two or three down," Ferguson said, "but the determination, persistence, and perseverance of the team got us through."
Gary Neville earned the first United corner as the match went into injury time, and while David Beckham jogged over to take it, goalkeeper Peter Schmeichel ran up to make himself a nuisance. The cross very nearly fell to him too, but a failed clearance eventually fell to Ryan Giggs, whose scuffed effort was turned in by Sheringham.
"When Teddy scored everyone ran over to him to celebrate except for me," Solskjaer said. "I ran straight back to the halfway line because I was concentrating on playing half an hour of extra time in a Champions League Final.
"I thought, 'this is going to be something I'm going to savour'. But I ruined that!"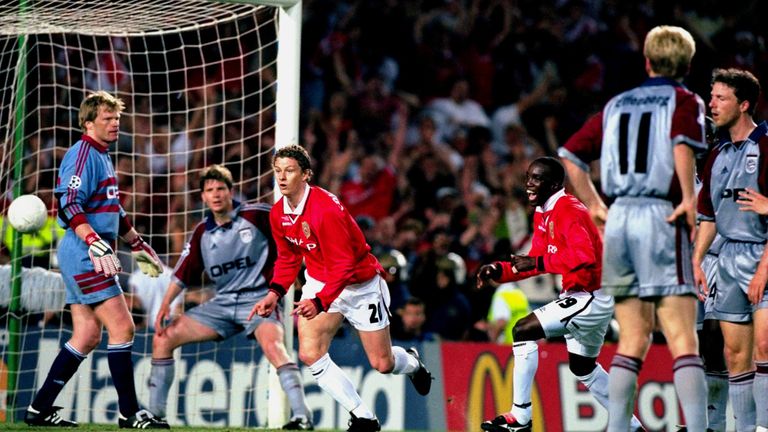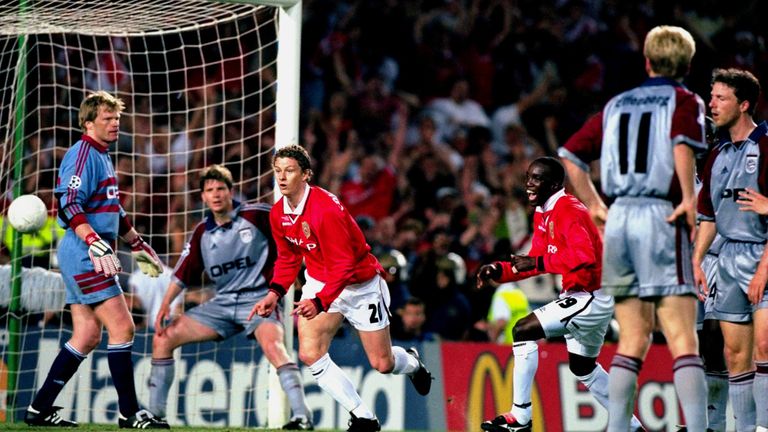 'Super-sub' Solskjaer scored in the 93rd minute against Bayern Munich to seal the 2-1 win
Beckham's cross, Sheringham's flick-on, and Solskjaer has won it!
The Norwegian's out-stretched right foot won United the treble. He knee-slid in celebration, his team-mates embraced him, the bench sprinted over to join him, and a 35-year-old Schmeichel performed a majestic cartwheel. In contrast, a trio of Bayern players were left slumped on the goal-line, Samuel Kuffour dropped to his knees in exasperation, while Lothar Matthaus sat there dumbstruck on the sidelines as the German club lost their grip on a fourth European Cup, and first since 1976, right at the death.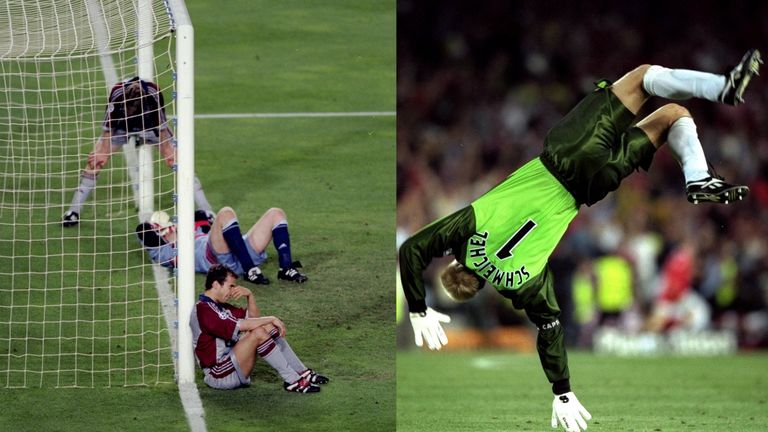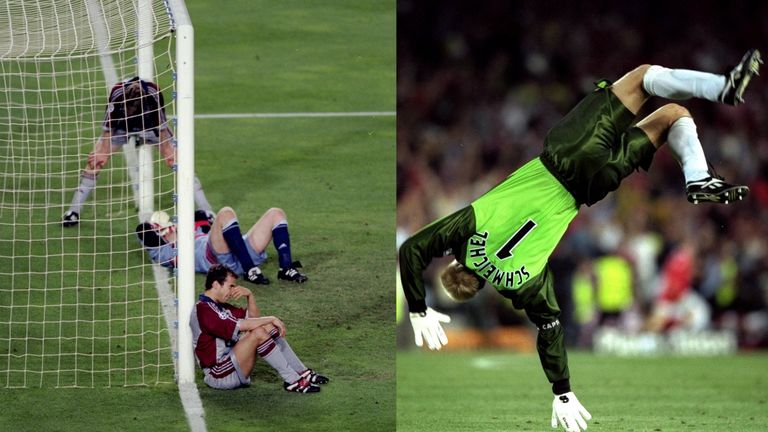 Bayern players were left dejected on the goal-line, while Peter Schmeichel celebrated Solskjaer's winner in style
The full-time whistle was met with more cheers and tears, and just before United lifted their third trophy of the season, Ferguson uttered those immortal words: "Football, bloody hell."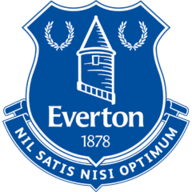 Everton vs Man Utd
April 21, 2019, 12:30pm
Live on
Get Sky Sports Get a Sky Sports pass Who will be Solskjaer's Solskjaer?
This time it is in a Champions League quarter-final, not final, against Barcelona, not Bayern, but with Solskjaer at the helm it makes for a most remarkable and unforeseen match-up, back at the scene of his and the club's greatest triumph.
But rather than draw on that experience, Solskjaer is keen to focus on recent events; Marcus Rashford's injury-time penalty to send Paris Saint-Germain packing in the last 16, as well as the 2-1 turnaround at Juventus when Jose Mourinho was still in charge last November.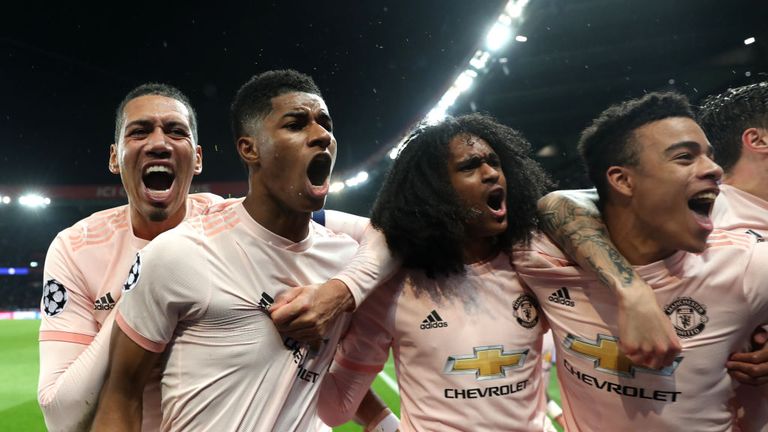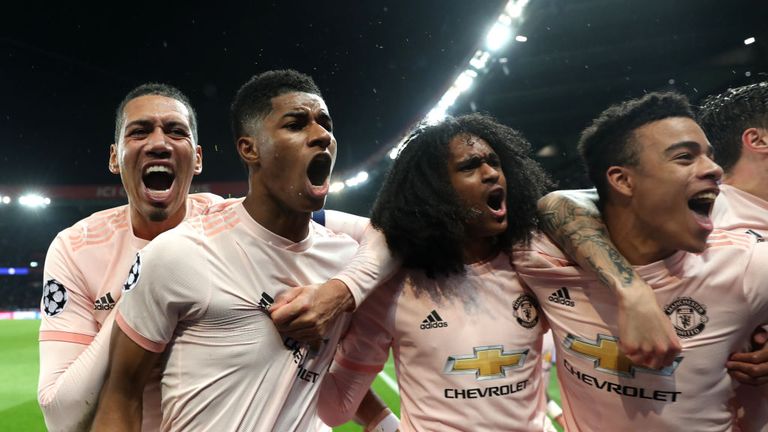 Marcus Rashford's last-gasp penalty sent Manchester United into the Champions League quarter-finals
"No I won't [use the 1999 win] because it was against Bayern Munich. It was a final, it was different," he said. "We will use the PSG match, we will use Juventus away, we have beaten some good teams away from home this year and played against some great players."
Ole: I won't mention 1999 CL final
Facing Barcelona and a bruised Lionel Messi at the Nou Camp could prove a step too far for United, but having beaten Juventus and PSG away from home already this season, there is always a chance.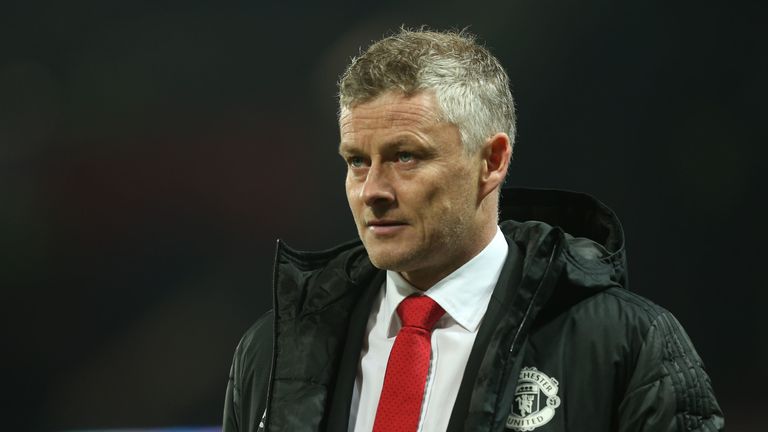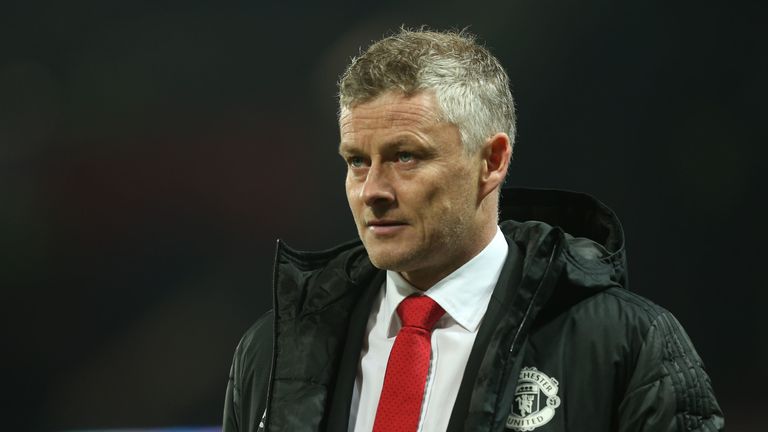 1:40 Ole Gunnar Solskjaer says overturning Barcelona's first-leg lead would be a greater achievement than Manchester United's last-16 heroics against Paris Saint-Germain Ole Gunnar Solskjaer says overturning Barcelona's first-leg lead would be a greater achievement than Manchester United's last-16 heroics against Paris Saint-Germain
And should United remain in the tie with 15 minutes to go, and Solskjaer is forced to take that gamble, that risk Ferguson spoke of, then who can he turn to?
Rashford and Romelu Lukaku have contributed late on when starting from the off, but Solskjaer will be looking at his options and considering who can be his very own 'super-sub'.
Juan Mata played his part off the bench with the first goal against Juventus, and the Spaniard could well be among the substitutes once more in Barcelona. So too Jesse Lingard and Anthony Martial, who were both introduced in the second half in last week's first-leg defeat at home to Barcelona.
Meanwhile, Alexis Sanchez is back in the squad having not played since early March. Is there an unlikely twist to come in the Chilean's tale at United?
Also See:
Ole: I won't mention 1999 CL final
Sanchez and Matic return for Barca trip
Pogba: Barca tie is 'not closed'
United's style is still an issue
It is all wild speculation of course. Barcelona have the firepower to take the game away from them, and are chasing a treble of their own. But when it is United, at the Nou Camp, under Solskjaer, you just never know.
Stay across skysports.com on Tuesday evening for build-up, live updates and reaction to United's quarter-final second leg in Barcelona.