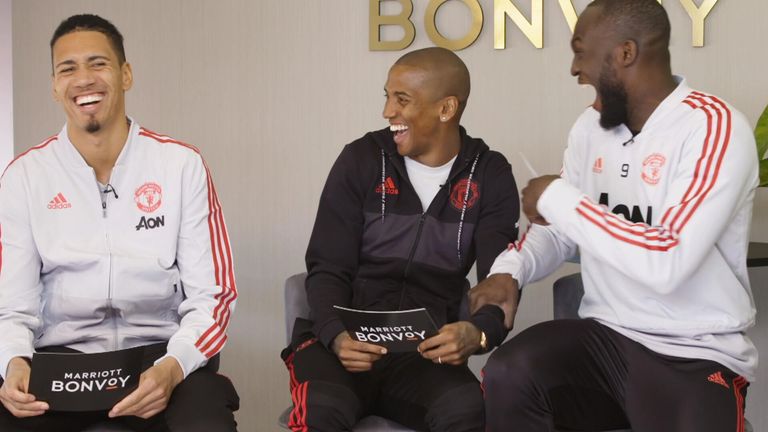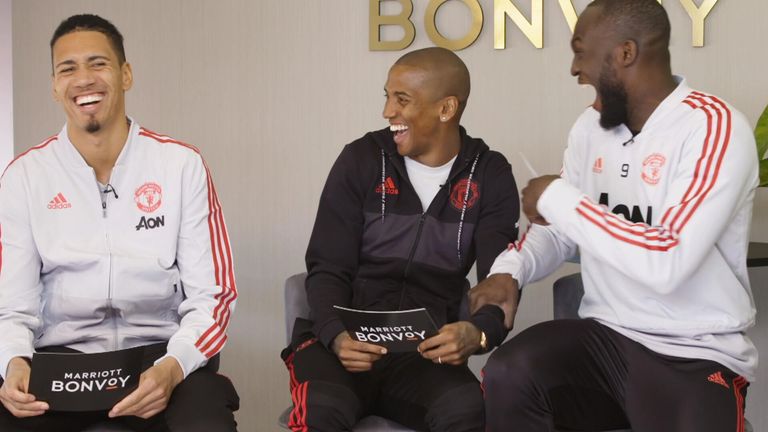 2:59
Ahead of Man Utd's trip to Barcelona this week, Chris Smalling, Ashley Young, and Romelu Lukaku sat down to discuss their travelling team-mates
Ahead of Man Utd's trip to Barcelona this week, Chris Smalling, Ashley Young, and Romelu Lukaku sat down to discuss their travelling team-mates
Marriott Bonvoy, the official Hotel Loyalty Partner of Manchester United caught up with Chris Smalling, Ashley Young, and Romelu Lukaku in a light-hearted video revealing the truth about the first-team players' travel habits.
The trio are given a series of questions about their team-mates who often travel to games together, including Tuesday's Champions League quarter-final second leg game against Barcelona.
Get 2 football channels for the price of 1
They reveal things such as who often forgets their passport and international adaptors, what box sets people what and who would be most likely to visit a museum.
Also See:
Sanchez and Matic return for Barca trip
Ole: I won't mention 1999 CL final