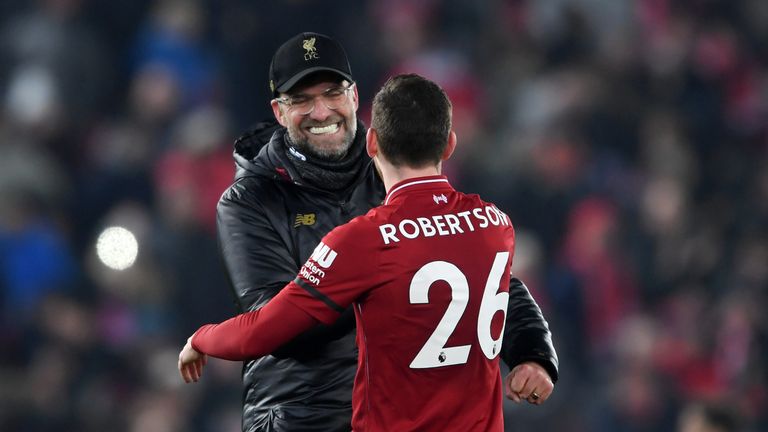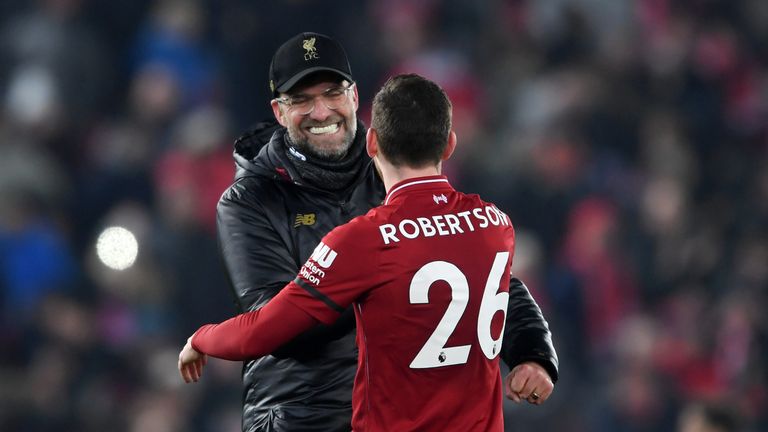 Jurgen Klopp noted how Andrew Robertson's late fall went unpunished
Liverpool manager Jurgen Klopp insists the 'slipping book' can finally be closed after Andrew Robertson's fall came to nothing on Sunday.
A 2-0 win over Chelsea restored Liverpool's two-point advantage at the top of the Premier League table after Manchester City, who have a match in hand, had briefly taken back first place with a win at Crystal Palace earlier in the day.
The win came almost five years after Steven Gerrard's infamous slip in the 2-0 defeat by Chelsea in 2014, which scuppered Liverpool's hopes of a title under Brendan Rodgers.