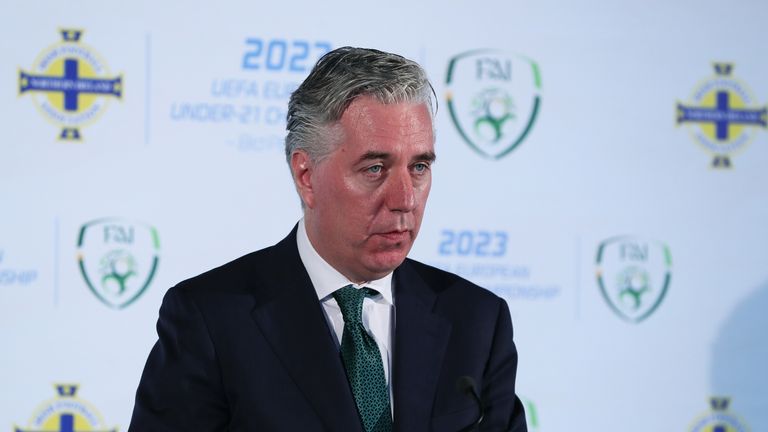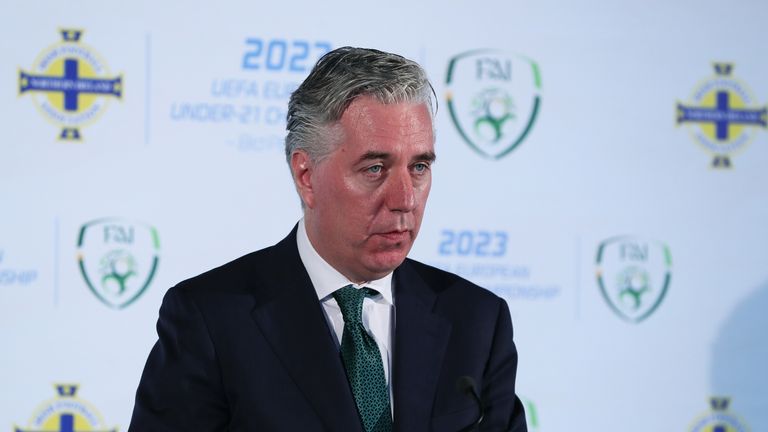 John Delaney was appointed chief executive of the FAI in 2005
John Delaney has volunteered to step aside from his role as Football Association of Ireland (FAI) vice-chairman pending an investigation into "issues of concern" at the organisation.
The FAI has been embroiled in controversy since it emerged that ex-CEO Delaney provided it with a bridging loan in April 2017 to prevent it exceeding its €1.5m (£1.3m) bank overdraft.
On Sunday, Ireland's Minister for Sport Shane Ross warned the FAI that they risk losing out on large capital sports grants if they do not answer questions over governance.