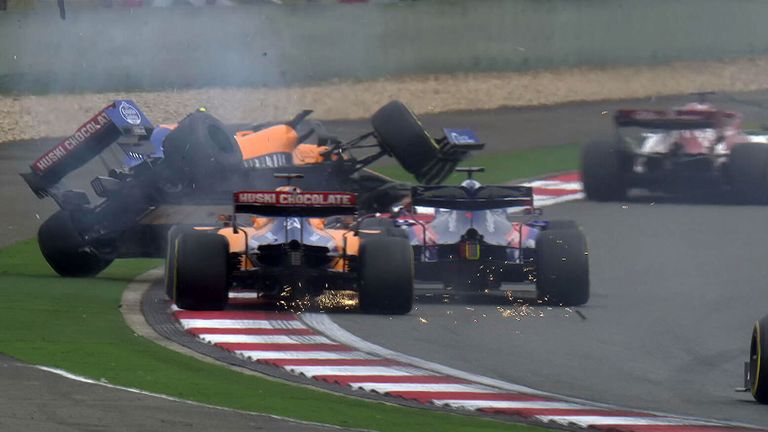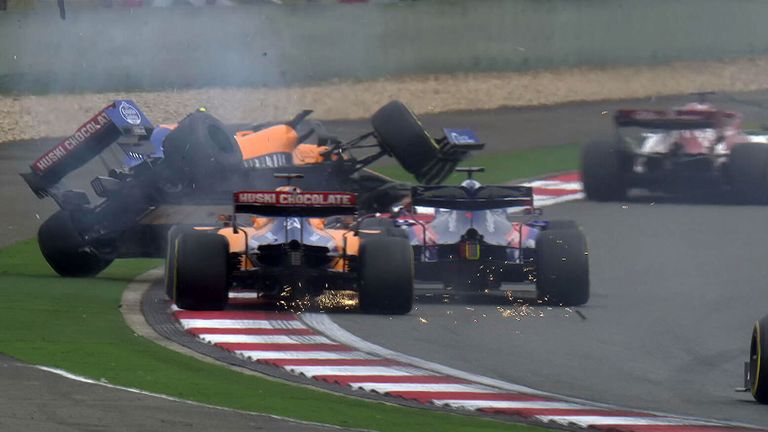 1:35
Daniil Kvyat sent Lando Norris flying after crashing into both McLarens on the opening lap of the Chinese GP
Daniil Kvyat sent Lando Norris flying after crashing into both McLarens on the opening lap of the Chinese GP
There was carnage at the start of the Chinese GP as Daniil Kvyaat crashed into both McLarens of Carlos Sainz and Lando Norris.
Kvyat got out of shape at Turn Six and clipped the wing of Sainz's McLaren which then launched him into Norris' car.
The British teenager was sent airborne and with both McLarens needing to pit for repairs, it sent them tumbling to the rear of the field.