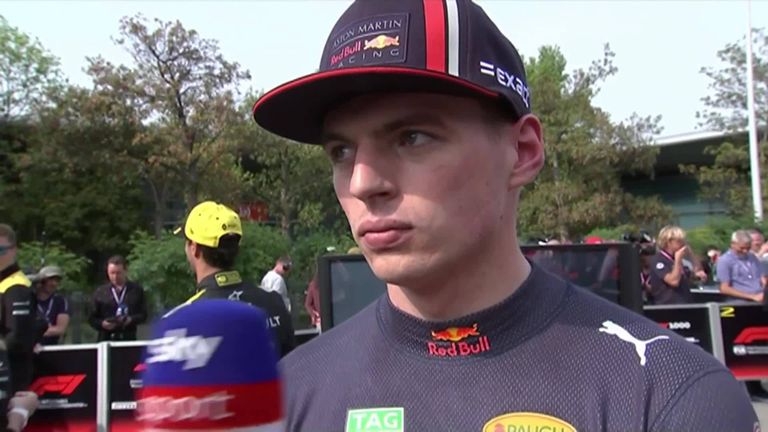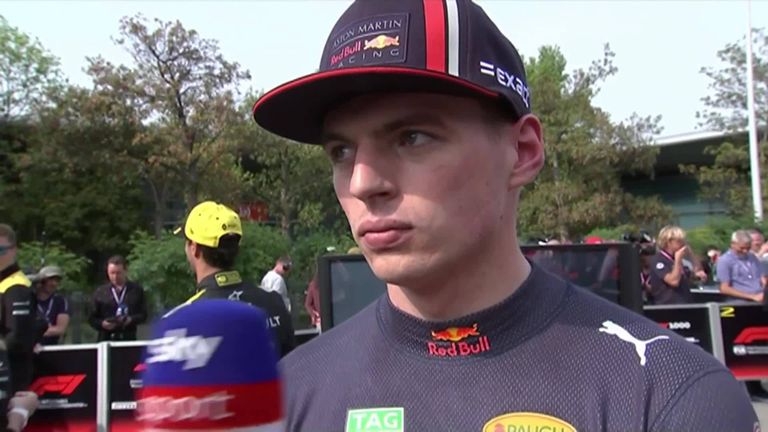 2:16
Red Bull's Max Verstappen was left furious after being passed by other cars on his warm-up lap and denied a final flying lap in Chinese GP qualifying
Red Bull's Max Verstappen was left furious after being passed by other cars on his warm-up lap and denied a final flying lap in Chinese GP qualifying
Max Verstappen was left fuming at his rivals after being denied the chance of a final flying lap in Chinese GP qualifying.
The Dutchman was overtaken by Sebastian Vettel and both Renault cars in the closing stages of his warm-up lap, and he failed to cross the line in time to start a timed effort.
Verstappen, who slipped to fifth having been fourth after the first runs, launched an expletive-filled radio message and felt the actions had denied him a second-row spot.