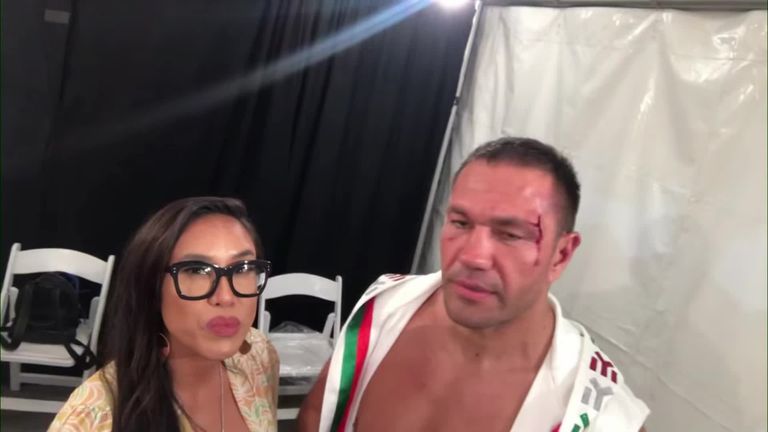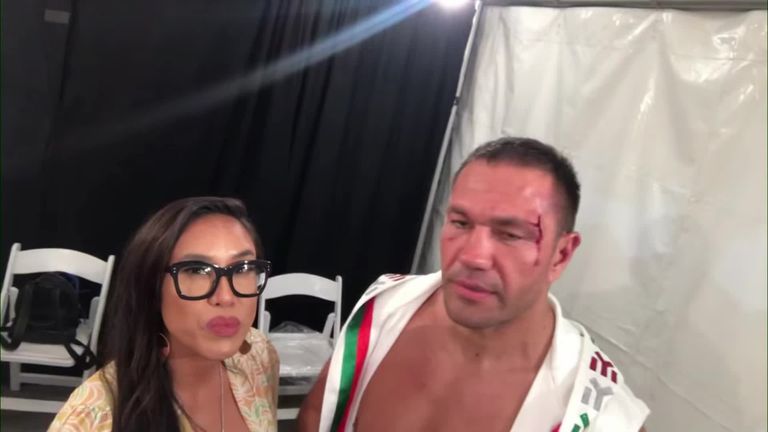 0:14
Heavyweight boxer Kubrat Pulev kisses a female reporter on the lips at the end of a post-fight interview
Heavyweight boxer Kubrat Pulev kisses a female reporter on the lips at the end of a post-fight interview
Heavyweight boxer Kubrat Pulev has refused to apologise for kissing a female reporter after a post-fight interview.
The Bulgarian grabbed and kissed Vegas Sports Daily reporter Jennifer Ravalo on the lips at the end of an interview following his seventh-round knockout win over Bogdan Dinu on Saturday.
Ravalo said the incident was "embarrassing" and "strange" but in a post on social media on Tuesday, Pulev claims the pair are friends and have joked about the kiss.