Nikola Jokic and the Denver Nuggets continue their pursuit of top spot in the Western Conference with road trip to face the struggling Washington Wizards.
Live NBA: Denver @ Washington
This marks the second game of a four-game road trip for the Nuggets (47-22), which they kicked off with a win in Boston on Monday night. The Nuggets are 17-16 on the road this season.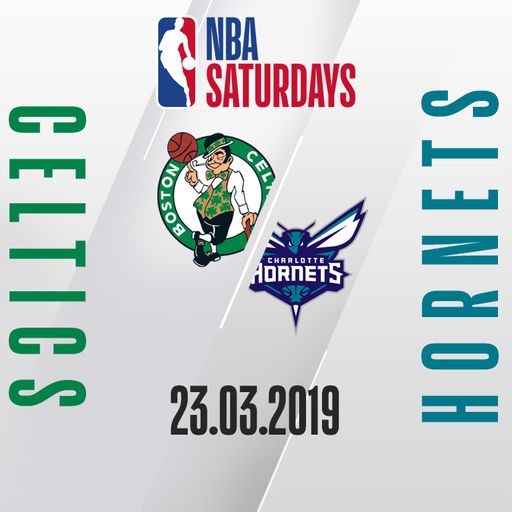 Celtics @ Hornets free on Sky Sports
Watch Boston Celtics take on Charlotte Hornets via a free live stream on Saturday at 10pm
Denver has won each of their last four contests and sit second place in the West, just half a game behind the first-placed Golden State Warriors.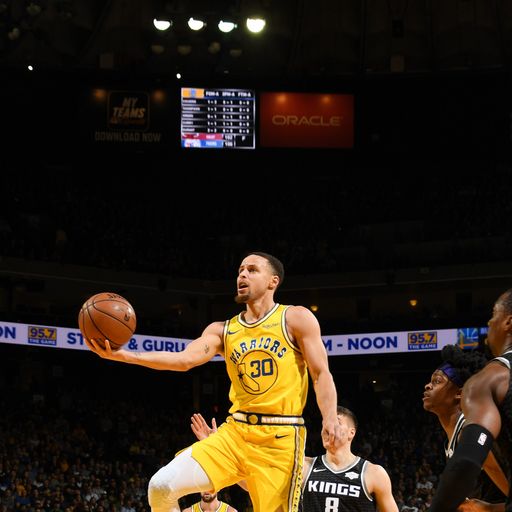 Follow Sky Sports NBA on Twitter
See the NBA's best plays and stay up to date with the latest news
Jokic leads the Nuggets, averaging 20.3 points, 10.7 rebounds, 7.5 assists and 1.4 steals in 31.5 minutes per game.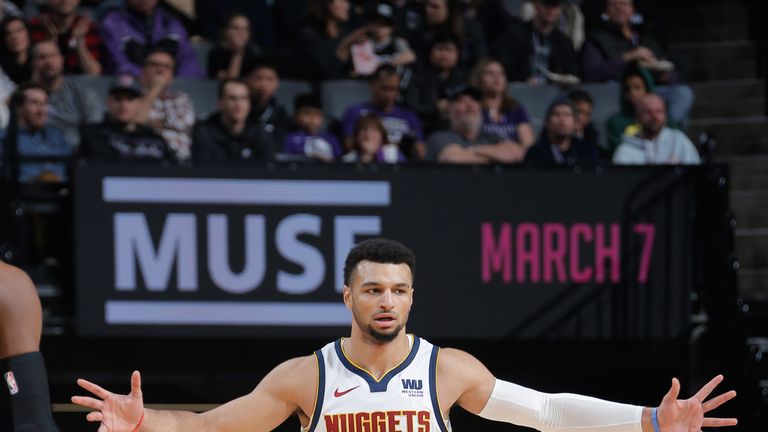 Image:
Jamal Murray initiates the Nuggets' offense against the Kings
Jamal Murray is another big factor in the Nuggets' success, averaging 18.2 points, 4.8 assists and 4.2 rebounds per game this season.
The Nuggets hold opponents to 107.0 points per game, the sixth-lowest mark in the league.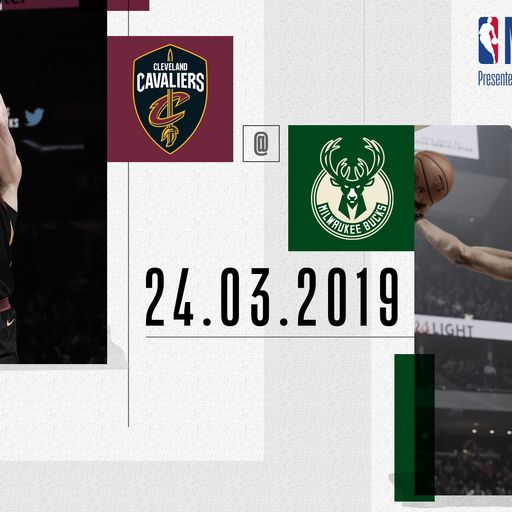 NBA Primetime on Sky Sports
The Cavaliers visit the Bucks on NBA Primetime – watch live on Sky Sports Arena on Sunday at 8:15pm
The Wizards (30-41) have dropped three of their last four games, and sit 11th place in the East, four-and-a-half games out of the eighth spot. They have won three of their last five home games and are 22-14 at home this season.
Bradley Beal continues to lead the team, averaging 26.0 points, 5.6 assists, 5.2 rebounds and 1.5 steals in 38 minutes per game. Jabari Parker came up with 28 points, six rebounds, three assists, two blocks and a steal in the Wizards most recent contest, showing what he can bring for his new team.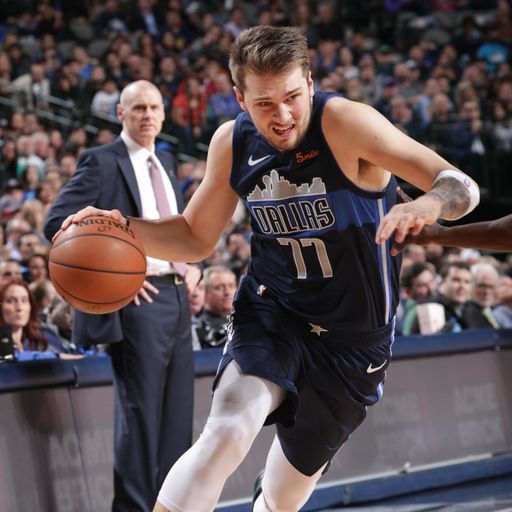 Get NBA news on your phone
Want the latest NBA news, features and highlights on your phone? Find out more
Despite their record, the Wizards are dropping an average of 114.4 points per game, which is seventh best in the league. However, they give up an average of 116.9 points, which is second worst in the league.
Key battle: Bradley Beal vs Nikola Jokic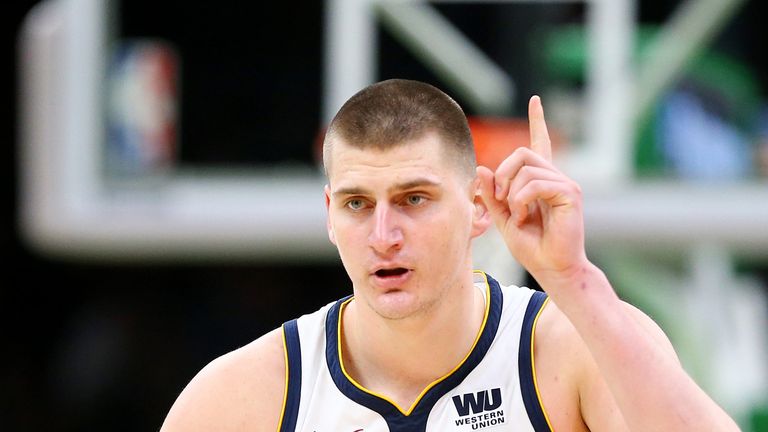 Image:
Nikola Jokic celebrates a basket during the Nuggets win in Boston
Two All-Stars who impact the game in different ways.
Beal has been on fire since fellow franchise star John Wall was ruled out for the season, carrying the struggling Wizards on his shoulders. Since the All-Star break, Beal has averaged 29.7 points per game, including back-to-back 40 point-performances that earned him Eastern Conference of the Week honours.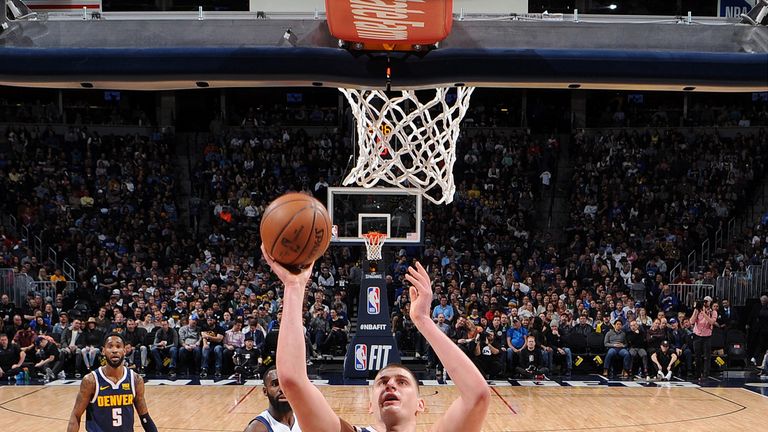 0:32
Nikola Jokic hit a game-winning buzzer to seal a dramatic 100-99 win for the Denver Nuggets over the Dallas Mavericks
Jokic is the Nuggets' center, but he brings point guard-level vision to the Nuggets' offense with his passing. He leads the team in assists (7.5 per game) and his total assists for the season to date (513) is the most by any big man not named Wilt Chamberlain.
The Serbian star is the Nuggets' leading scorer (20.3 PPG) and rebounder (10.7 RPG) as well and has come through in vital moments for Denver this season, most recently with his game-winning buzzer-beater against the Dallas Mavericks.
Last time out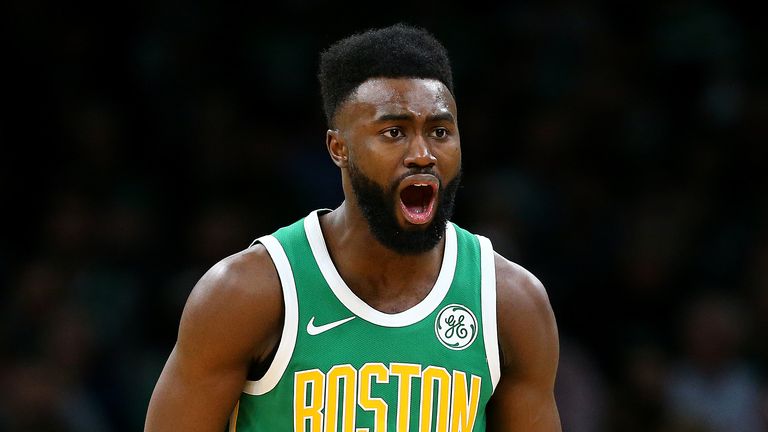 1:46
Highlights of the Denver Nuggets' 114-105 win over the Boston Celtics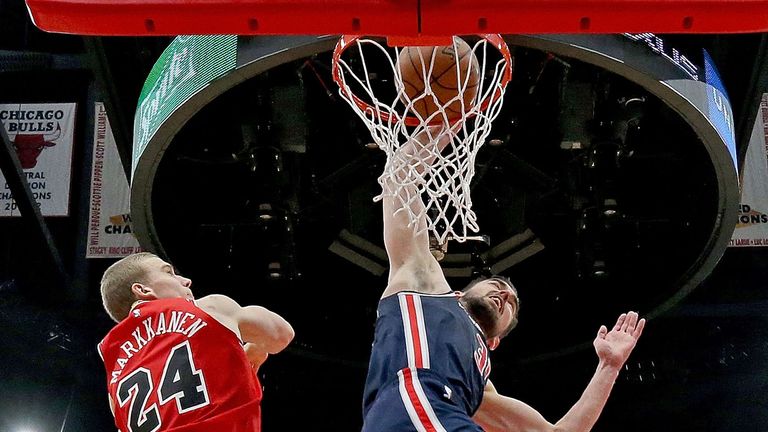 1:38
Highlights Washington Wizards 126-120 overtime loss on the Chicago Bulls
Numbers game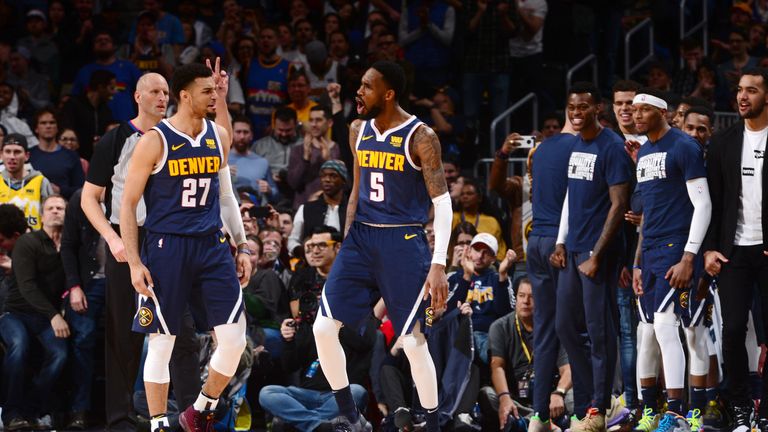 Image:
Jamal Murray and Will Barton celebrate during the Nuggets win over Utah
2.03 – That's the Nuggets' assist to turnover ratio. It's the second-best ratio in the NBA this season and illustrates Denver's ability to share the ball effectively and efficiently. Denver are a pass-first team, assisting on 65.5 per cent of their field goals, a mark bettered only by the Golden State Warriors (66.8 per cent).
It's a figure boosted by Jokic's 7.5 assists per game, an elite return for a big man, as well as Jamal Murray's 4.8 and Monte Morris' 3.8 helpers per game.
Thursday night's games
Denver Nuggets @ Washington Wizards, 11pm, live on Sky Sports Arena
Minnesota Timberwolves @ Charlotte Hornets, 11pm
Utah Jazz @ Atlanta Hawks, 11:30pm
Detroit Pistons @ Phoenix Suns, 2am
Dallas Mavericks @ Sacramento Kings, 2:30am
Indiana Pacers @ Golden State Warriors, 2:30am
One of watch (Nuggets): Monte Morris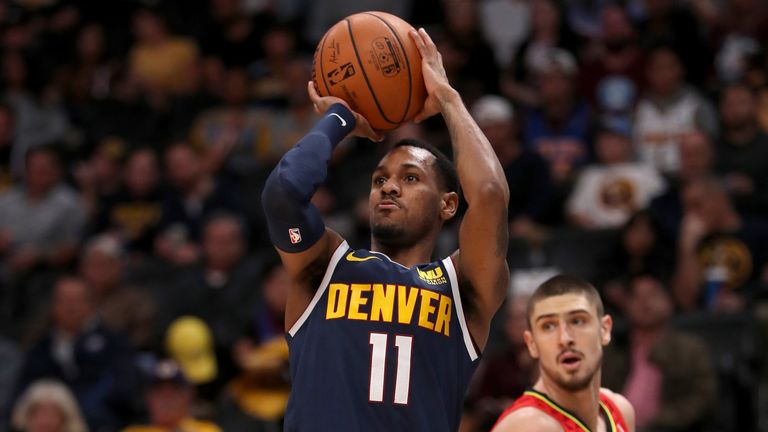 Image:
Monte Morris fires a jump shot
The emergence of reserve guard Morris has rendered Isaiah Thomas surplus to requirements in Denver. In his second year in the league, Morris consistent play off the bench has forced coach Mike Malone's hand to leave former Celtic Thomas out of the rotation.
Like the Nuggets as a whole, Morris' greatest strength is his ability to distribute the ball efficiently. He ranks second in the league in player assist-to-turnover ratio (5.7)
One to watch (Wizards): Jabari Parker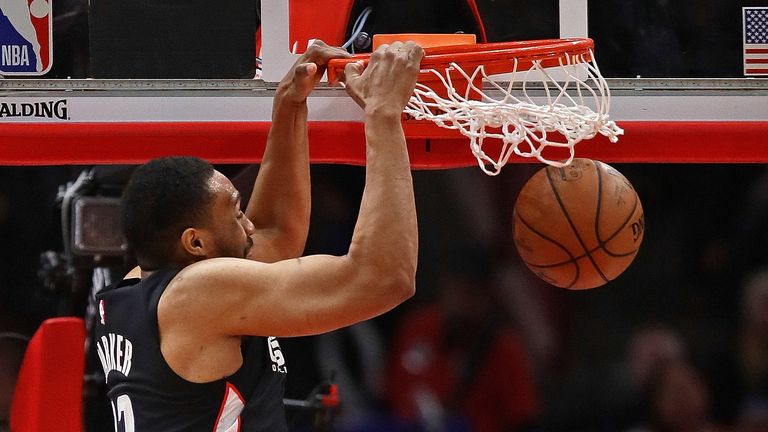 Image:
Jabari Parker dunks the ball on his return to Chicago
Acquired by the Wizards in the trade that sent Otto Porter Jr to Chicago, Parker has slotted into a bench scoring role since arriving in Washington, making a strong start in this chance to rehabilitate his career.
Parker is averaging 15.5 points and 7.3 rebounds per game as a Wizard with an impressive 56.5 field goal percentage.
Want to watch the NBA but don't have Sky Sports? Get the Sky Sports Action and Arena pack, click here.