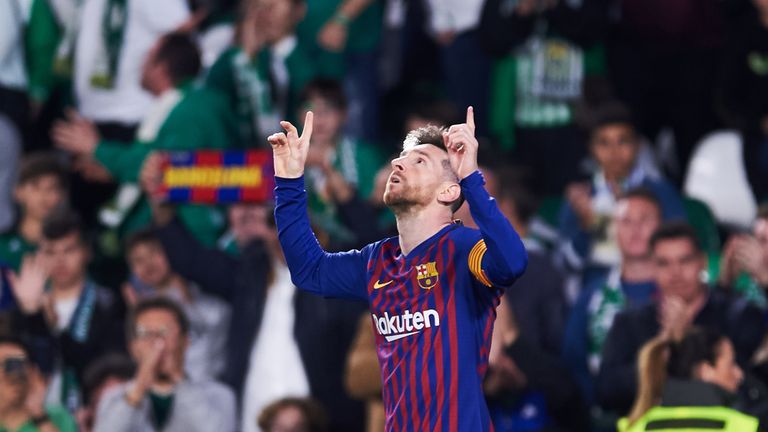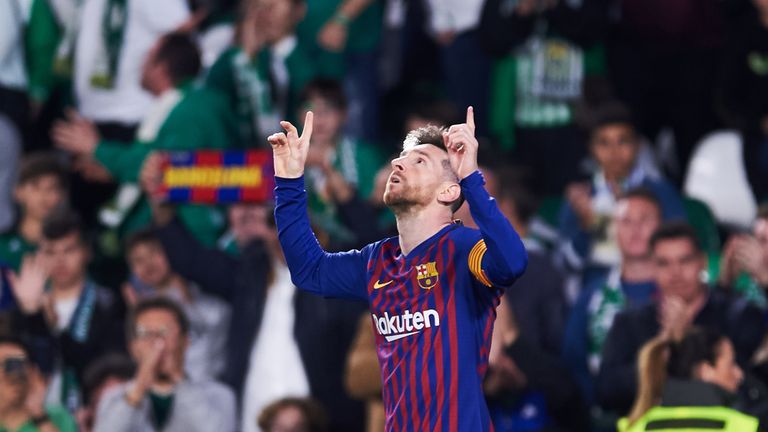 0:25
Former Barcelona and Spain midfielder Xavi has described his former team-mate Lionel Messi as the 'best player in history'
Former Barcelona and Spain midfielder Xavi has described his former team-mate Lionel Messi as the 'best player in history'
Lionel Messi is the "best player in history", according to his former Barcelona team-mate Xavi.
Messi surpassed Xavi's total of 476 wins with Barcelona as his hat-trick inspired a 4-1 victory against Real Betis at the weekend.
He also equalled Andre Iniesta's total of 674 appearances and has scored 588 goals for the club in that time.