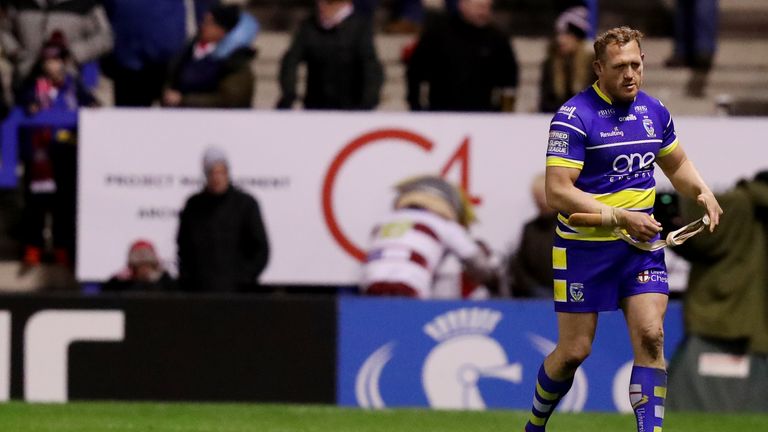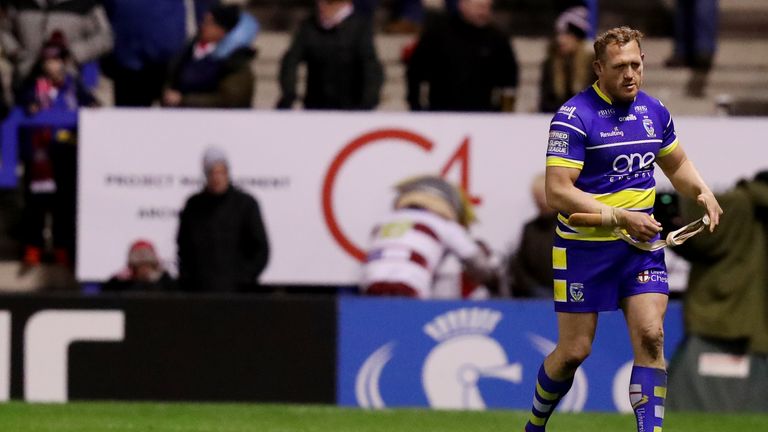 1:04
Ben Westwood has been banned for four games after being sent off for headbutting Morgan Escare
Ben Westwood has been banned for four games after being sent off for headbutting Morgan Escare
Warrington forward Ben Westwood has been handed a four-match ban for the headbutt that earned him a red card during the 25-12 victory over Wigan.
Westwood was charged with a grade D offence by the Rugby Football League's match review panel following a brawl in the closing stages of the match at the Halliwell Jones Stadium.
He admitted the offence but challenged the grading when he appeared at the disciplinary hearing.
Also See:
Round 6 Man of Steel vote results
Rugby League talking points
Wigan seek clarification from Edwards
Rugby League on Sky