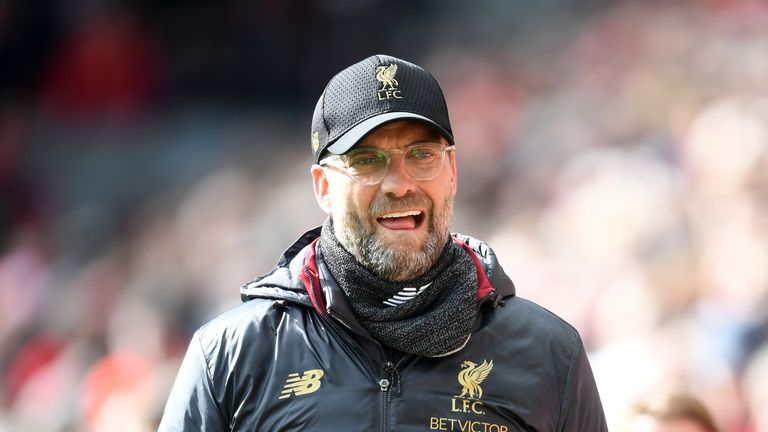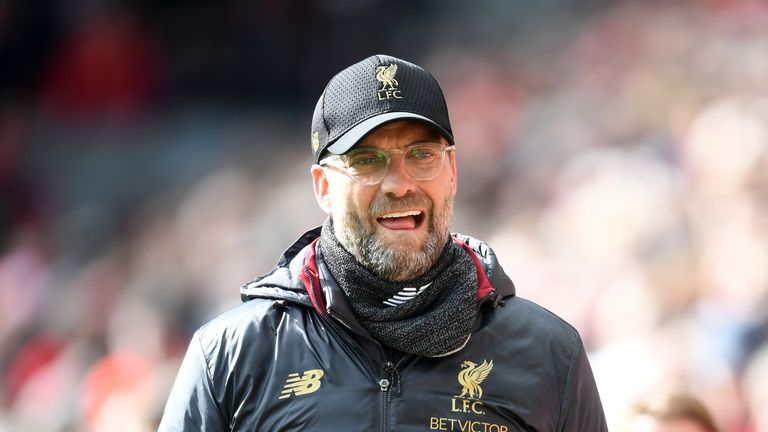 Jurgen Klopp has led Liverpool to the last eight in back-to-back seasons
Four English teams are in the Champions League quarter-finals for the third time – a feat never achieved by any other nation.
Sky Sports have crunched the numbers on the teams making up the last eight of each edition of the Champions League since it was restructured in 1994.
English teams have had four teams in the quarter-finals on three occasions – in 2007/08, when Manchester United beat Chelsea in an all-English final, in 2008/09 when Barcelona beat United in Rome – and now 2018/19.