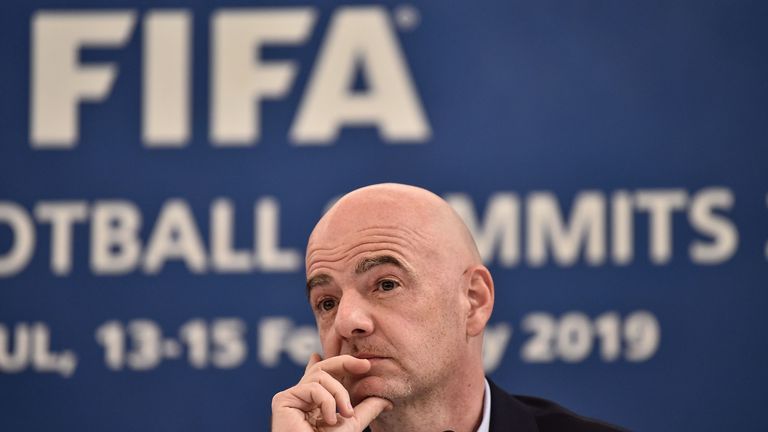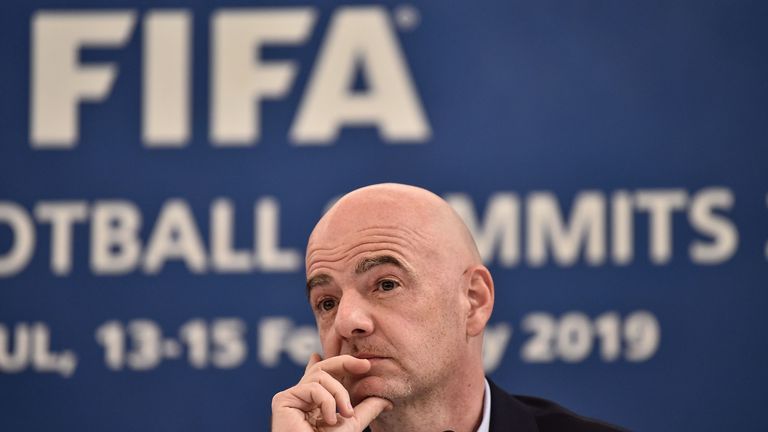 Gianni Infantino has decided to move the final vote on his World Cup plans to FIFA's annual Congress in June
The FIFA Council will meet in Miami on Friday to discuss Gianni Infantino's plans to expand the 2022 World Cup.
FIFA president Infantino wants to increase the 2022 tournament from 32 to 48 teams, and has also suggested non-elected Kuwait and Oman could host the extra fixtures as part of a broader Middle East World Cup, alongside elected hosts Qatar.
Members have already agreed to expand the World Cup to 48 teams from 2026, but Infantino wants to bring the change forward to 2022.