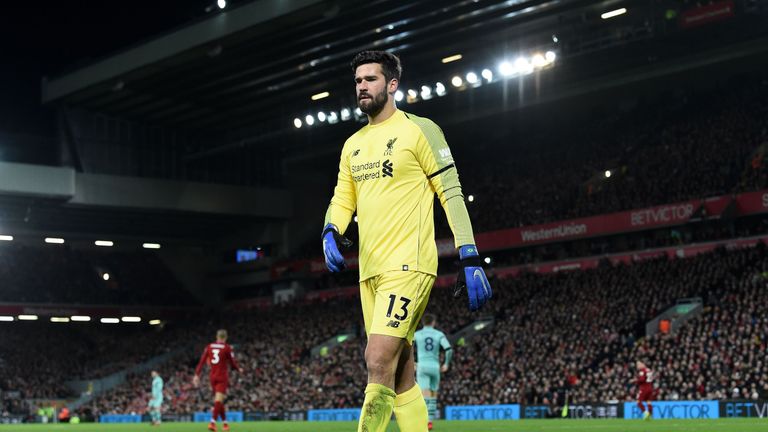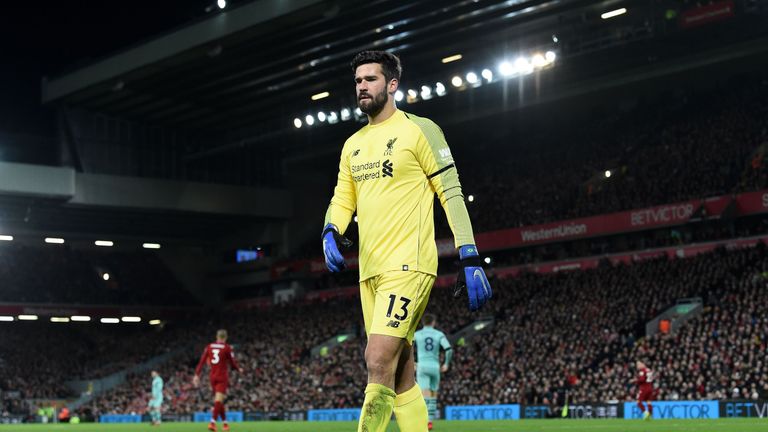 Alisson has four successive clean sheets for Liverpool
Heading into game week 31, we take the time to brush up on the stats from Sky Sports Fantasy Football so far this term.
Here, we take a look at the top five performers in each position week by week – defenders and goalkeepers are arguably as important as your attacking players, and can earn valuable points from clean sheets and bonuses for passing and tackling, not to mention saves in the goalkeeping department.
Change and select your Fantasy Football team here.
Virgil van Dijk epitomises the argument for defenders being as important as attackers, so much so that he is the highest points scorer in Fantasy Football this campaign, with 236 so far. This comes from 16 clean sheets, three goals and four Sky Sports Man of the Match awards.