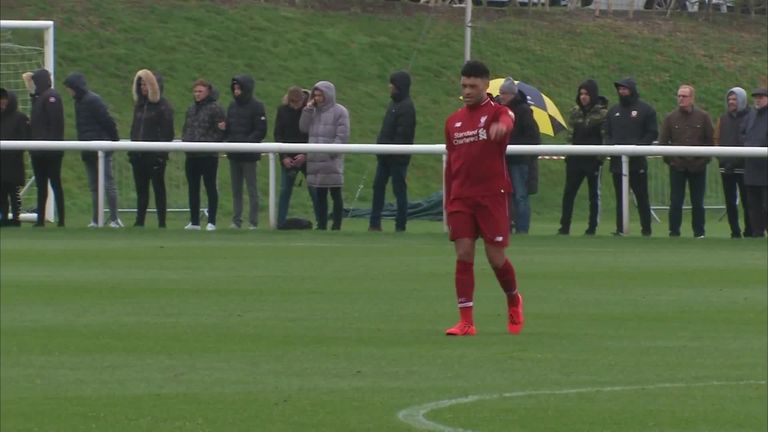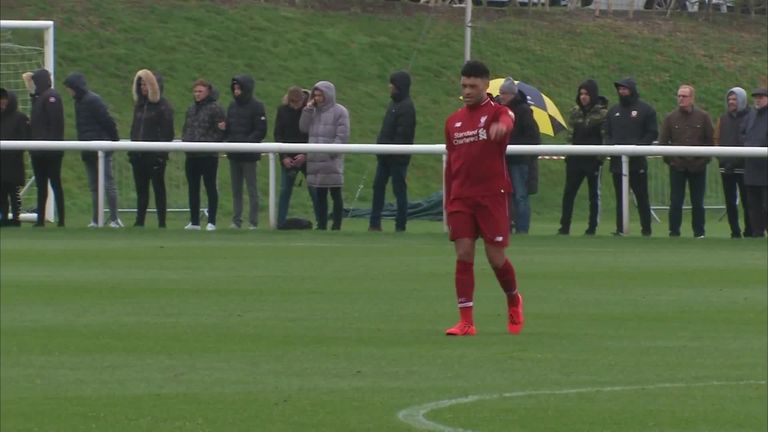 0:41
Alex Oxlade-Chamberlain came off with a suspected hamstring injury in the first half of his return from injury playing for Liverpool's U23 team on Friday
Alex Oxlade-Chamberlain came off with a suspected hamstring injury in the first half of his return from injury playing for Liverpool's U23 team on Friday
Alex Oxlade-Chamberlain made his long-awaited return to action on Friday, however, the midfielder had to be replaced before half-time of Liverpool U23s' game with Derby with a suspected hamstring injury.
Oxlade-Chamberlain suffered a serious knee ligament injury playing against Roma in the first leg of last April's Champions League semi-final.
However, despite initially being ruled out for the entire season, Oxlade-Chamberlain has made a quicker-than-expected recovery and started for Liverpool U23s on Friday afternoon.