Minnesota Timberwolves star Karl-Anthony Towns is in the NBA's concussion protocol after a car accident and is missing a game for the first time in his career.
The All-Star was involved in a car accident on Thursday on his way to the airport to catch his team's flight to New York to face the Knicks on Friday night.
He was cleared to fly and later arrived in New York, where after further examination he was placed in the concussion protocol and ruled out of the game.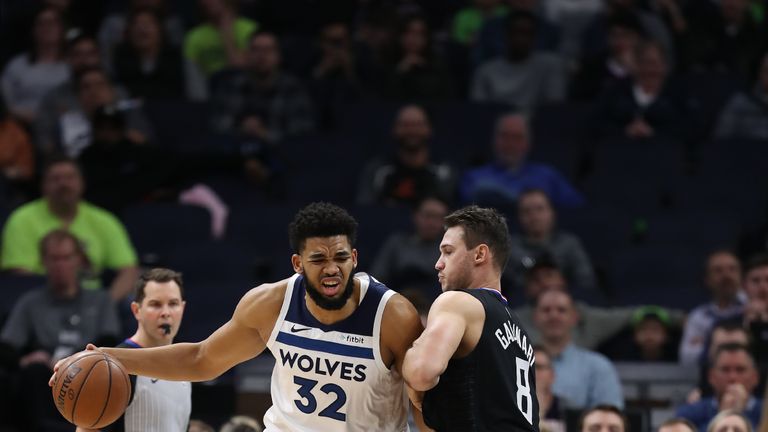 Image:
Towns has led the Timberwolves in points and rebounds this season
Towns had started all 303 games since being selected with the top pick in the 2015 draft, the longest streak to begin a career since 1970-71.
It wasn't immediately clear where the accident occurred. Minneapolis police said they didn't handle any incident involving Towns and coach Ryan Saunders had no other details before the game.
Towns is averaging 23.1 points and 12.0 rebounds per game for the Timberwolves this season and made his second All-Star appearance at last weekend's game in Charlotte.