Kawhi Leonard and DeMar DeRozan face their former teams as the San Antonio Spurs visit the Toronto Raptors, live on Sky Sports Arena.
Live NBA: San Antonio @ Toronto
Saturday 23rd February 12:00am
The Spurs' (33-26) only weakness this season is their road form, as they currently own an 11-19 road record.
The All-Star break couldn't have come at a better time for them, as they lost four of their final five games headed into the break. It also gave them crucial time for Derrick White, LaMarcus Aldridge and DeMar DeRozan to recuperate from their respective ailments.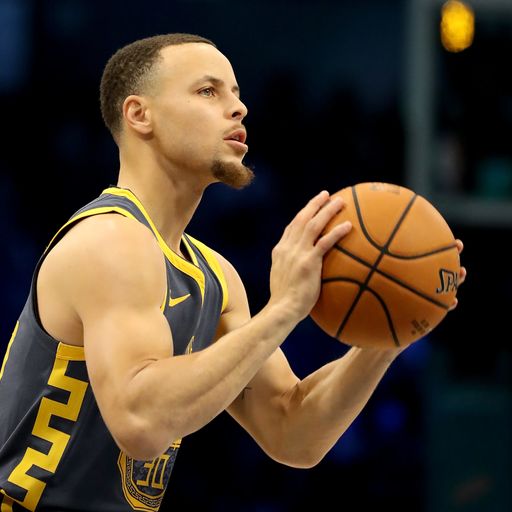 Follow Sky Sports NBA on Twitter
See the NBA's best plays and stay up to date with the latest news
The Spurs have reached the postseason for two decades straight and, should that run continue this year, it may rank among coach Gregg Popovich's most satisfying accomplishments, given the Spurs started the campaign with a drastically-revamped roster.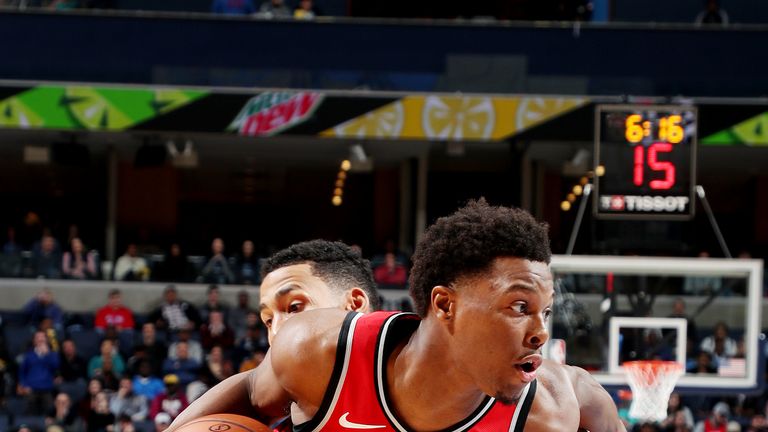 Image:
Kyle Lowry drives to the basket against the Memphis Grizzlies
The Raptors (43-16) won six consecutive games leading into the All-Star break to maintain their pursuit of the Milwaukee Bucks at the top of the Eastern Conference standings.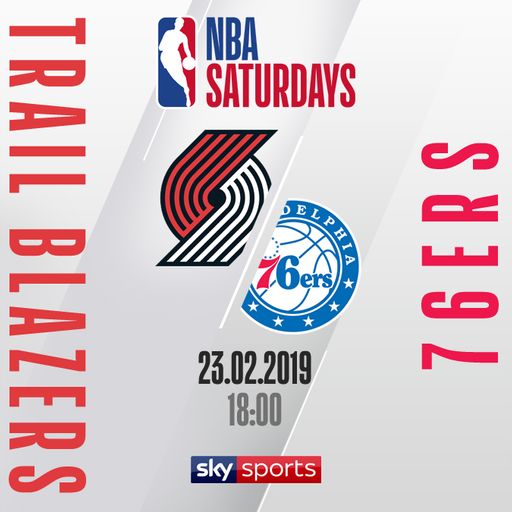 Blazers @ 76ers free on Sky Sports
Watch Portland Trail Blazers take on Philadelphia 76ers via a free live stream on Saturday at 6pm
Toronto own a formidable home record, having won 24 of their 29 games at the Scotiabank Arena. They are one of two teams (the league-leading Milwaukee Bucks are the other) who rank top-10 in both scoring and points allowed, per NBA.com/stats.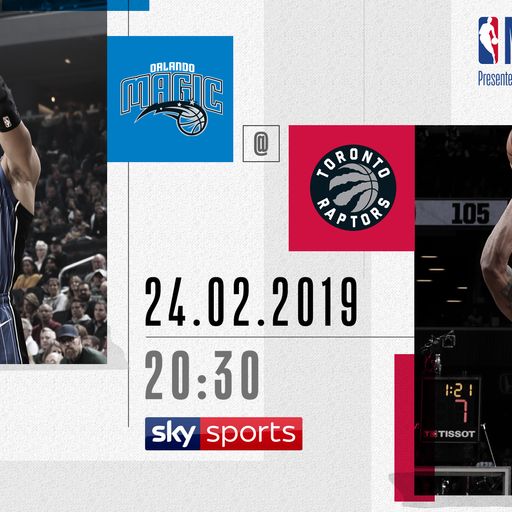 NBA Primetime on Sky Sports
The Magic visit the Raptors on NBA Primetime – watch live on Sky Sports Arena on Sunday at 8:15pm
In the first meeting between these teams, San Antonio prevailed at home, 125-107. That marked the Spurs' fifth win in their last six games against the Raptors.
Key Battle: Pau Gasol vs Marc Gasol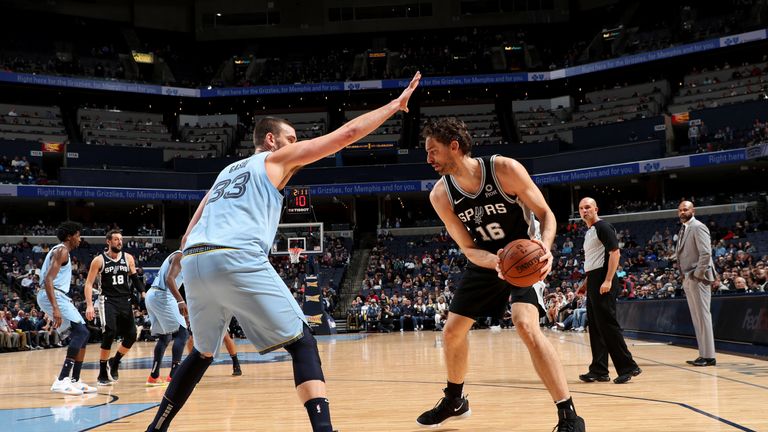 Image:
Marc Gasol, then with the Memphis Grizzlies, defends his brother Pau
For 38-year-old Pau, this may be the final time he gets to face his younger brother Marc, 34, on an NBA court.
The elder Gasol, a former NBA champion with the Los Angeles Lakers, is a role player for the Spurs and his minutes are way down. But his veteran savvy will be vital for San Antonio, especially come playoff time.
Marc, who was traded to Toronto from Memphis on deadline day, is yet to taste defeat in his three games in a Raptors jersey. He has come off the bench to date but a move into the starting line-up cannot be far away. Whatever his role, he will impact the game at both ends of the court, thanks to his intelligent defense and elite passing game.
Last time out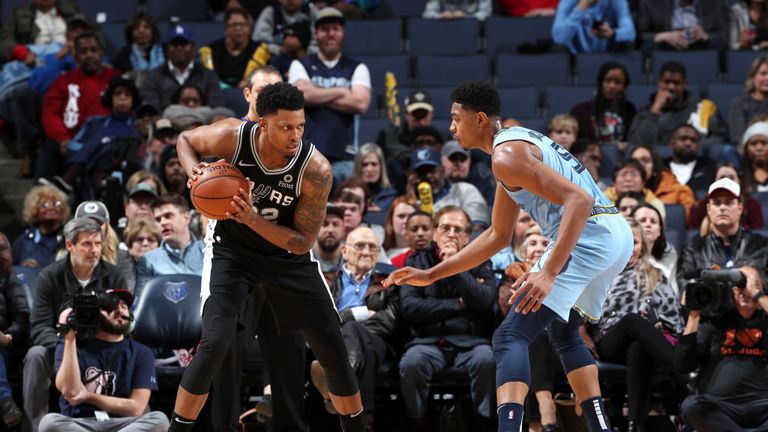 1:59
Highlights of the San Antonio Spurs' 108-107 win over the Memphis Grizzlies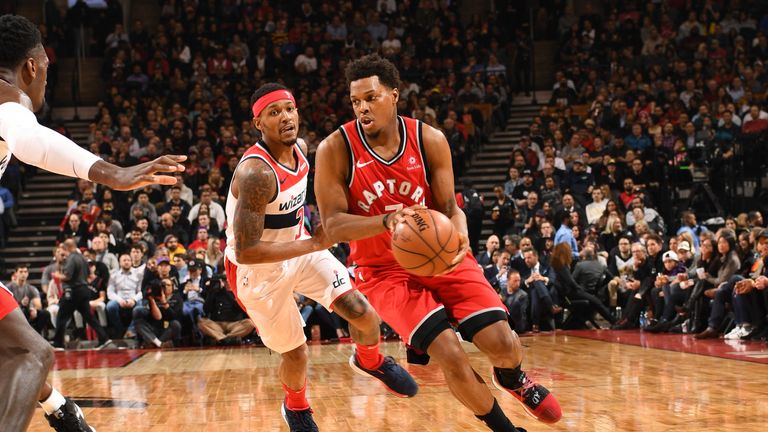 1:56
Highlights from the Toronto Raptors' 129-120 win over the Washington Wizards
Numbers game
925 – That's the number of two-point field goal attempts DeMar DeRozan has made this season. No player in the NBA has shot more. The mid-range games of DeRozan and LaMarcus Aldridge are a signature of the Spurs' starting five.
Friday night's games
San Antonio Spurs @ Toronto Raptors, 12am, live on Sky Sports Arena
Chicago Bulls @ Orlando Magic, 12am
New Orleans Pelicans @ Indiana Pacers, 12am
Washington Wizards @ Charlotte Hornets, 12am
Minnesota Timberwolves @ New York Knicks, 12:30am
Detroit Pistons @ Atlanta Hawks, 12:30am
Los Angeles Clippers @ Memphis Grizzlies, 1am
Denver Nuggets @ Dallas Mavericks, 1:30am
Utah Jazz @ Oklahoma City Thunder, 2:30am
However, the Spurs can provide firepower from beyond the three-point line, particular through their bench. While they take relatively few three-pointers, the Spurs are characteristically super-efficient from long distance. They make a league-leading 40.9 per cent of their triples.
One to watch (Spurs): DeMar DeRozan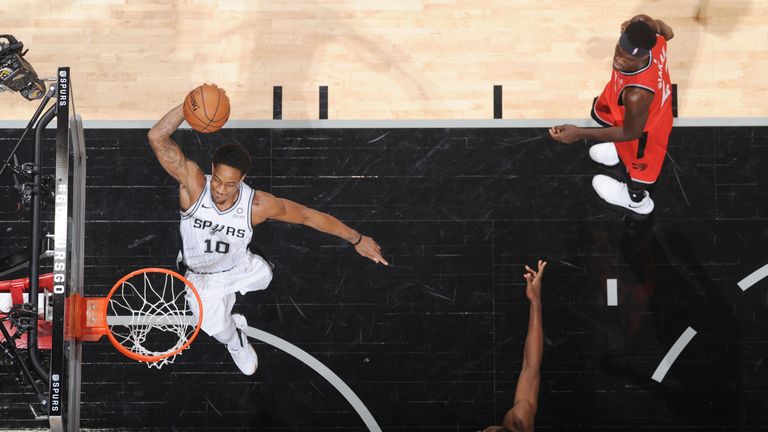 Image:
DeMar DeRozan gets up for the one-handed slam
DeRozan returns to Toronto for the first time since the Raptors traded him last summer. After nine seasons with the team, his departure was an emotional one. He compared the wounds left by the end of his Raptors career to a breakup, albeit one with a happy ending. "She moved on and I moved on," he joked at Spurs practice on Thursday. "Now we're both happy."
He is hoping for a warm welcome when he is introduced. "When [players] get that long standing ovation, I always thought that was the coolest thing in the world," he said on Thursday. "I've never received one."
DeRozan starred when the Spurs thrashed the Raptors in January, recording 21 points, 14 rebounds and 11 assists for his first career triple-double. Will he double the dose in Toronto?
One to watch (Raptors): Kawhi Leonard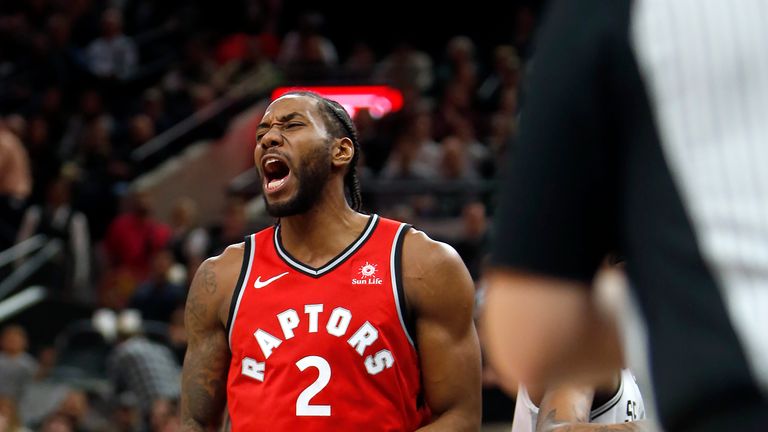 Image:
Kawhi Leonard celebrates after scoring against the San Antonio Spurs
There wasn't much love on offer for Leonard when the Raptors visited the Spurs in January. He was subjected to chants of "Traitor! Traitor!" and "Quitter! Quitter!" from the capacity crowd that adored him during his seven seasons in San Antonio.
"It just felt like a road game, but more boos when I have the ball," Leonard said, reflecting on that experience after Raptors practice on Thursday. "Environments like that can only get us better, being able to have the fans up in their seats excited, wanting the team to lose, it just prepares us for the playoffs."
Leonard is averaging 27.0 points and 7.7 rebounds per game to force his way to the fringes on the regular season MVP discussion. What will he have in store for his former team?
Want to watch the NBA but don't have Sky Sports? Get the Sky Sports Action and Arena pack, click here.