Anthony Davis will be part of the New Orleans Pelicans line-up in Indiana on Friday, head coach Alvin Gentry has confirmed.
Davis suffered a shoulder contusion in their final game before the All-Star break and was only able to play five minutes on court during the All-Star Game on Sunday night before leaving as a precaution.
Live NBA: Houston @ LA Lakers
Friday 22nd February 3:30am
But Gentry confirmed on Thursday that Davis, as well as point guard Elfrid Payton, would be available for their first post-break game at Bankers Life Fieldhouse.
Davis, who requested a trade last month, is averaging 28.1 points, 12.9 rebounds, 4.2 assists and 2.5 blocked shots per game this season.
His availability had been in question before the break because of rumours swirling around before the February 7 trade deadline – Davis was widely linked with a move to the Los Angeles Lakers but a deal was not completed.
The NBA has denied reports that the league threatened to fine the Pelicans $100,000 per game if the team chooses to sit a healthy Davis, who is still expected to move on from the Pelicans at the end of the season.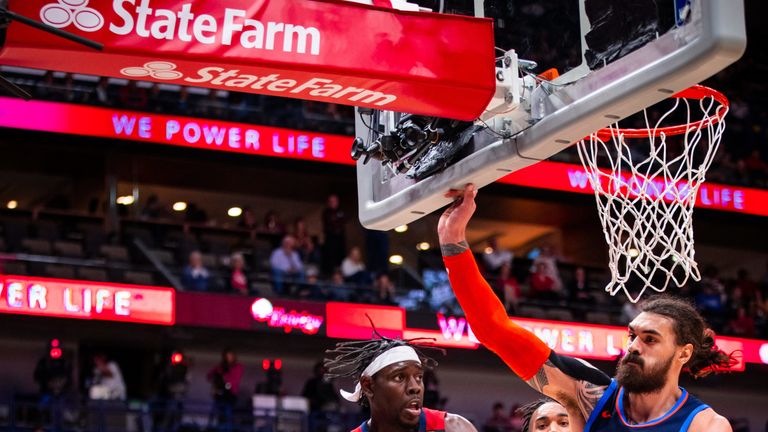 2:31
Highlights of the Oklahoma City Thunder's visit to the New Orleans Pelicans in week 18 of the NBA
New Orleans have struggled to a 26-33 record so far this season and were reportedly considering limiting Davis' games as they look to avoid him suffering injury and therefore decreasing his trade value.
The NBA ruled that leaving Davis out of their team when healthy would go against competitive balance and could affect the integrity of the league.