Philadelphia 76ers center Joel Embiid will miss at least a week after the All-Star break because of soreness in his left knee.
Sixers vice president of athlete care Daniel Medina confirmed on Wednesday that Embiid will be re-evaluated in a week, after an MRI on his ailing knee showed no structural damage.
Live NBA: Portland @ Philadelphia
Saturday 23rd February 6:00pm
That timescale would mean Embiid missing at least three games with the rest of the 76ers returning from a week off on Thursday when they host the Miami Heat.
Embiid would also miss a home date with the Portland Trail Blazers on Saturday and a road game against the New Orleans Pelicans next Monday.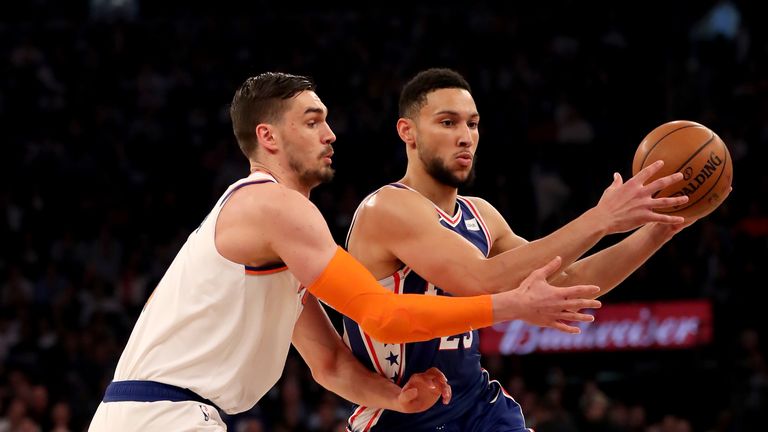 1:42
Highlights from the NBA as Philadelphia 76ers take on New York Knicks at Madison Square Garden
Philadelphia did not reveal when the injury had occurred, with Embiid having played 23 minutes in Sunday's All-Star Game, during which he scored 10 points and pulled down 12 rebounds.
Embiid is averaging a career-best 27.3 points per game this season to sit sixth in the NBA in scoring, while he is second in rebounds per game (13.5) behind only Andre Drummond of the Detroit Pistons.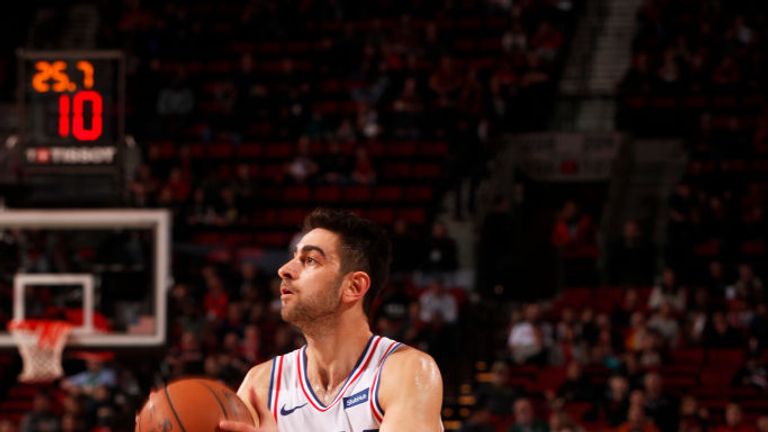 Image:
Furkan Korkmaz is out indefinitely with a torn meniscus
The 76ers have also lost another player to injury, with swingman Furkan Korkmaz possibly needing surgery to correct a tear in his meniscus – he is out indefinitely.
Korkmaz has scored 5.8 points per game and grabbed 2.3 rebounds in his second season in the NBA after being a first-round pick in 2016.