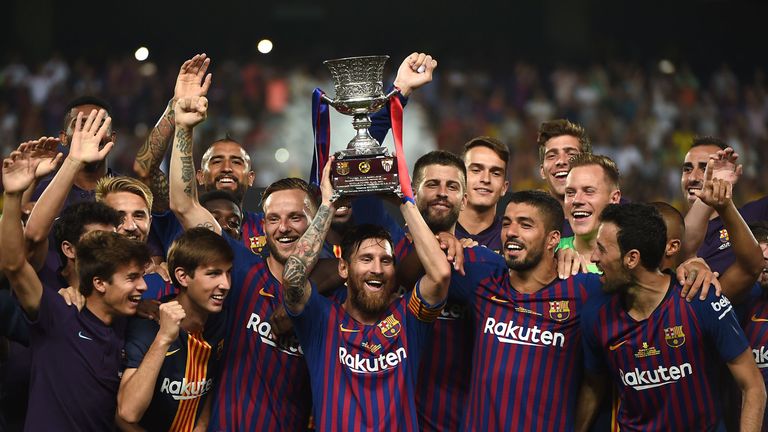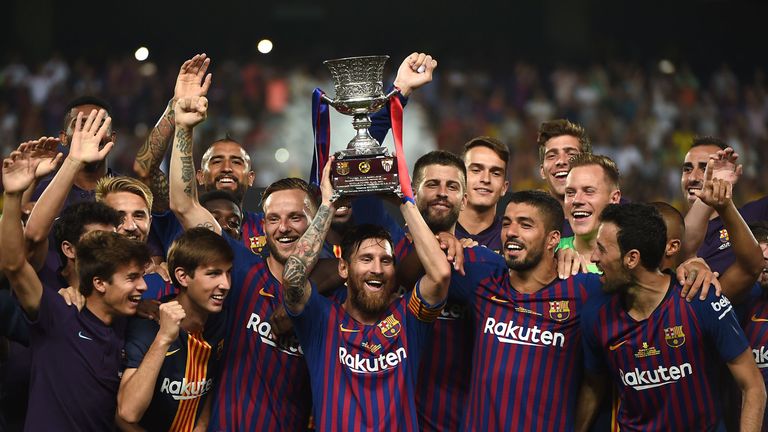 Barcelona won the Spanish Super Cup this season
The Spanish Super Cup will be expanded to four teams, with two semi-finals and a final all to be played outside the country, the Spanish FA has announced.
The revamped tournament is set to start this August, with the winners and runners-up of both La Liga and the Copa del Rey qualifying under the new format proposed by Spanish Football Federation (RFEF) president Luis Rubiales.
In the event that a team qualifies through both the league and the Copa del Rey, the vacant place would be taken by the team with the best historical record in the cup competition that had not already qualified for the Super Cup.