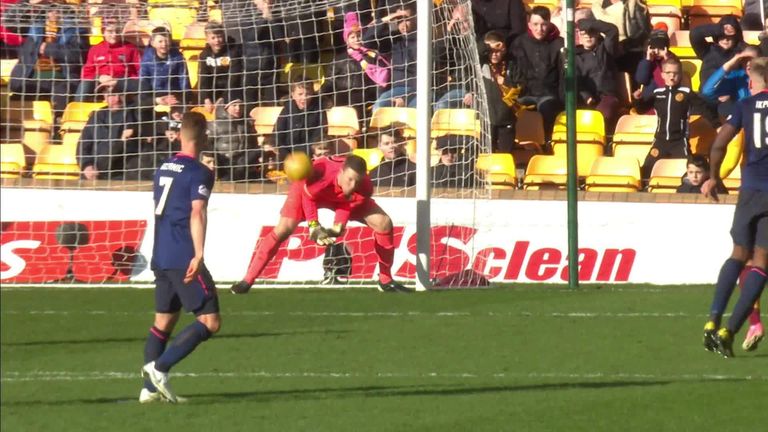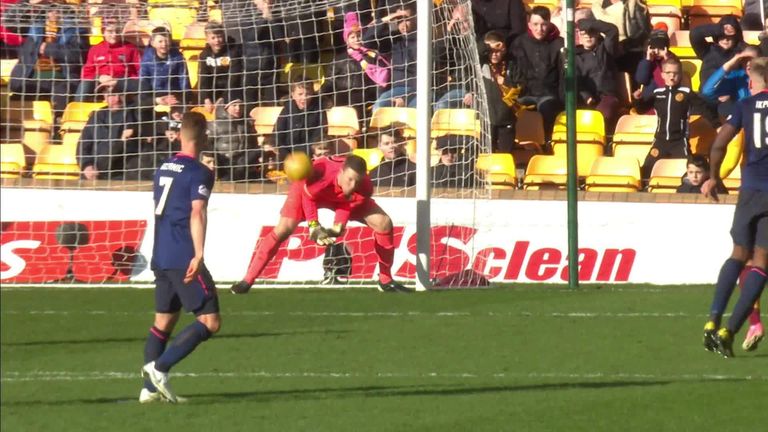 0:54
Hearts' goalkeeper Colin Doyle fumbled David Turnbull's free-kick into his own goal as they lost 2-1 to Motherwell
Hearts' goalkeeper Colin Doyle fumbled David Turnbull's free-kick into his own goal as they lost 2-1 to Motherwell
Hearts goalkeeper Colin Doyle handed Motherwell their sixth successive league victory with a howler in injury-time.
With the scores at 1-1 at Fir Park on Sunday, David Turnbull's 25-yard free-kick was on target, but looked like it would be an easy save for Doyle to make.
However, the 33-year-old allowed the ball to slip through his grasp and into the net as Motherwell registered yet another win.