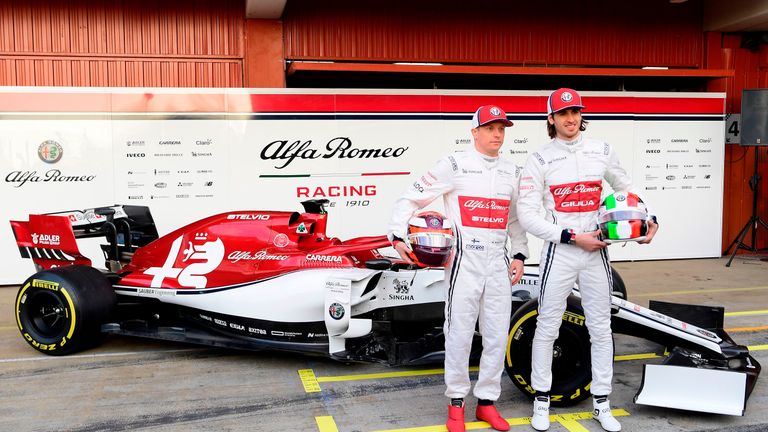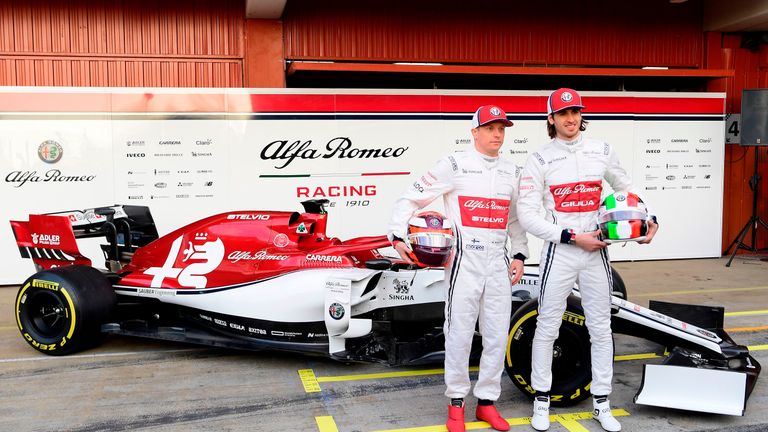 Alfa Romeo have officially unveiled their new car, the C38.
The Swiss team, formerly Sauber, are aiming to take the next step in their midfield revival in 2019 and revealed their challenger in Barcelona before the first morning of winter testing.
Alfa Romeo had previously offered a first glimpse of their new car with a heart-themed camouflage livery on Valentine's Day, but their C38 reverts back to a similar colour scheme to last season.