Nikola Jokic is relishing playing in the All-Star game for the first time and reveals the team-mates he is most looking forward to playing alongside in Charlotte.
Live NBA All-Star Game
Monday 18th February 1:00am
The 7ft Serbian center has been rewarded for a stellar season in which he has led the Denver Nuggets to a 39-18 record at the All-Star break, good enough for second in the Western Conference.
Follow Sky Sports NBA on Twitter
See the NBA's best plays and stay up to date with the latest news
Jokic's individual play has earned him plaudits too. Season averages of 20.4 points, 10.6 rebounds and 7.7 assists per game have him on the fringes of the MVP conversation behind James Harden, Giannis Antetokounmpo and Paul George.
Jokic, now in his fourth NBA season, has been knocking on the door for All-Star selection for some time. Now in the midst of a career-best season on a contending team, he has finally broken through but understands why the call didn't come earlier.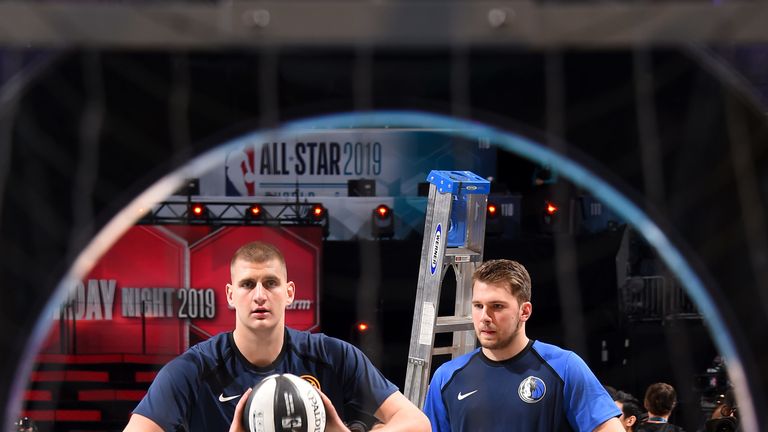 Image:
Nikola Jokic and Luka Doncic warm-up for the Skills Challenge
"It's my first All-Star appearance, hopefully not the last! The last year things have been getting better and better," he said. "We've had a better season. So I'm not mad [about it]. I think I've had a really good season. They needed to pick me."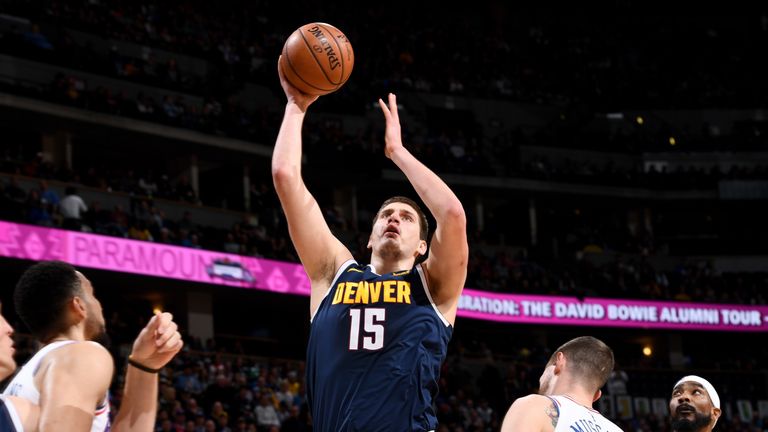 1:55
Nikola Jokic recorded a triple-double to lead the Denver Nuggets to victory over the Sacramento Kings
Jokic lines up on Team Giannis and is thankful to be alongside the 'Greek Freak' rather than having to defend him. The Nuggets big man named Antetokoumpo has his leader in the MVP race ahead of Paul George and James Harden.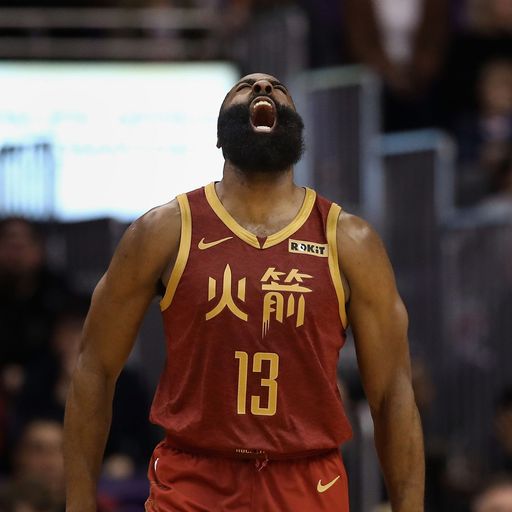 Get NBA news on your phone
Want the latest NBA news, features and highlights on your phone? Find out more
"The guy can do everything on the floor," Jokic said. "He only needs three dribbles to get across the court. He's extremely athletic, fast and can really jump high. He's strong. He has played [every position from] one to five sometimes.
11:32
Check out the best plays made this season by members of Giannis Antetokounmpo's All-Star squad
"Teams have found it very hard to find a match-up for him and he has a very nice unit around him. A lot of shooters, a lot of guys who can play."
Jokic's first experience of the All-Star Game offers him the chance to play alongside other NBA superstars with whom he has long hoped to share a court.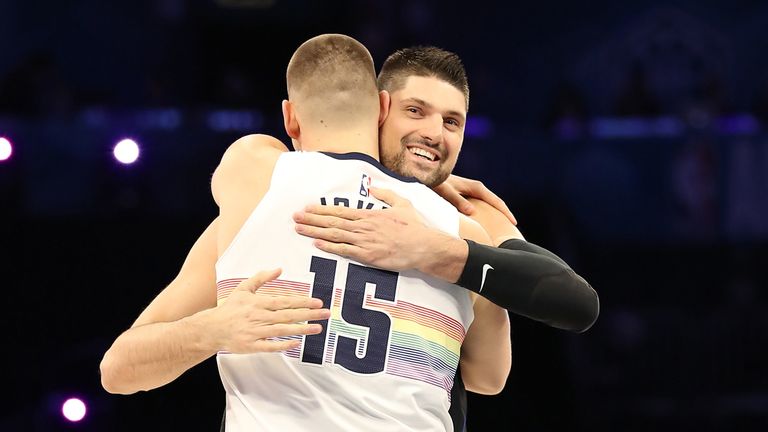 Image:
Nikola Jokic embraces Nikola Vucevic during the All-Star Skills Challenge
First up is the Orlando Magic's Montenegrin center Nikola Vucevic, who Jokic defeated in the opening round of the Skills Challenge on All-Star Saturday Night.
"He speaks my language," said Jokic.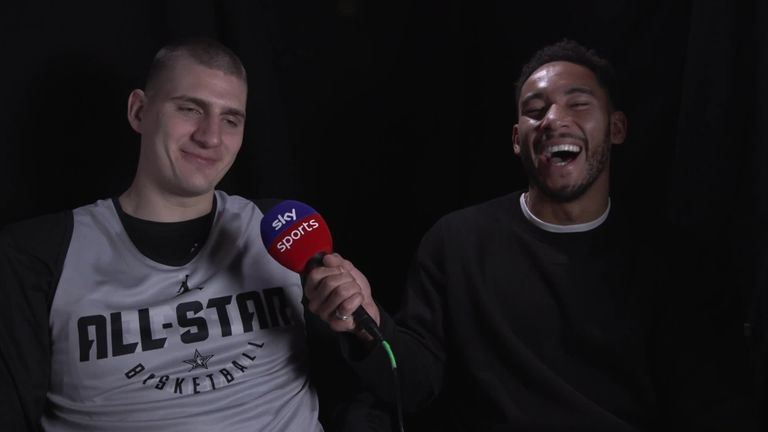 2:16
Nikola Jokic explains the differences between NBA basketball and the European game
The Nuggets center is looking forward to using his elite passing skills to share the ball with two of Team Giannis' most-potent scoring threats.
"Steph Curry is on my team," said Jokic. "I like that! That helps a lot – he can score. And Paul George is on my team too!"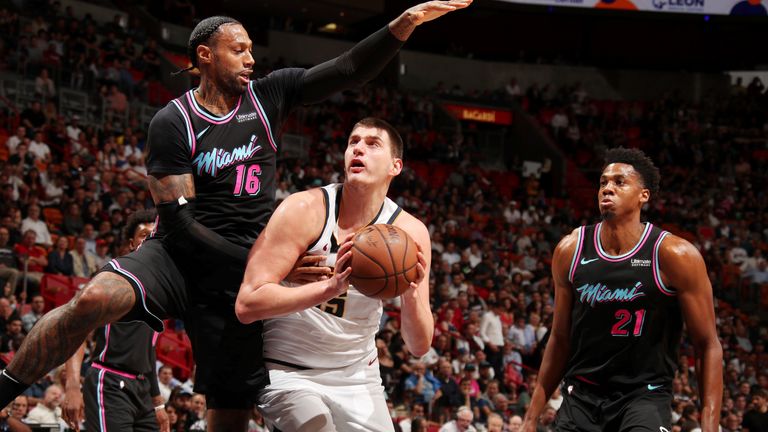 0:14
Nikola Jokic scores an incredible clutch game-winner for the Denver Nuggets in their win over the Miami Heat
As for the game itself, the affable Jokic has a couple of modest aims.
"Hopefully I will not get a technical foul and I hope we get a win," he said. "That's what I'm looking for."
Want to watch the NBA but don't have Sky Sports? Get the Sky Sports Action and Arena pack, click here.