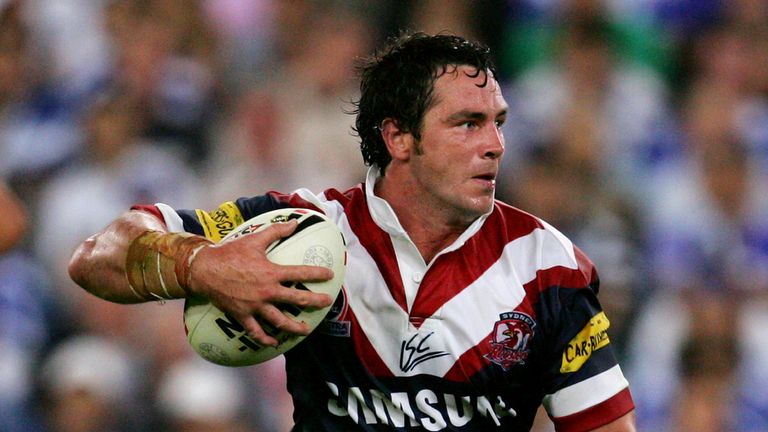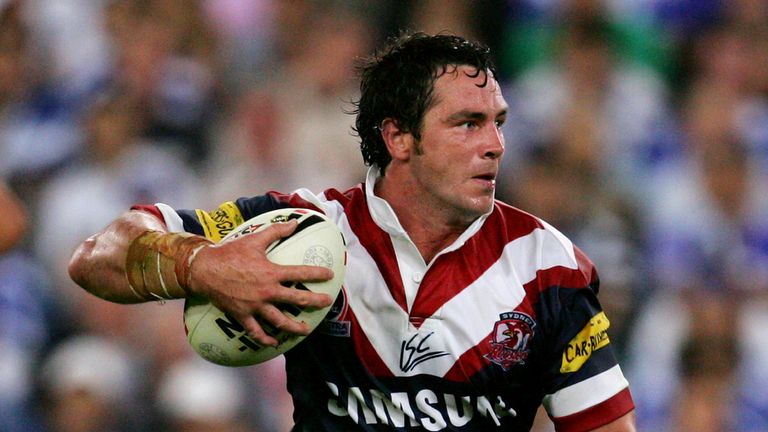 Adrian Morley spent six years with the Sydney Roosters in NRL, and 15 years in Super League
The World Club Challenge is back on our Sky Sports screens for another year this weekend, as Wigan Warriors host Sydney Roosters. Who better to chat to about the game than Adrian Morley?
Having spent six years of his career with the Roosters in NRL between 2001 and 2006, and a further 15 years playing in Super League with the likes of Leeds, Warrington and Salford, Morley is well placed to comment on the showpiece.
He was the first British player to win both NRL and Super League championships. Few players in the history of the domestic competitions has thrived to the same extent as Morley. A phenomenal player with exceptional quality, he enjoyed superb success.