Tobias Harris looks to be settling nicely in his new surroundings.
As well he might, given the talent he is now surrounded by in Philadelphia, who won their second straight game with a 143-120 drubbing of the LA Lakers on Sunday.
Harris, who headlined the blockbuster trade between the 76ers and the Clippers last week, scored 22 points in the win – punctuated by a huge dunk that tops our plays of the night.
Click on the video above to see Harris' big play, but with four other games around the league on Sunday, there was plenty of other action to admire.
Live NBA: Milwaukee @ Indiana
Thursday 14th February 12:00am
Luka Doncic features twice in our top ten plays of the night after he led the Dallas Mavericks' superb fightback against the Portland Trail Blazers, while Dwyane Wade showed he still has the goods with a block and finish during the Heat's dramatic loss to Golden State.
There's a Kevin Durant late-game three, a Joel Embiid dunk and an astonishing fadeaway triple from the corner by JJ Reddick, who stops on a dime to take Ben Simmons' slick assist.
Click on the video below to see our top ten plays of the night.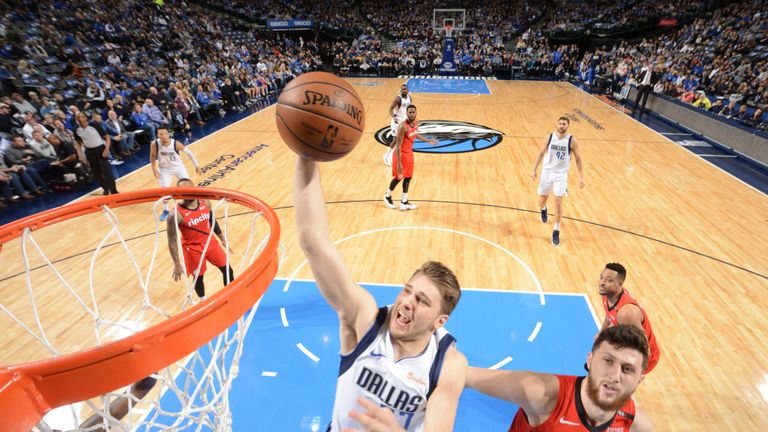 2:15
Check out the top plays from Sunday's action in the NBA