All-Star forward Kevin Love returned from injury for the Cleveland Cavaliers and played six minutes in Friday night's game against the Washington Wizards.
With the team wanting him to work his way back slowly, Love started the game and played six minutes, producing four points on 1-for-5 shooting and adding one rebound and one assist.
The Cavaliers fell to a 119-106 defeat, their 44th loss of the season.
It was Love's first action since October 24, when he was shut down due to pain in his left foot that led to surgery in early November. He initially injured the toe during the preseason.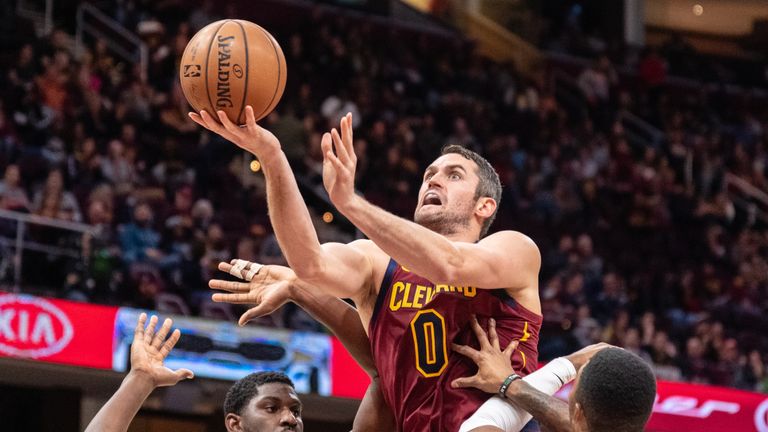 Image:
Love has averaged 19 points per game this season
"It was fun to be out there," Love said postgame, according to the Cleveland Plain Dealer. "This is my 11th year and I've seen a lot, done a lot, but coming back off that was a weird feeling.
"Felt good to be back out there. I have enough suits to get me through three months, but I'm tired of wearing a suit every game and just sitting out there so I was happy to wear some different street clothes in here and throw the jersey on, and I know it was only six-and-a-half, but it felt good."
The 30-year-old had not played since October 24 after having toe surgery which was only expected to keep him out for "weeks", but that has turned into months.
After Friday, the Cavs will play on Saturday at the Indiana Pacers and have games at home against the New York Knicks and the Brooklyn Nets before the All-Star break.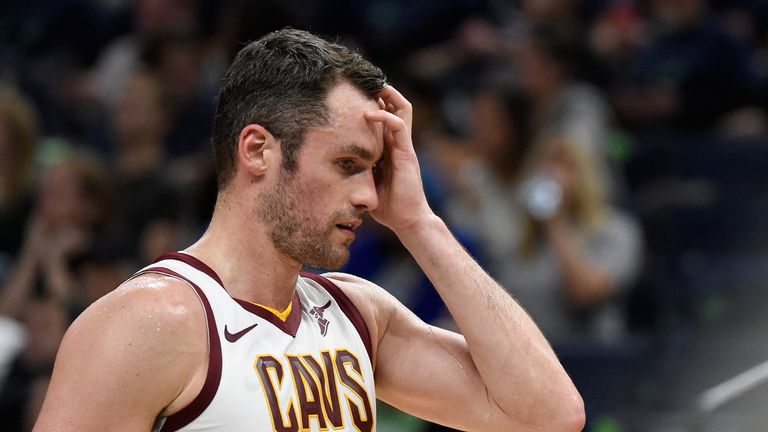 Image:
Love had toe surgery prior to his return
There is no reason for the Cavaliers to risk the long-term health of Love, who signed a four-year, £92.8m contract extension after LeBron James departed last summer for the LA Lakers.
The Cavs are 11-44 this season and have the league's third-worst record.
​​​​​​Want to watch the NBA but don't have Sky Sports? Get the Sky Sports Action and Arena pack, click here.