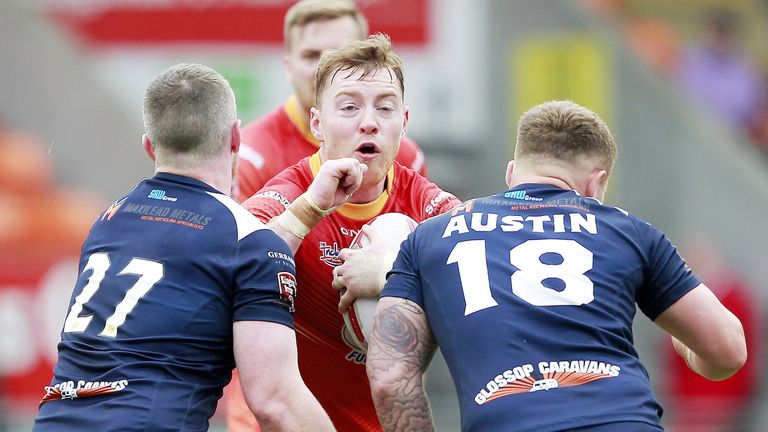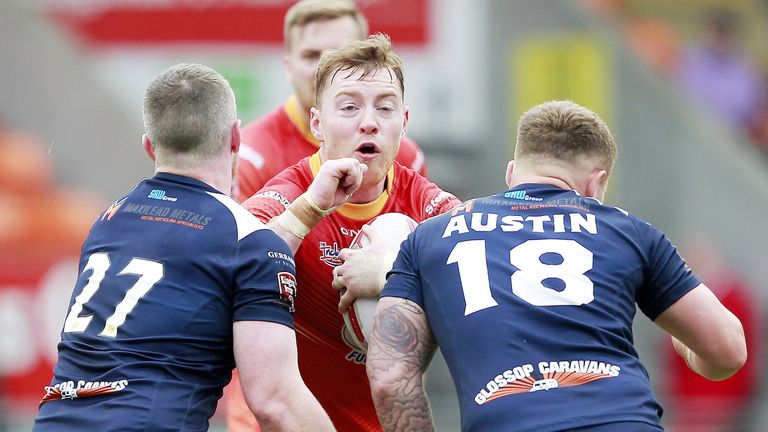 Will Hope (C) seen being tackled when playing for Sheffield in 2017
Ireland international Will Hope says he was forced to wait in agony in vain for three hours for an ambulance to take him to hospital with serious leg injuries.
The 25-year-old loose forward was badly injured in the first tackle of Swinton's opening Betfred Championship game against Sheffield at the Olympic Legacy Park on Sunday.
Hope revealed on his Twitter account that he suffered a broken leg, a dislocated ankle and torn ligaments and that team-mates had to carry him onto the team coach which took him from Sheffield to Salford Royal Hospital after the ambulance failed to arrive.