Denver Nuggets center Nikola Jokic has been named the Western Conference Player of the Week while Miwaukee Bucks star Giannis Antetokounmpo claimed the Eastern Conference award for games played between January 28 and February 3.
It is the third time Jokic, 23, has won the award this season. He led Denver to a 4-0 week with averages of 22.0 points, 11.8 rebounds, 8.0 assists and 2.0 steals while shooting 55 per cent from the field.
The Serbian native was also named as a Western Conference reserve for the 2019 All-Star Game for the first time in his career last week and he has helped Denver to a 37-16 record, their best start through 53 games in franchise history.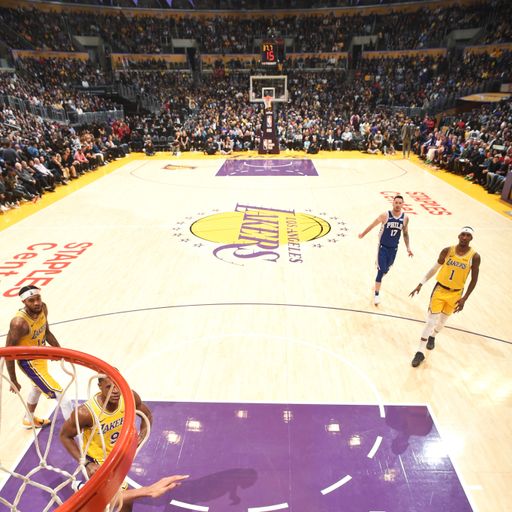 Get NBA news on your phone
Want the latest NBA news, features and highlights on your phone? Find out more
Jokic started the week by helping the Nuggets earn their largest comeback victory in franchise history after trailing by 25 in the third quarter at Memphis on January 28. He then registered 20 points, 13 rebounds, 10 assists and three steals in 37 minutes for his eighth triple-double of the season at New Orleans on January 30.
Jokic and the Nuggets returned to Denver on February 1 and the center narrowly missed another triple-double with 31 points, 13 rebounds and nine assists in 31 minutes in a win over Houston to improve their home record to an NBA best 23-4.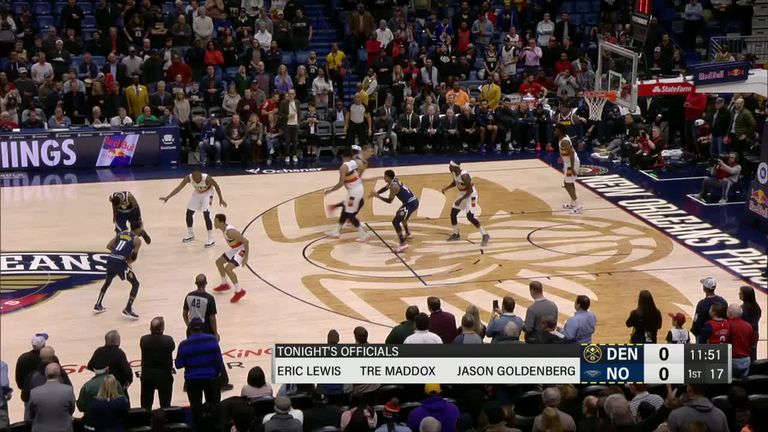 1:13
Nikola Jokic recorded his eighth triple-double of the season to lead the Denver Nuggets to victory over the New Orleans Pelicans
Jokic capped off the week the with his ninth triple-double of the season the following night as the Nuggets captured a 107-106 road win at Minnesota which helped earn head coach Michael Malone and his staff the honour of coaching Team Lebron at All-Star 2019.
Jokic is the first Nuggets player since Carmelo Anthony (2006-07) to win the award three times in a season.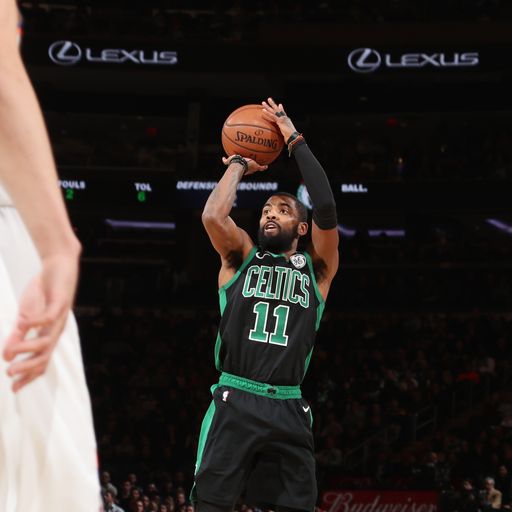 Follow Sky Sports NBA on Twitter
See the NBA's best plays and stay up to date with the latest news
Giannis Antetokounmpo claimed the Eastern Conference Player of the Week for the second week in a row and the sixth time this season. He has now won Player of the Week nine times in his career.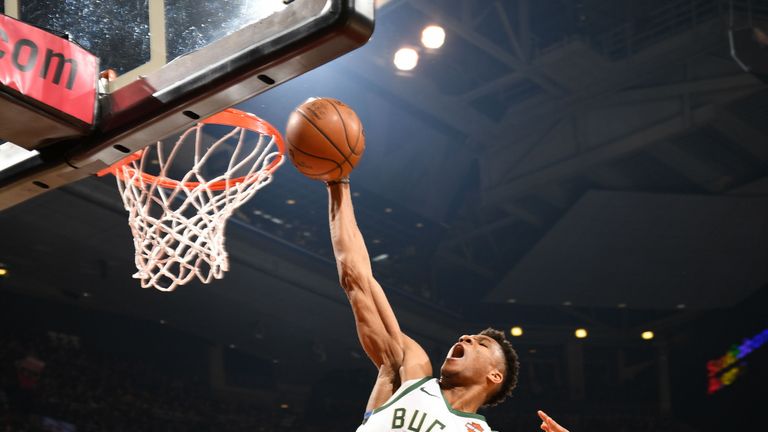 Image:
Giannis Antetokounmpo has been named Eastern Conference Player of the Week
With Antetokounmpo leading the way, Milwaukee went a perfect 3-0 last week, picking up wins at Detroit, at Toronto and at Washington to improve their NBA-best record to 38-13.
He averaged 25.7 points, 9.0 rebounds, 6.0 assists, 2.7 steals and 1.3 blocks per last week while shooting 51.0 per cent from the field. This included a 37-point, 10-rebound performance in Saturday's victory over Washington where Antetokounmpo set the franchise record for most free throws made without a miss as he went a perfect 17-for-17 from the charity stripe.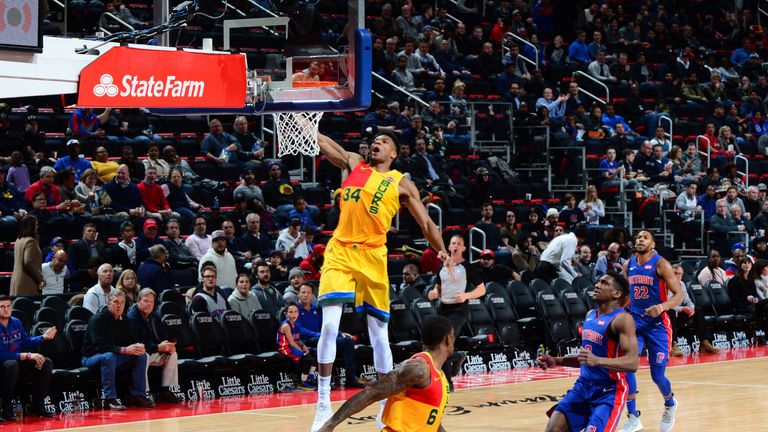 0:32
Eric Bledsoe set up Giannis Antetokounmpo for a fast-break dunk with a delicious behind-the-back assist
On the season, Antetokounmpo is averaging 26.6 points, 12.5 rebounds, 5.8 assists, 1.5 blocks and 1.4 steals per game while shooting 57.1 per cent from the field. In addition to being named Eastern Conference Player of the Month for October/November and December earlier this season, Antetokounmpo was voted a starter and captain for the 2019 NBA All-Star Game after receiving the most votes among Eastern Conference Players.
Want to watch the NBA but don't have Sky Sports? Get the Sky Sports Action and Arena pack, click here.