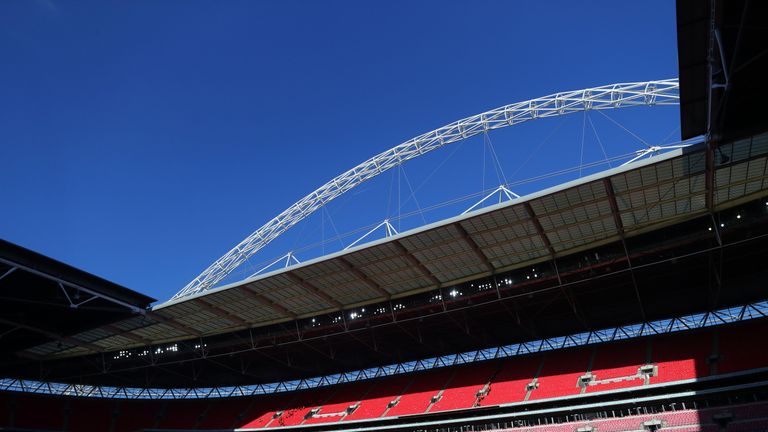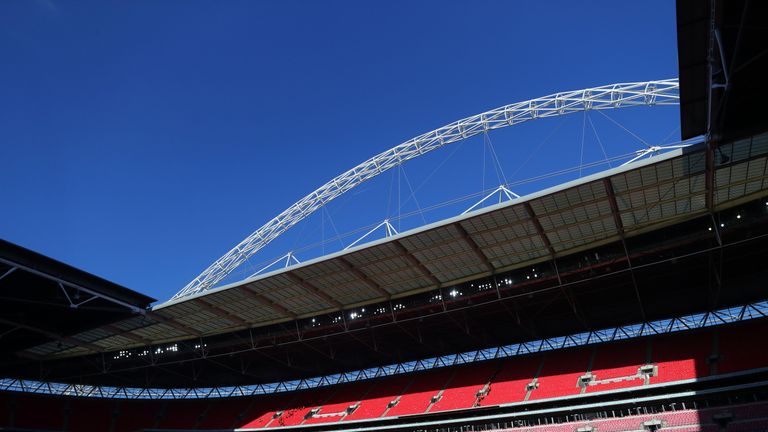 Wembley Stadium is said to be in the running to host the 2021 final along with Old Trafford
The wait is almost over for the towns and cities throughout England hoping to host matches in the 2021 World Cup.
A total of 40 applicants met last July's deadline to submit bids and the winners will be announced in Manchester from 9am on Tuesday.
Organisers will unveil up to 14 venues for the 31 matches in the men's tournament and other venues for the women's and wheelchair events which will be run alongside for the first time, resulting in a total of 32 teams competing across 64 games in two months from October 27, 2021.