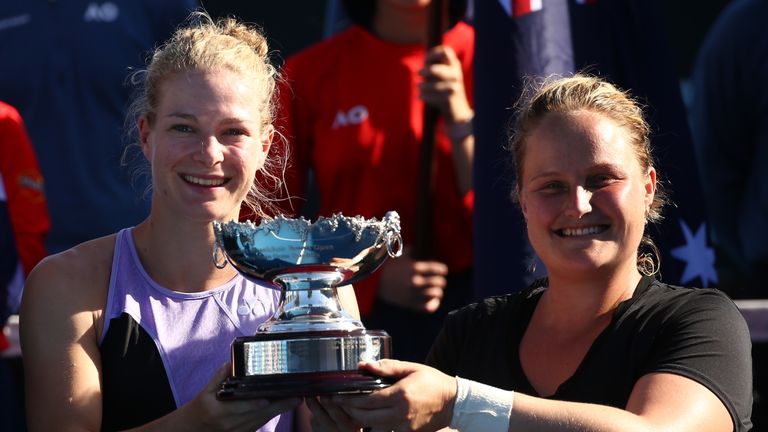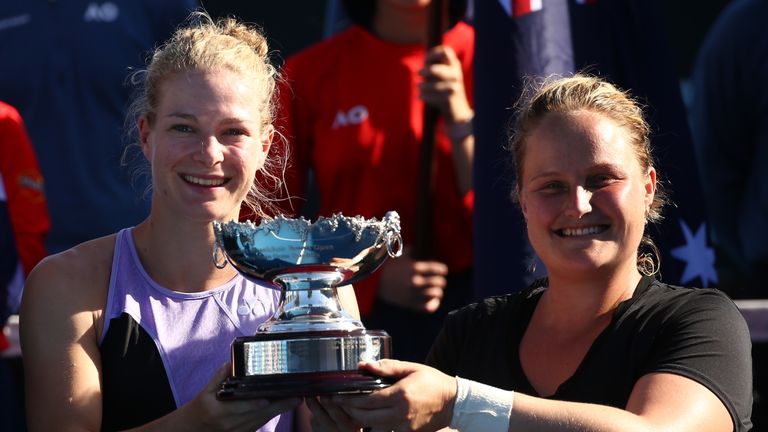 Diede de Groot and Aniek van Koot formed part of a clean sweep for the Netherlands in the women's division
The curtain has come down on the first Slam of the year but the season has only just begun.
In the wheelchair draw both Diede de Groot and Dylan Alcott did the double, claiming singles and doubles titles in the women's and quads divisions respectively.
Gustavo Fernandez reclaimed the men's open division singles title which he last won in 2017.