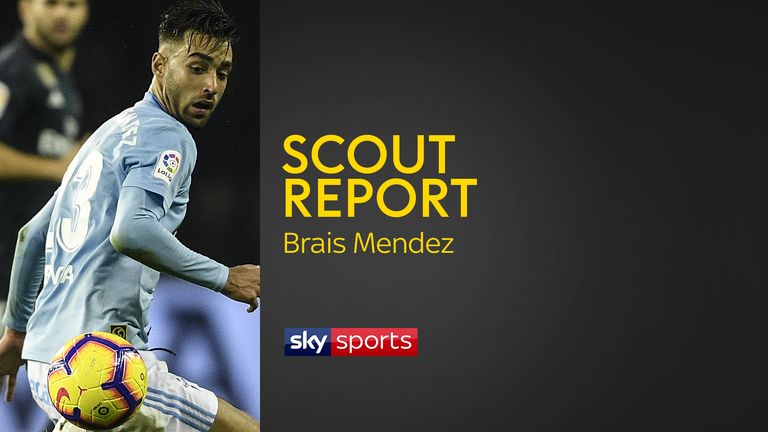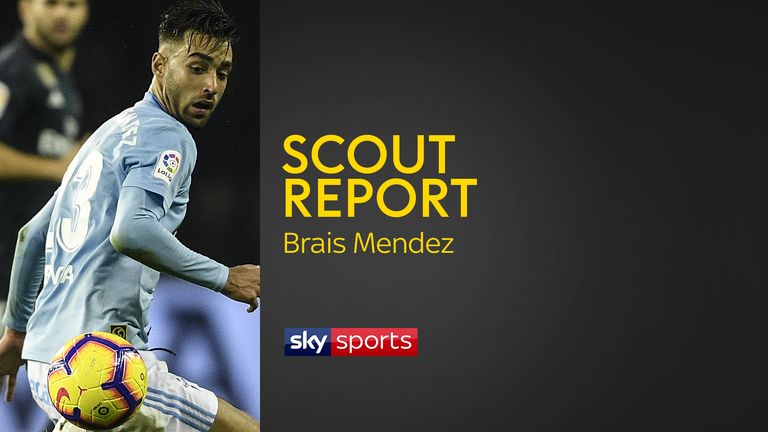 In the second edition of the Sky Sports scout report, utilising Wyscout data to pick out emerging talent, we look at one of the best emerging wingers in Spain's La Liga – Brais Mendez.
Wyscout is a digital scouting platform used by most major clubs worldwide and its ranking system – which takes into account all player stats – puts Mendez in the Liga team of the season so far, lining up alongside the likes of Lionel Messi and Sergio Ramos.
Why? Well, aside from him coming on to score the winner for Spain in his full international debut against Bosnia-Herzegovina, statistically Mendez is the fourth-best performing winger (both sides) in La Liga so far this season. This, for the most part, is because of his effectiveness in the attacking third, with high accurate crossing and passing accuracy.