Dwight Howard's absence has not been felt by the Washington Wizards as much as it might have been.
That is partly because Thomas Bryant, a second-year center, has gone from being an afterthought in Washington to filling Howard's huge shoes.
Some sage advice from the injured Howard could see the pair play together later this season…
Live NBA: New York @ Washington
Thursday 17th January 7:45pm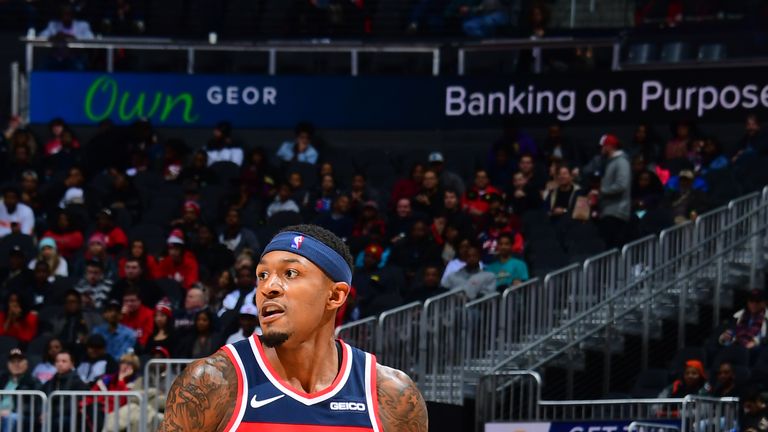 1:17
The Wizards play the Knicks in London on Thursday
How have you dealt with replacing injured legend Dwight Howard?
Bryant: Ever since Dwight got into the rotation and they called my name, I feel like I have fulfilled that role.
I didn't know I was the guy they would turn to. But it was my time to make a difference and that's what I had to do.
It feels good. I have been working, and I am still working to this day.
Has it been difficult?
Bryant: No, not really because I put in the work every day so it wasn't intimidating.
I know Dwight is a great NBA center and a living legend but it wasn't intimidating, as long as you put the work in.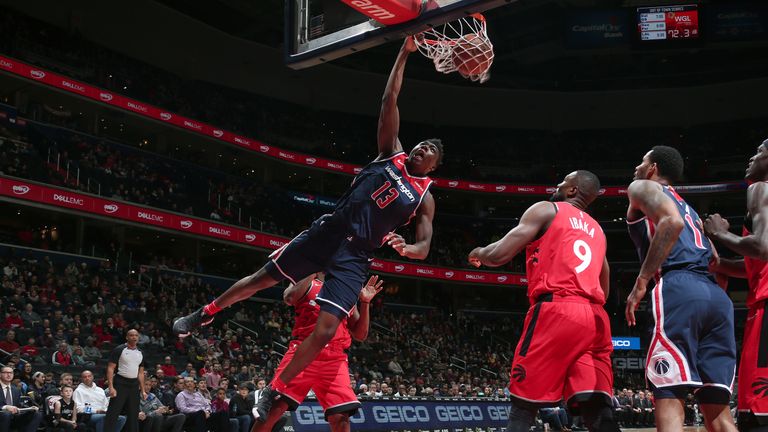 Just @nolimittb31 doing his thing…@WashWizards practice underway in London. #NBA pic.twitter.com/vfOgkpOSiy
— Sky Sports NBA (@SkySportsNBA) January 16, 2019
Describe your relationship with Dwight off the court?
Bryant: It is great to have someone you can speak to about the game of basketball. He has helped me with points on the defensive and offensive end. He has helped me grow as a player. He is very open to helping the younger players, especially me because I'm a big man.
Have you made any changes to your preparation since playing alongside Dwight?
Bryant: Nutrition and body preparation. It's a long, gruelling season and big men have to make sure their bodies are up to date to battle other big men. Taking on this advice now will help me in the long run.
Can you envisage interchanging with Dwight in the same position?
Bryant: I can see that, for sure. I've got love for my man, and I'm just holding it down until he gets back.
Have you sensed a change in the team's togetherness?
Bryant: Everybody has locked in. It takes time, getting adjusted to a new team. Bringing in new guys that we thought would help, and they have helped – but that's not to discredit the guys that aren't here with us anymore, because they helped a lot.
It just takes time for everything to keep clicking. I feel like we're now in a really good place.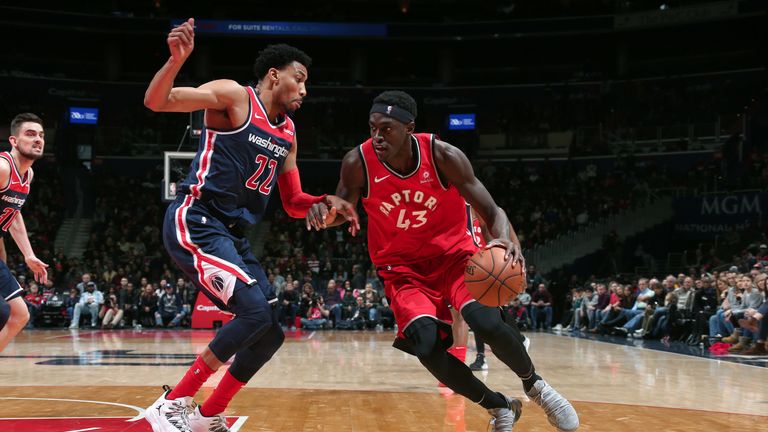 2:44
Highlights of the Toronto Raptors' visit to the Washington Wizards in week 13 of the NBA.
Tomas Satoransky has replaced the injured John Wall – how impressed are you with him?
Bryant: I see him as a great guy. He took that role forward, and just ran with it. I'm really proud of him because he didn't back down from anything.
How big an impact has Trevor Ariza made?
Bryant: Very big. We need a guy like him. I lot of things he does shows up on the stats sheet, but a lot of things he does doesn't show up on the stats sheet!
We need him out there. He's a great vet off the court. I love him!
Best advice from him?
Bryant: I can't say that, man!
Bradley Beal has shone in the spotlight this season…
Bryant: Amazing, all-star performances each and every night. I try to give him some help as much as I can. He has been playing unbelievable basketball.
Can the Wizards get their season back on track?
Bryant: Oh yeah, we can still make the play-offs. I've still got faith in us.
Want to watch the NFL or NBA on the Sky Sports USA channel but don't have Sky Sports? Get the Sky Sports Action and Arena pack, click here.