Kyrie Irving made a go-ahead jumper and added a three-pointer during an 11-0 run late in the fourth quarter as the Boston Celtics defeated the visiting Toronto Raptors 117-108 on Wednesday night.
Game leaders
Toronto Raptors
Points: Kawhi Leonard – 33
Assists: Pascal Siakam – 7
Rebounds: Serge Ibaka – 10
Boston Celtics
Points: Kyrie Irving – 27
Assists: Kyrie Irving – 18
Rebounds: Jayson Tatum – 10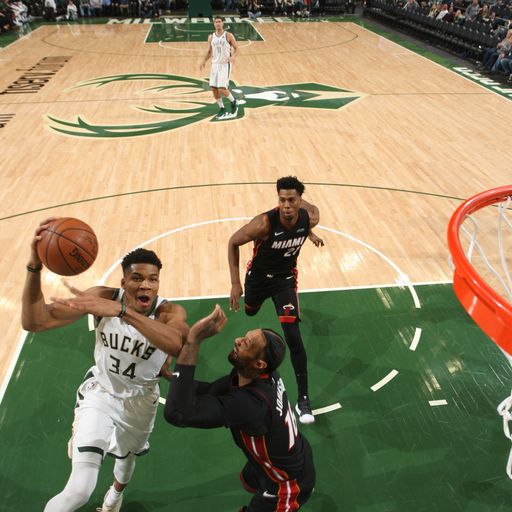 NBA Conference standings
Who's leading the East? Who's leading the West?
Irving finished with 27 points and a career-best 18 assists as the Celtics ended a three-game losing streak and snapped Toronto's five-game winning streak.
Al Horford contributed some big points down the stretch in a 24-point game for the Celtics. Gordon Hayward added 18 off the bench, and Jayson Tatum had 16 points and 10 rebounds.
Image:
Kyrie Irving led the Celtics to victory with 27 points and a career-high 18 assists
Kawhi Leonard scored 33 points to lead Toronto, who led by four in the middle of the fourth quarter and was tied 106-106 with two-and-a-half minutes to go.
Serge Ibaka added 22 points and 10 rebounds for the Raptors. Danny Green scored 15 points, Norman Powell and Greg Monroe scored 11 each, and Kyle Lowry had 10 points and seven assists.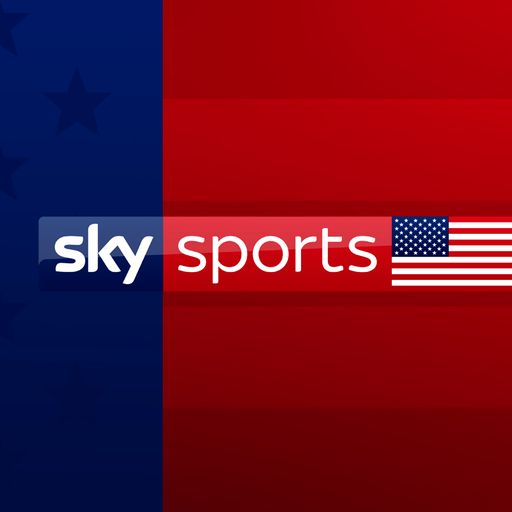 Get Sky Sports USA
Want to watch the NFL or NBA on the Sky Sports USA channel? Upgrade here
The Celtics, who led by as many 16 during the third quarter, took a four-point edge into the fourth quarter.
Monroe's tip in completed a 9-0 run to give Toronto a three-point lead, but Aron Baynes tied it at 92 on a three-pointer with 6:44 left.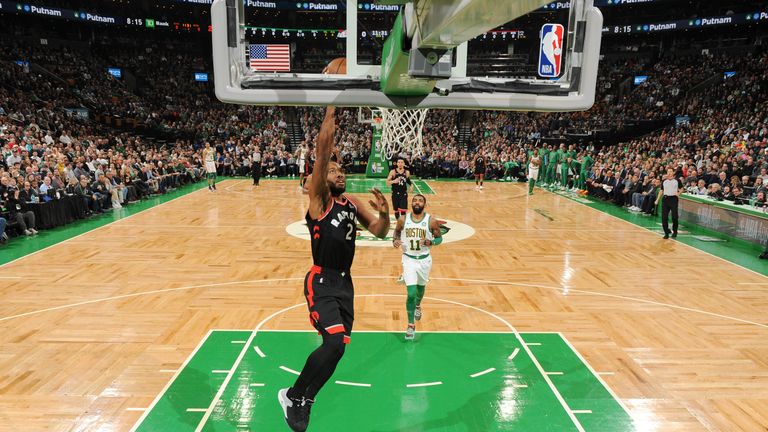 Image:
Kawhi Leonard's 33 points weren't enough to earn Toronto victory
Leonard's two free throws gave Toronto a four-point lead with 5:16 remaining, but Tatum's three-pointer put Boston up by two with three minutes to go before Green tied it with a jumper.
Irving's step-back jumper gave Boston the lead again with 2:15 left, and he added a 3-pointer to give Boston a five-point margin with 1:39 left. Horford's layup gave Boston a seven-point lead, and then his dunk made the lead nine with 45.7 seconds left.
Wednesday night's scores
Orlando Magic 115-120 Detroit Pistons
Toronto Raptors 108-117 Boston Celtics
Brooklyn Nets 145-142 Houston Rockets (OT)
Milwaukee Bucks 111-101 Memphis Grizzlies
San Antonio Spurs 105-101 Dallas Mavericks
Cleveland Cavaliers 112-129 Portland Trail Blazers
New Orleans Pelicans 140-147 Golden State Warriors
Utah Jazz 129-109 Los Angeles Clippers
Toronto had a stretch of 10 straight missed shots while shooting 28.6 percent in a season-low, 17-point second quarter. The Celtics were up 64-53 at halftime after Hayward's floating jumper at the buzzer.
Want to watch the NFL or NBA on the Sky Sports USA channel but don't have Sky Sports? Get the Sky Sports Action and Arena pack, click here.