James Harden poured in a season-high 57 points to lead the Houston Rockets to a 112-94 home win over the Memphis Grizzlies.
Harden connected on 17 of his 33 shots, including six of 15 from three-point range, and hit 17-of-18 free throws as he recorded his 17th consecutive 30-point game, the longest such streak since Wilt Chamberlain had a 20-game run in 1964. Kobe Bryant had a stretch of 16 straight 30-point games in 2003.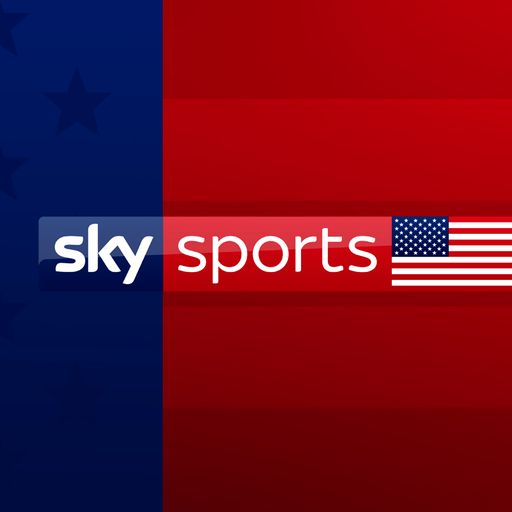 Get Sky Sports USA
Want to watch the NFL or NBA on the Sky Sports USA channel? Upgrade here
Harden was forced to carry even more of the scoring burden after Rockets' center Clint Capela was ruled out for four weeks with a thumb injury.
Houston's franchise star stepped things up in style, draining 15 first-quarter points before exploding for 21 more in the second. His three-point play at the 7:19 mark earned the Rockets a 38-36 lead. On the ensuing possession, Harden scored through another foul. Harden converted that three-point opportunity as well, continuing a stretch of 11 consecutive Houston points and 17 of the team's final 19 in the first half.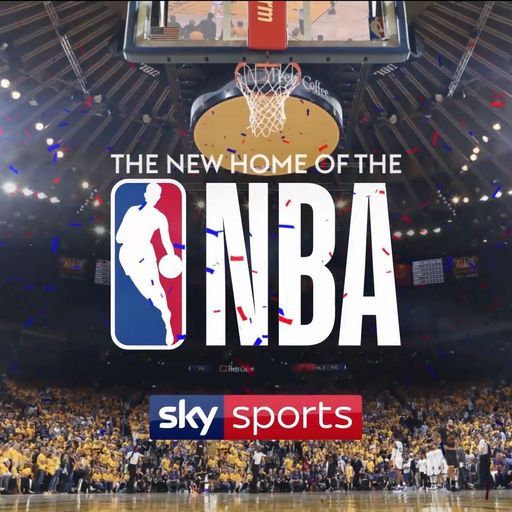 Get NBA news on your phone
Want the latest NBA news, features and highlights on your phone? Find out more
Harden surpassed 40 points with a three-pointer with 3:32 left in the third quarter and brought up his half-century with a trademark step-back jump shot from beyond the arc with 4:43 remaining in the fourth quarter, drawing a foul in the process and adding the free throw to complete a four-point play.
Monday night's scores
Memphis Grizzlies 94-112 Houston Rockets
New Orleans Pelicans 121-117 Los Angeles Clippers
Boston Celtics 102-109 Brooklyn Nets
Portland Trail Blazers 107-115 Sacramento Kings
Detroit Pistons 94-100 Utah Jazz
Charlotte Hornets 108-93 San Antonio Spurs
A finger roll at the rim allowed Harden to extend Houston's to stretch to 20 points before he rounded off his night with two free throws to finish with a season's best 57 points.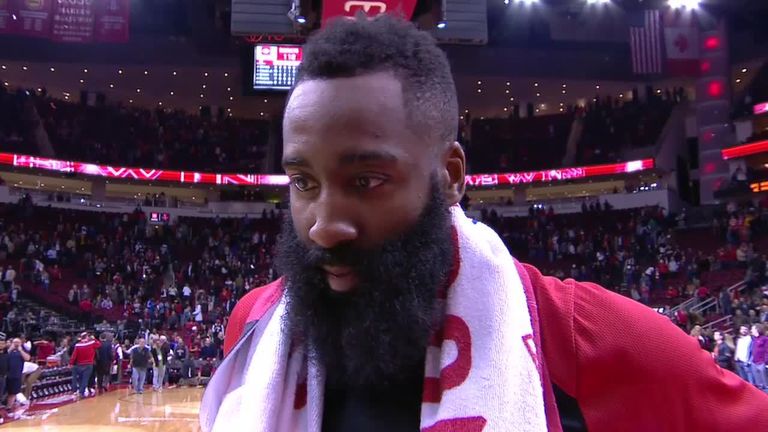 0:59
James Harden said there's 'no pressure' in carrying the load for the Houston Rockets after scoring 57 points against the Memphis Grizzlies
Speaking after the game, Harden was asked about the absence of Capela and said: "We had to rally the guys to get a win. It was tough [without Capela]. We didn't have any lobs at the rim or shot-blocking. Our guards took charge and we helped each other out. We were in scramble mode all night. It was pretty good to succeed."
When asked for his thoughts on carrying even more of the Rockets' scoring load, Harden said: "There's no pressure. I do this for a living. I have fun with it."
Want to watch the NFL or NBA on the Sky Sports USA channel but don't have Sky Sports? Get the Sky Sports Action and Arena pack, click here.