Houston Rockets center Clint Capela could be ruled out for four to six weeks with an injured right thumb, according to reports on Monday.
The team confirmed Capela would miss Monday night's game in Houston against the Memphis Grizzlies, but ESPN reported the possibility of a much longer absence.
The Rockets are already shorthanded, playing without guards Chris Paul (hamstring) and Eric Gordon (knee).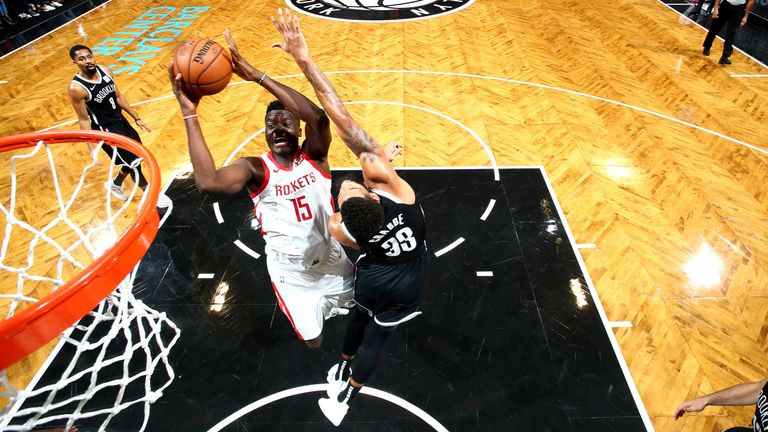 Image:
Clint Capela brings high percentage offense and defensive solidity to the Houston Rockets
Capela, who has started all 42 games this season, said he was injured on an alley-oop during the third quarter of Sunday's 116-109 loss at Orlando.
He stayed in the game despite some obvious discomfort, finishing with 17 points and 10 rebounds for his 29th double-double of the season.
"As I was going up for the lob, I got hit in the hand," he told the Houston Chronicle on Sunday.
"We're going to see what it is when we go back home. It's just sore right now."
1:59
Highlights of the Houston Rockets' visit to the Orlando Magic in week 13 of the NBA.
X-rays taken in Orlando were inconclusive and the 24-year-old was expected to undergo further testing Monday.
Capela averages 17.6 points per game and ranks third in the NBA in field-goal percentage (63.1) and tied for fifth in rebounds per game (12.6).
The Rockets recalled 7-footer Isaiah Hartenstein from the Rio Grande Valley Vipers in the G League for Monday's game.