Blake Griffin returned to the LA Clippers with a timely reminder of his skills, dropping 44 points as his Detroit Pistons ran out 109-104 winners at the Staples Center.
Griffin was traded to Detroit last January, almost 10 years on from the 2009 Draft when he was selected with the first overall pick by the Clippers – and 12 months on he showcased what he is about with a starring role in a win that snapped a four-game losing streak.
The 29-year-old added eight rebounds and five assists to his 44 points for a Saturday afternoon that had started with him cheered to the court by the LA fans who still hold him dear.
Detroit center Andre Drummond added 20 points and 21 rebounds, including nine on the offensive end. Reggie Bullock, another former first-round pick of the Clippers, scored 17 points for the Pistons, who had lost nine of 11.
Saturday night's scores
Detriot Pistons 109-104 LA Clippers
Memphis Grizzlies 108-112 Miami Heat
Boston Celtics 103-105 Orlando Magic
San Antonio Spurs v Oklahoma City Thunder
New Orleans Pelicans v Minnesota Timberwolves
Denver Nuggets v Phoenix Suns
Charlotte Hornets v Sacramento Kings
Chicago Bulls v Utah Jazz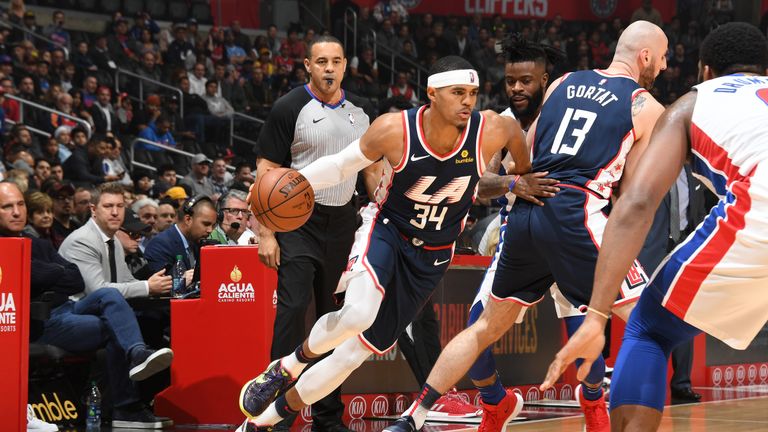 2:15
Highlights from the NBA as Detroit Pistons took on LA Clippers at the STAPLES Center.
In eight seasons with the Clippers, Griffin helped the team reach the playoffs in six straight years from 2012-17 and signed a five-year, $173 million contract six months before he was traded.
It was significant that he didn't shake the extended hand of Clippers owner Steve Ballmer during warm-ups, and then landed 15 points in the first quarter to help the Pistons to a 37-24 lead which became 65-54 at the half,
Having extended their lead to 16 early in third, the Pistons saw the Clippers open the fourth quarter with a 10-2 run to pull within two before scores were tied 97-97 with a 3-pointer with 4:45 left.
Reggie Bullock made two 3-pointers just over a minute apart to extend the lead to 105-99, and Griffin scored inside to make it 107-99 with 2:47 left.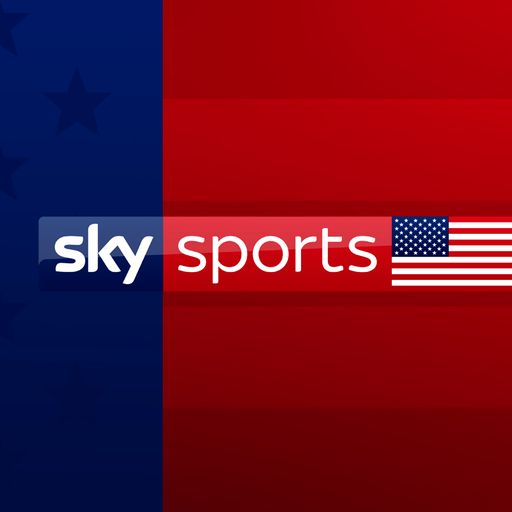 Get Sky Sports USA
Want to watch the NFL or NBA on the Sky Sports USA channel? Upgrade here
The Clippers had the ball trailing by three in the final minute, but Bruce Brown made a steal from Williams with 21.2 seconds left, was fouled and sank both free throws.
There were plenty of familiar faces on display, but not all starred like Griffin. The starting lineup for the Clippers included two players who came to Los Angeles in the Griffin trade; forward Tobias Harris and guard Avery Bradley. Harris finished with 11 points, 10 below his scoring average, and 10 rebounds while Bradley finished with three points.
Want to watch the NFL or NBA on the Sky Sports USA channel but don't have Sky Sports? Get the Sky Sports Action and Arena pack, click here.