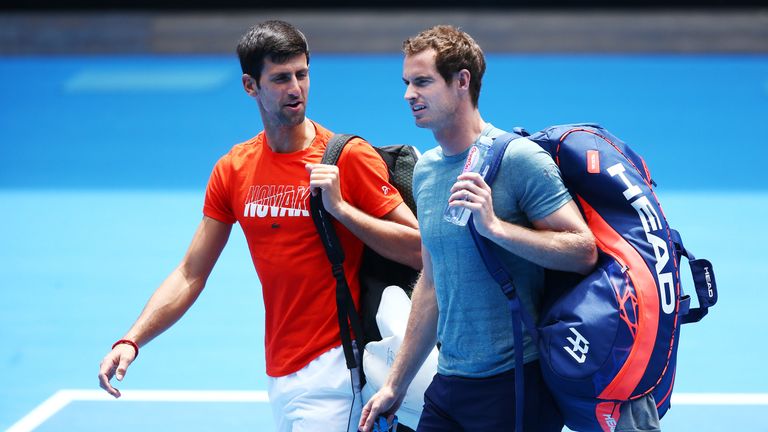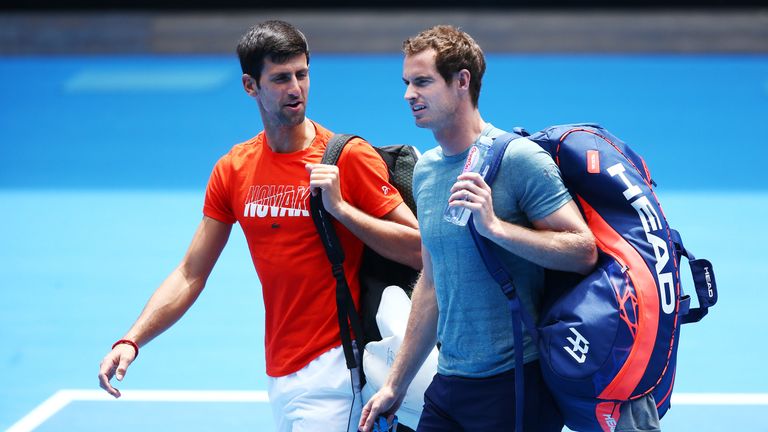 1:00
Novak Djokovic says he can empathise with Andy Murray because he has also suffered with injury problems during the last couple of years of his career
Novak Djokovic says he can empathise with Andy Murray because he has also suffered with injury problems during the last couple of years of his career
World No 1 Novak Djokovic says he can relate to the injury that has forced Andy Murray to announce he plans to retire after Wimbledon in the summer.
Murray revealed on Friday he is still troubled by the hip problem that has plagued him for the last 18 months.
The three-time Grand Slam winner is hoping to play on for the next six months but admitted on Friday that the Australian Open which starts on Monday may be his last tournament.