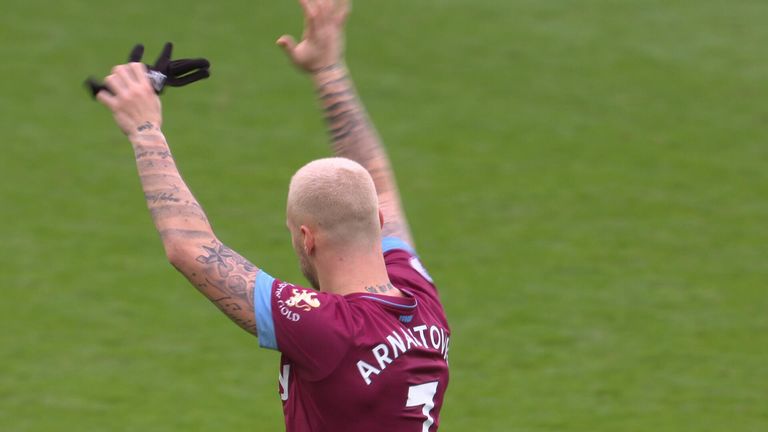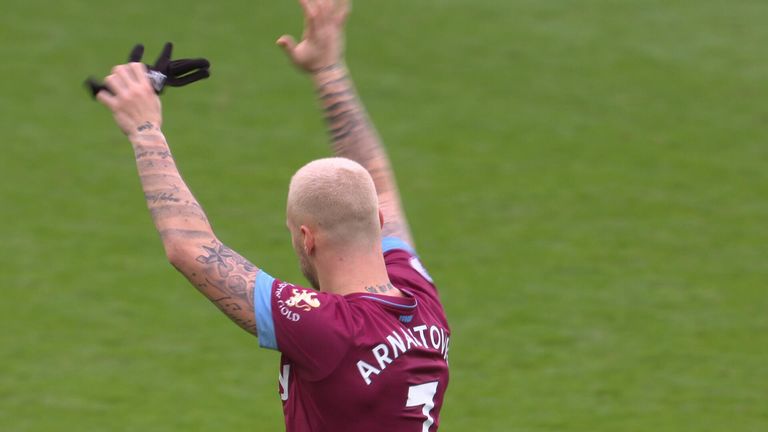 0:41
Marko Arnautovic appeared to wave goodbye to the West Ham fans as he was substituted in their match with Arsenal
Marko Arnautovic appeared to wave goodbye to the West Ham fans as he was substituted in their match with Arsenal
Was this Marko Arnautovic's last appearance in a West Ham shirt?
The Austrian forward started Saturday's 1-0 win over Arsenal amid transfer interest from China.
West Ham have issued a statement insisting their player is not for sale but Arnautovic might have other ideas, judging by his second-half gesture to the crowd.