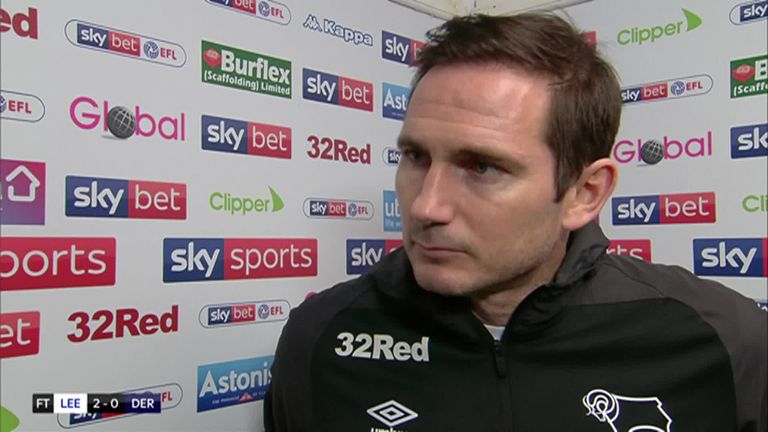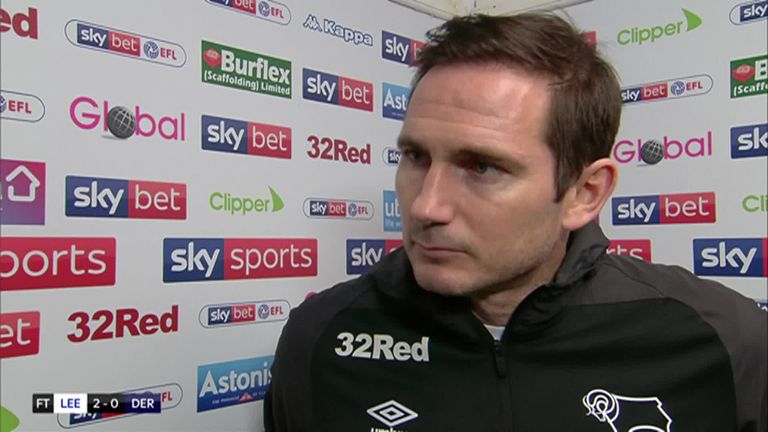 2:30
Frank Lampard says the better team won following Derby's 2-0 defeat at Leeds, admitting his side didn't play to the standards they have set
Frank Lampard says the better team won following Derby's 2-0 defeat at Leeds, admitting his side didn't play to the standards they have set
Derby boss Frank Lampard refused to use suspected 'spying' by Leeds as an excuse for their 2-0 defeat to Marcelo Bielsa's side on Friday evening.
Earlier on Friday, it was announced that the FA is set to investigate Derby's claims that their training session on Thursday was watched by a suspected 'spy', with Bielsa himself admitting ahead of the clash that it was he who had sent a member of staff.
Lampard had said he "didn't care" if Bielsa's actions were "cultural" prior to kick-off but regardless of his views on the incident, the former Chelsea midfielder ruled out the actions of the Leeds employee as a factor in his side's defeat at Elland Road.