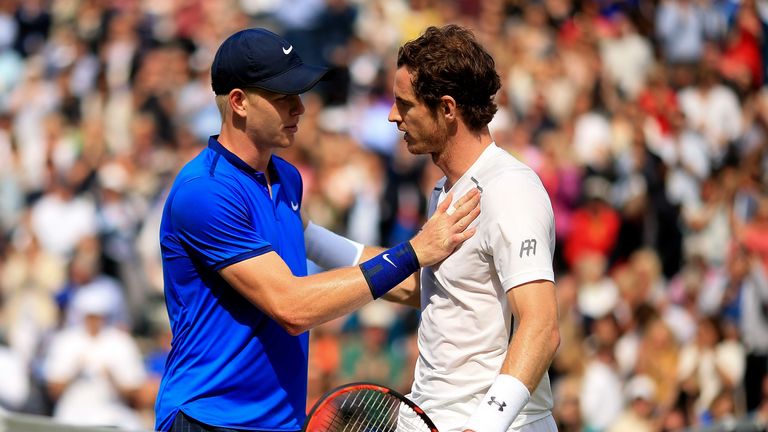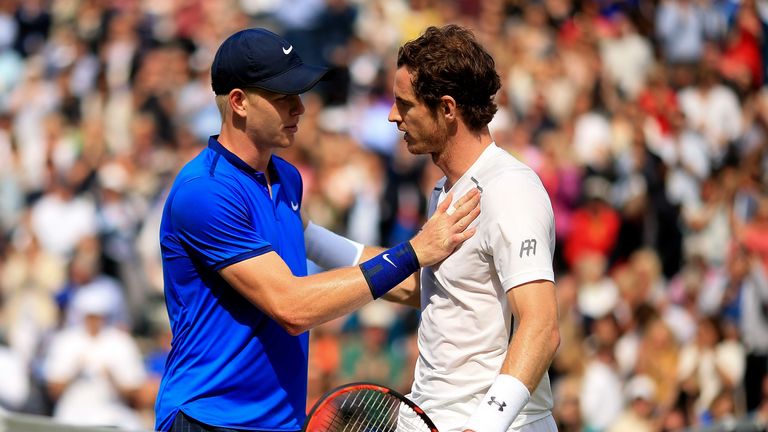 1:09
Kyle Edmund says Andy Murray is perhaps the 'best British sportsman ever', as he, Cameron Norrie and Johanna Konta react to Murray's potential retirement
Kyle Edmund says Andy Murray is perhaps the 'best British sportsman ever', as he, Cameron Norrie and Johanna Konta react to Murray's potential retirement
Kyle Edmund has described Andy Murray as perhaps Great Britain's greatest ever sportsman after the Scot admitted he is on the verge of retirement.
Murray confirmed his intention to retire after Wimbledon later this year but admitted the Australian Open could be his final tournament.
In an emotionally-charged press conference ahead of the first Grand Slam event of the year in Melbourne, the 31-year-old revealed he was still troubled by the hip injury that has plagued him for the last 18 months.