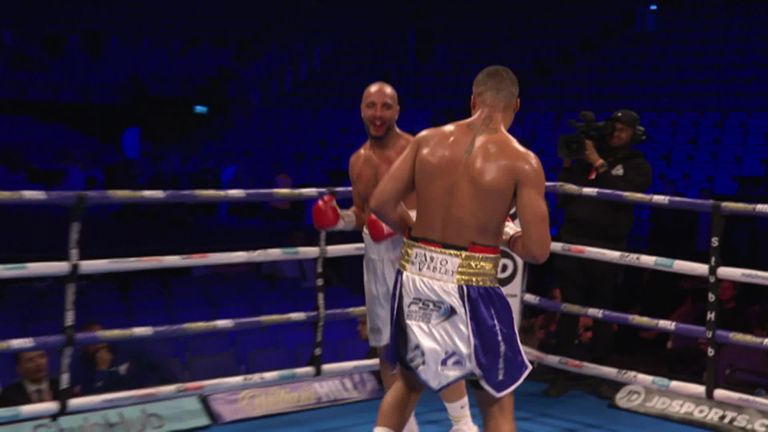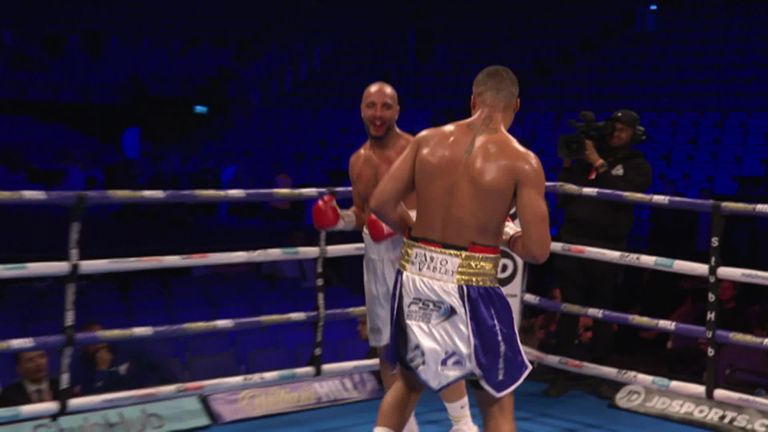 0:19
Fabio Wardley marked his O2 debut with an explosive KO of Phil Williams
Fabio Wardley marked his O2 debut with an explosive KO of Phil Williams
Fabio Wardley is targeting domestic heavyweight titles this year and the 24-year-old is set to make a swift return to The O2.
The rising prospect ended the year with an explosive knockout of Phil Williams as he appeared on the undercard of Dillian Whyte's dramatic rematch victory over Derek Chisora in December.
Whyte has been acting as a mentor, managing the career of Wardley, who is due to fight again at the same venue in February after impressing Matchroom Boxing boss Eddie Hearn.