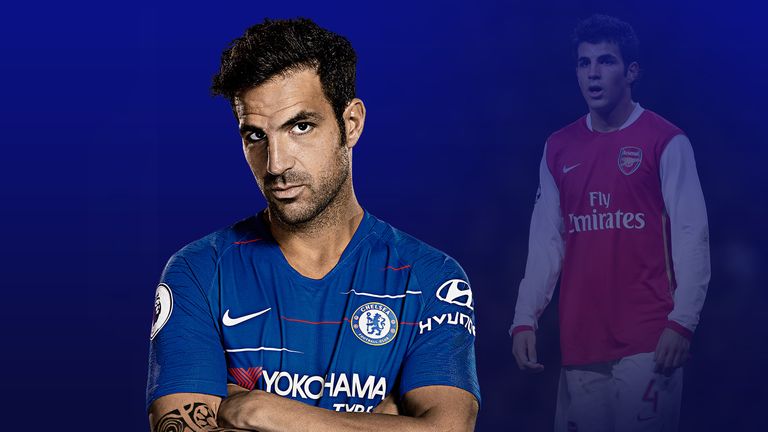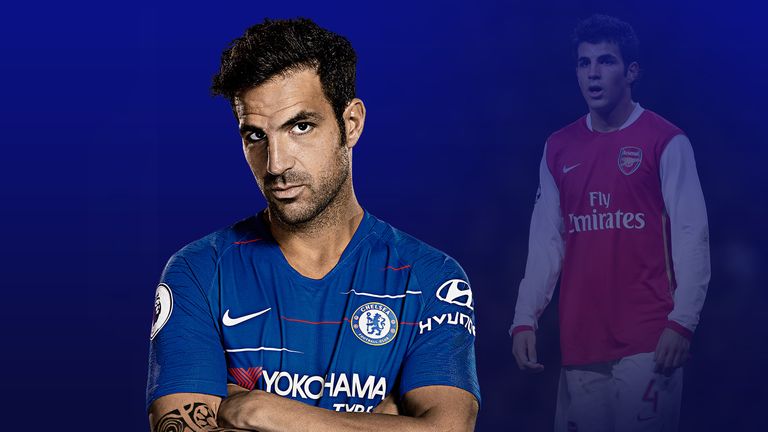 Cesc Fabregas established himself as a key figure at Chelsea and Arsenal
Cesc Fabregas departs the Premier League as one of the finest midfielders in its history, writes Adam Bate.
Arsene Wenger likened Cesc Fabregas to Michel Platini and Paul Scholes before trusting him to assume the mantle of Patrick Vieira in the Arsenal midfield. Jose Mourinho called him a maestro. Antonio Conte described him as decisive. "When Cesc has the ball, in one second he is the most special player in the world for that ball in behind," said Pep Guardiola.
Four Premier League winning managers cannot all be wrong. Each of them won trophies with Fabregas in their team. An FA Cup with Wenger. A Premier League title with Mourinho. Both with Conte. The Super Cups of Spain and Europe with Guardiola as well as a Copa Del Rey and a World Club Cup. And all that was just part of the player's overall haul.