LeBron James hasn't always been successful at recruiting other marquee NBA players to join his teams, but the Los Angeles Lakers star says that won't keep him from trying.
Live NBA: LA Lakers @ Golden State
Wednesday 26th December 1:00am
"I've always recruited," James told ESPN's Rachel Nichols in an interview that will air at half-time of the Lakers' Christmas Day game against the Golden State Warriors, live on Sky Sports Action at 1am.
"I've been trying to get guys to come play with me since, like, 2007. I've got rejected a lot. But I also have not got rejected a lot."
James' efforts as a pitchman came under scrutiny last week when he said it would be "amazing" and "incredible" if the Lakers could acquire five-time All-Star Anthony Davis, who is under contract with the New Orleans Pelicans.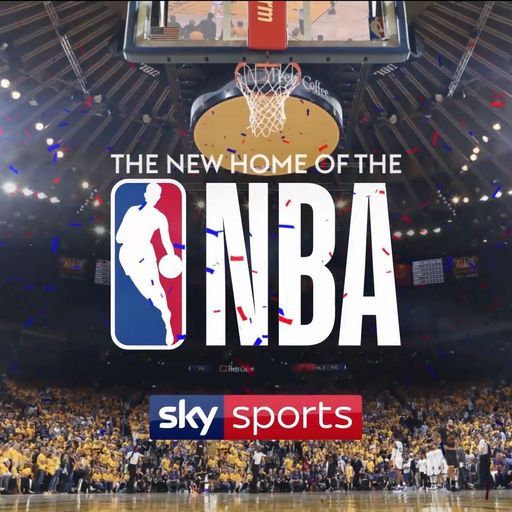 Get NBA news on your phone
Want the latest NBA news, features and highlights on your phone? Find out more
James said recruiting talent in Los Angeles will be easier than it was in Cleveland.
"A lot of people didn't want to come to Cleveland, let me just throw that out there," he said. "It wasn't hard getting guys in Miami, I'll tell you that. So now that I think being in LA, I don't think it would be that hard to get guys here.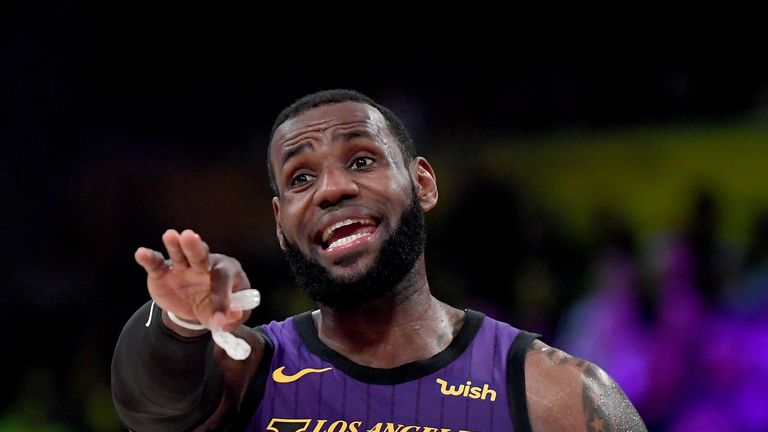 1:16
LeBron James battled through illness to post a triple-double in the Los Angeles Lakers' victory over the New Orleans Pelicans
"But we got to win, and at the end of the day, it's all about winning. You know, and that's what I'm trying to do right now, is to show prospects and free agents – and at the same time, show these guys that I got right now – that we can win now, and let's not worry about the future."
Sky Sports is the home of the NBA in the UK with live coverage throughout the week, including selected live games free to all Sky subscribers via Sky Sports Mix. www.skysports.com/nba will be your home for news, reports, video and features throughout the season while you can follow us @SkySportsNBA