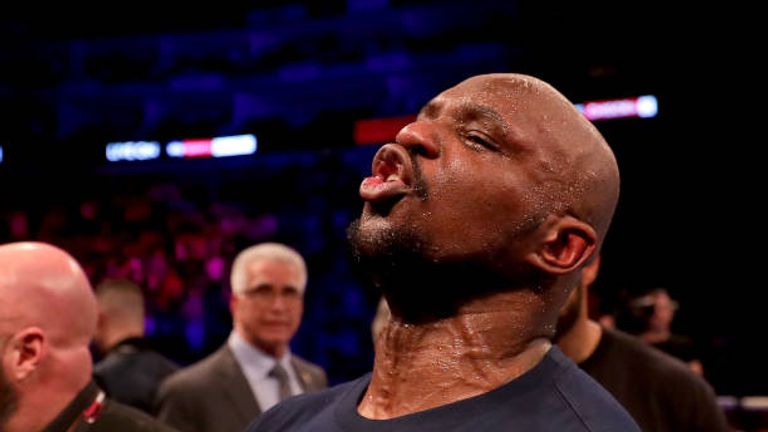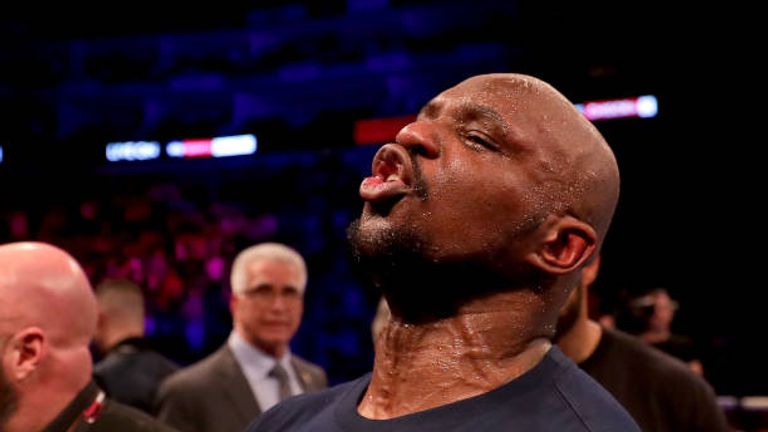 Whyte celebrates his stunning KO of Derek Chisora
Tempers flared as Anthony Joshua and Dillian Whyte had a face-to-face confrontation about a world title rematch.
Moments after Whyte knocked out Derek Chisora he called his old rival Joshua to the ring and demanded a shot at his world heavyweight championship.
"Rematch! Let's go! Let's go," Whyte shouted as Joshua walked towards the ring.